Disclaimer: All accounts are purely allegations and Patrick has not been convicted of any crime in the court of law.
April is sexual assault awareness month and we are shocked to hear stories from locals about rape and sexual assault allegations by famed street photographer Patrick Melon.
Patrick became a staple in the New Orleans community for his visual work. He worked with some of the biggest names and brands to come out of the city, and has an enormous portfolio. It is very disheartening to hear about these allegations. In December of 2019 he was arrested for third degree rape, and buying alcohol for someone under the age of 21. It wasn't until April when whistle blower @ItzHunnieB__ took to twitter to let everyone know the news.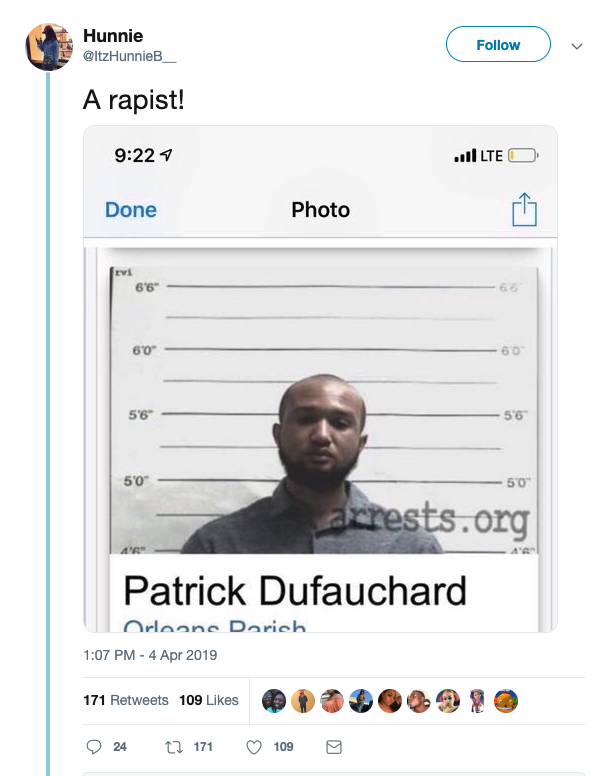 Once the tweet started picking up steam, local New Orleans women came forward with stories of their own.
As if these tweets weren't disturbing enough; an article was published this morning on medium.com saying that Patrick had confessed to sexual assault in 2016.
On October 10th, 2016, Patrick Melon (instagram @melontao), real name Patrick Dufauchard, a well known local photographer in New Orleans, confessed to me that he had sexually assaulted a woman during the 2016 Essence Festival. To this day, I still do not know why he chose to confess this to me and what he expected me to do, but the story from start to finish goes as follows (this post is partially drawn from a journal entry I wrote on October 11th, 2016 to process):
Dufauchard's attorney, John Fuller, said Monday that he and his client were "certainly taken aback by the convict-first mentality of some on social media who clearly don't have their facts together."
"One gentleman suggested Mr. Dufauchard has been indicted and is awaiting trial, and at this point in time, nothing can be further from the truth," Fuller said. "Just as the criminal justice system requires that the public wait for all the facts to be meted out in criminal proceedings, it would be my recommendation that social media geniuses (and) litigators adopt the same philosophy, lest they ultimately be embarrassed by their slippery grasp of the facts."
Third-degree rape cases in Louisiana usually involve victims who couldn't legally consent to sex because they were incapacitated by alcohol or drugs. Convictions can carry up to 25 years in prison but require no minimum punishment.
In first- or second-degree rape cases involving adult victims, resistance to sex is often overcome by physical violence or the threat of it.
We have worked with Patrick in the past and are lost for words after hearing these allegations. He is currently out on bond, but we urge the city to let the judicial system handle this matter. We also urge everyone to stay safe and make sure to use the buddy system when doing business with anyone you don't know.