Intertwined with New Orleans hip hop, bounce music is a niche style of music that originated in New Orleans neighborhoods, and housing projects in the late 1980s.
New Orleans is a place filled with festivals, block parties, and good times! The culture of New Orleans is one of a kind. One thing that sets New Orleans a part from other major cities is what they call bounce music.
This form of music is a high energy, fast paced style of dance that is now embedded in the culture of New Orleans. Kevin "MC T. Tucker" Ventry was one of the first known bounce artists in New Orleans. He made bounce a local household name by performing records at a local bar called Ghost Town. Many locals do not even realize how young bounce music actually is. The presence of the sub-genre in New Orleans is so strong that the locals feel that it's been around longer than 30 years.
Check out MC T. Tucker's "Where Dey At" Below
https://www.youtube.com/watch?v=ys3RPPGXbd8
After MC T. Tucker's Where Dey At hit the airwaves, bounce music took front stage in the New Orleans entertainment scene. Bounce music became popular throughout New Orleans and southern Louisiana, but was not recognized on a national level. It became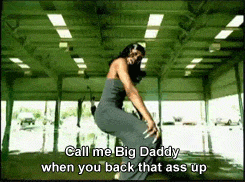 nationally recognized when Cash Money Records led by brothers Ronald "Slim" Williams and Bryan "Baby" Williams rose to fame in the late 1990s.
The success of the sub-genre led to the rise of many other stars like Big Freedia, Sissy Nobby, and Big Choo. Although bounce is still a relatively young style of music, it has impacted a city known for it's rich history in visual and performance arts.
Watch me tell tell the winner of the Big Freedia Dance contest here! #fusetv #bouncelife #ualreadyknow!!! https://t.co/zvgWId6Mst

— Big Freedia (@bigfreedia) February 17, 2017
Bounce is currently nationally recognized as a subgenre of hip hop and is still thriving strong in it's hometown of New Orleans.