Paasky's defining new age 'New Orleans Nostalgia' with the recent release of his series N.O.Stalgia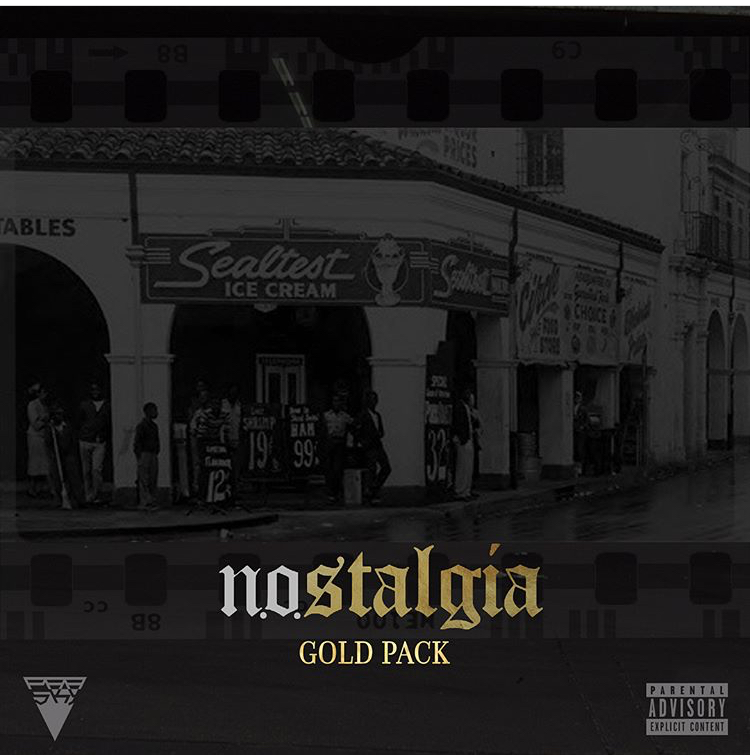 If you're a fan of New Orleans hip hop, it's without a doubt you are familiar with Paasky. If you're not, keep reading, then listen. He is an all-around humble artist; his music complete with rhythm, bars, flow, and always a good beat.
Born Rashad Kelly, Paasky, is a 29 year old 5th ward New Orleans native. He recently released his new series N.O.Stalgia, featuring 'Gold Pack' as the first release to his new series. The Gold Pack consists of five tracks.
It's not often that we see artists release 'series,' rather we are more familiar with 'tapes' or 'singles', which ultimately says a lot about Paasky as an artist. I wanted to dig deep into what N.O.Stalgia really means and provide his listeners with an idea of his "head-space" while creating this new series. Check out our conversation below:
NG: What's the meaning behind N.O.Stalgia?
Paasky: To me, N.O.Stalgia describes a space in time. Officially, Nostalgia is defined as an affection for something in retrospect. With these songs and upcoming songs, we wanted to create a vibe that would have its own space in history. When you think about classic albums, artists, or cliques, and the significance of their creations, it's like they created a fence that barricades their era. For instance, the Cash Money and No Limit era can never be duplicated. You just had to experience it to appreciate it. So, I just wanted to attempt to create that for my fans and peers. And of course, the N.O. in N.O.Stalgia is an ode to New Orleans.
NG: Why did you choose to create an entire series?
Paasky: I chose to create a series because it's too much to touch on in one swing. I tend to really think about how my music can always be better. With N.O.Stalgia, one will be able to almost be a part of the ongoing creative process. I can assure that it will only get better along the way.
NG: Essentially, you plan on releasing 'packs of tracks' on this series. For instance, your first released pack was the Gold Pack. Do the tracks and packs have any significance to one another?
Paasky: Some of them will. The pack I plan on dropping in November will. Other than that, it's just about making the best project possible.
NG: How many 'packs' can we expect you to release from this N.O.Stalgia series?
Paasky: The amount, I'm not sure. Whenever I feel like I've touched a track enough, or that it's time to move on, I do. Considering this is a series, the rate of the release of the tracks will be sporadic. I might drop one once a month, or there might be a month that I drop multiple tracks at once. At this point, I'm just working.
NG: What can we look forward to with the next release of tracks?
Paasky: Similar to my previous answers, it just depends. I can't say what's next for sure. We really just move with the vibe. If we get into the zone and create a certain sound of music, we just roll with it. I really don't care for being put in a box. I just like to let things flow and whatever comes from there, we roll with it. It's about the best joint at the time.
NG: Any features to look out for?
Paasky: With this series, features are not really on the menu. Right now, we are just trying to solidify our position, with me at the forefront of it all.
NG: When I first saw the cover album for N.O.Stalgia, I was immediately intrigued. After listening, I was even more intrigued. Let us in on your creative team.
Paasky: The artwork is mostly handled by CeauxArtwork. Whatever he doesn't do Visionary Barnes does. The production is done by Jon Mercure, myself, and Ceaux, who also Produces as Professor Bling.
I always find joy in seeking out talented artists and being able to learn more about them and their processes, especially ones from New Orleans. If the music is good, it's likely their musical influences are good too. To no surprise, Paasky grew up being musically influenced by Cash Money Records, Jay-Z, Nas, Rap-a-Lot, Biggie, and No Limit, but specifically, Cash Money. Not only was Cash Money an influence to the entire city of New Orleans, but Paasky admits they were the one's who sparked his idea of rapping.
"Physically seeing Cash Money Records in person as a child, and seeing the level of success and positive influence they had on me, and others, inspired me to start rapping," says Paasky.
Upon the release of N.O.Stalgia, Paasky dropped the video for 'Kingcake,' one of the Gold Pack's featured tracks. It is directed by Griz and produced by Visionary Barnes. The title makes you think "New Orleans," but the video makes you feel New Orleans.
Watch Kingcake below and be sure to check out the Gold Pack to Paasky's new series N.O.Stalgia. It is available to listen to on all streaming sites.
https://www.youtube.com/watch?v=SlYWYOqV2CY