#HashTagLunchbag
Each first Sunday of every month, volunteers from around New Orleans gather at Peaches Records to prepare and pack lunches for its community. This past Sunday, November 4, 2018, marked the 10th #HashtagLunchbag event. More than 1,000 bagged lunches were prepared, making it a huge success. It was by far the biggest show out of volunteers yet.
So, what exactly is #HashtagLunchbag?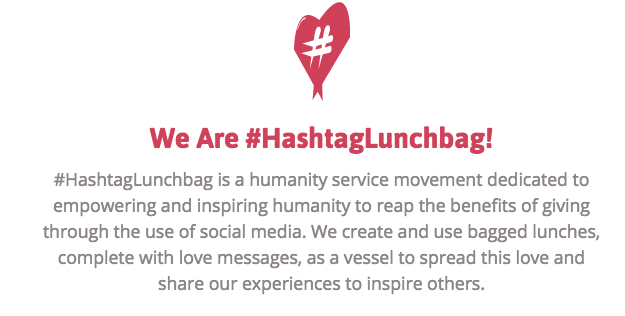 Having heard about the ripple effect of #HashtagLunchbag in other cities, it was in July of 2017 that Alexis Miller took the initiative of bringing the movement to New Orleans. As a city native, she felt as if this kind of organization is one that would benefit the city.
"I wanted to curate a fun way for my peers to give back to the community on a regular basis, which is why I chose to do it at Peaches Records, with a DJ spinning while we all work," says Miller.
And, that's exactly what she's done. With the setting at Peaches Records, the vibe of each event is fun. All of the volunteers, ranging from children to adults, work together to assemble sandwiches, fruit, snacks, and water for each lunch bag.
Even better, all of the lunch bags are decorated with some kind of inspirational quote or image.The lunches are meant to inspire those in the community that need not only lunch, but uplifting. Typically, around 200 to 300 lunches are prepared at each event.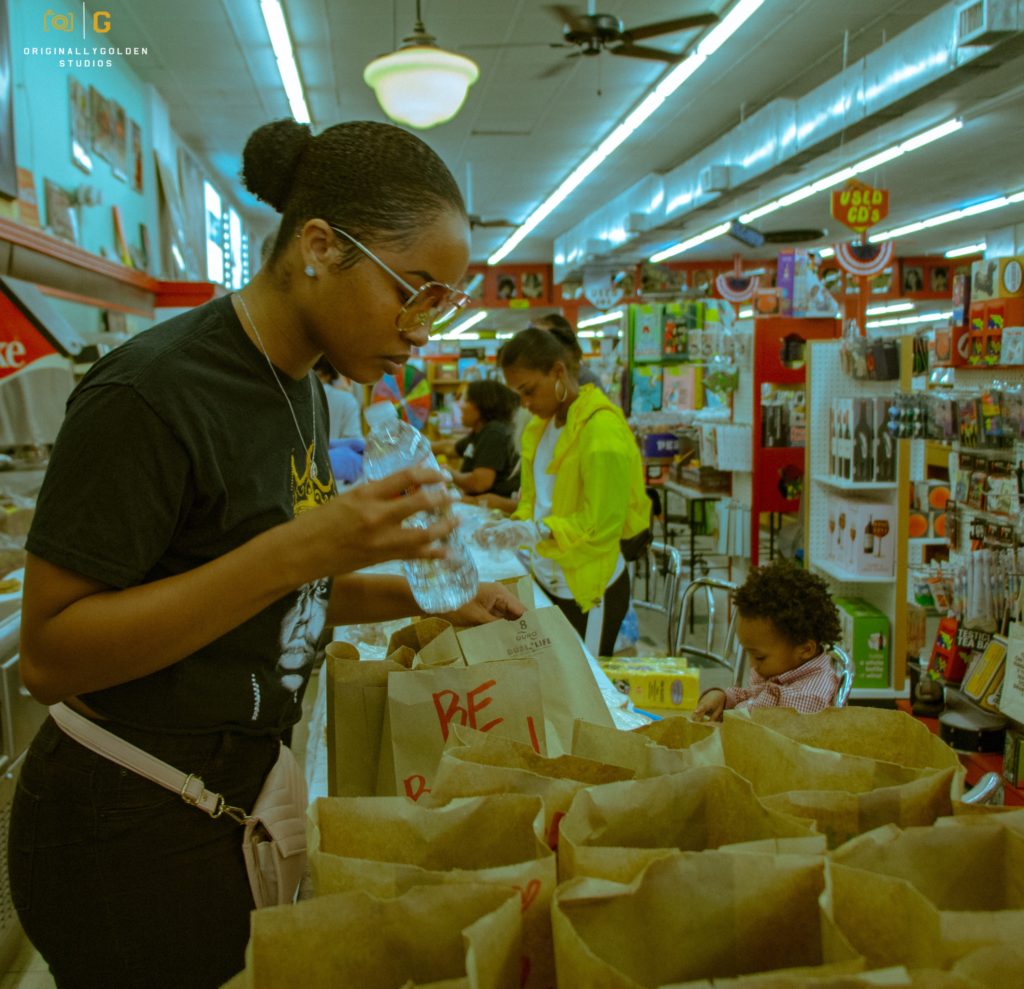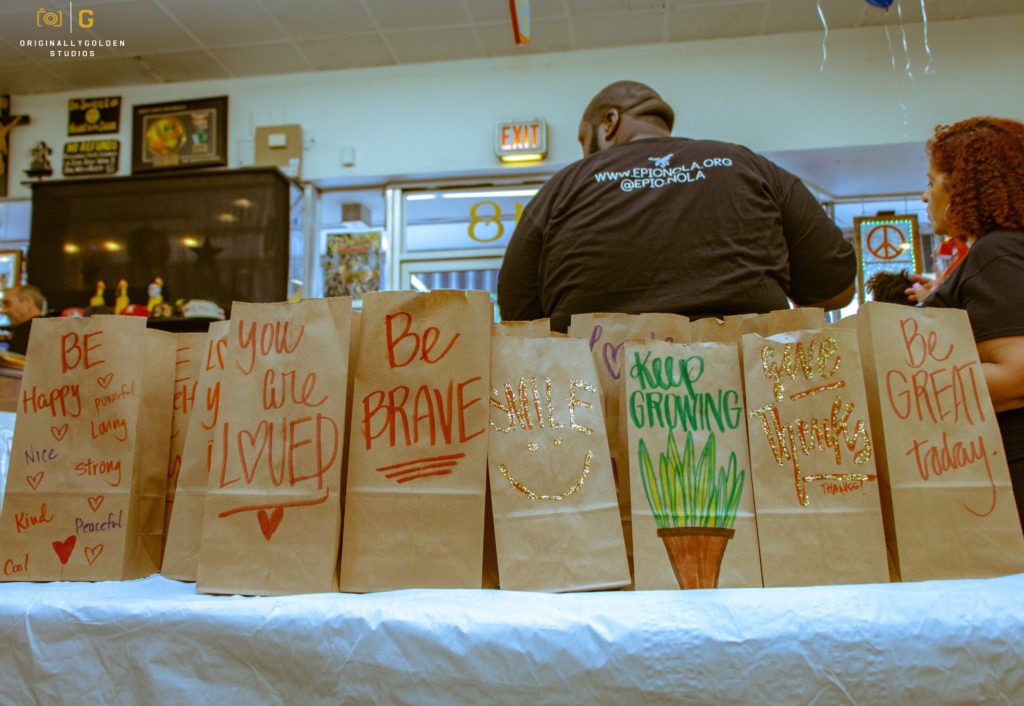 For the past year, all of the bagged lunches have been brought to those in need at St. Jude's Church. But, in celebration of the 10th Edition of #HashtagLunchbag, the group raised the bar and met their goal of packing more than 1,000 lunches. This allowed them to feed more people and disburse the lunches to multiple locations including St. Jude's, the New Orleans Mission, the Covenant House, the Salvation Army, and Ozanam Inn.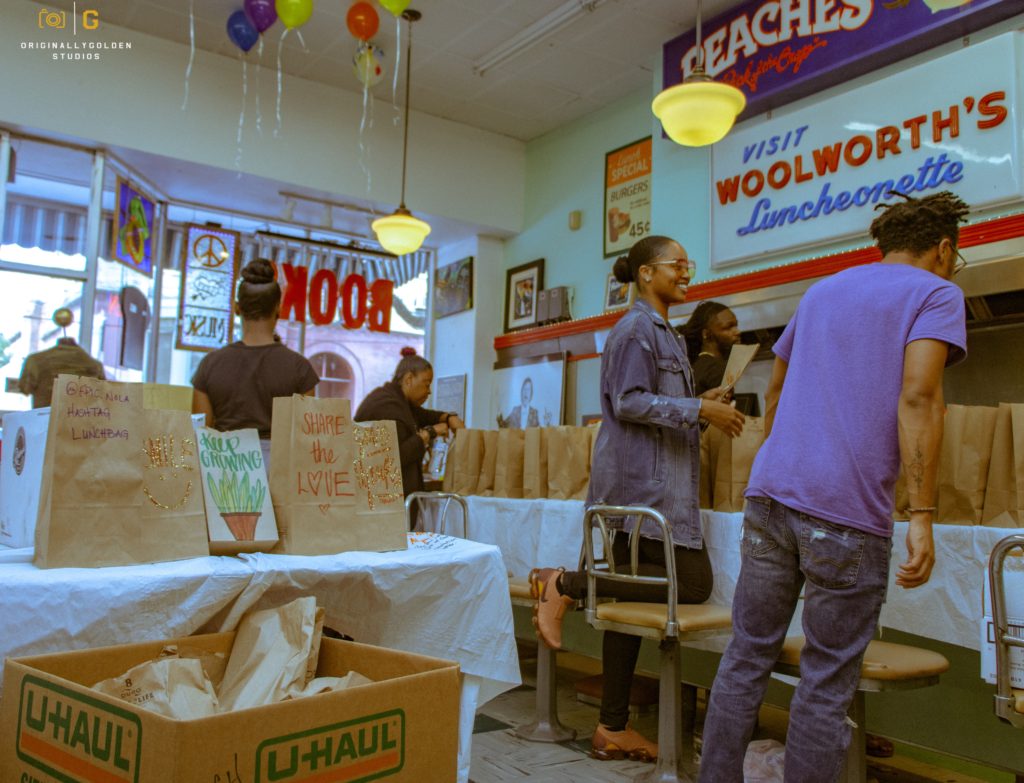 It is without a doubt that the 10th Edition of #HashtagLunchbag was the most fulfilling event yet. Sponsors included Pastor James Thomas III and  Eagle Point Church (EPIC Nola), NOLA Sips, Froot Orleans, and Peaches Records. Ya girl DJ Legatron Prime was spinning the records, and even pop/soul singer MAJOR stopped by to check out the event and speak on its positive community impact.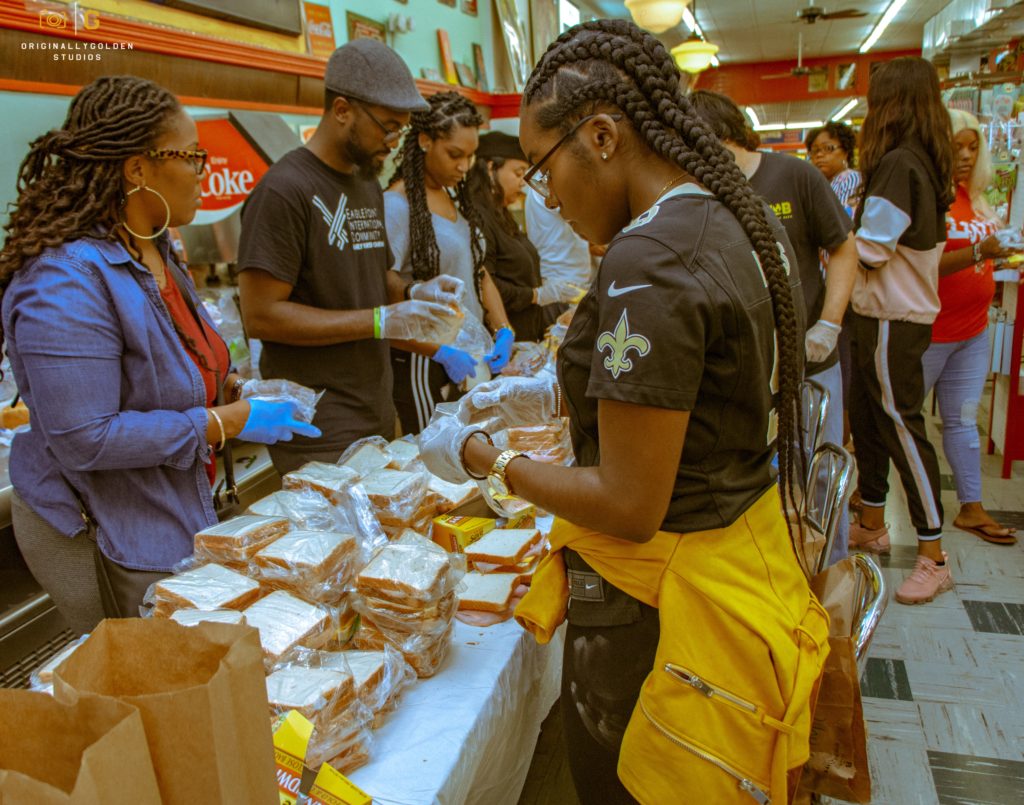 In a small city like New Orleans, community awareness is important. Going forward, Miller has no plans of slowing down. Each month, she continues to bring more awareness to the ever-growing movement, as more people continue to get involved.
To get the full effect of last weeks event, check out our recap video below, brought to you by Newtral Groundz!
If you want to get involved, be sure to pop up at the next #HashtagLunchbag event. It is set to take place Sunday, December 2, 2018 at Peaches Records! If you can't make it, but can donate, please contact Alexis Miller (by Instagram @alexischelsea or email at Alexischelsea@icloud.com).
Lastly, to learn more about how the #HashtagLunchbag movement first got started, or how to donate to the cause, be sure to check out their website here.