There's No Limit when it comes to Cash Money and Family
Inspired by the Roc Nation Family Tree, we at Newtral Groundz thought it would be interesting to break down the family trees of No Limit Records and Cash Money Records. It's amazing to see the growth of both record labels, as well as highlight their successes since the start. Both of these labels started with music, and have both ended up with films, sports, and some of the hottest artists today, as a part of their labels.
Having had such a big impact on the city in the 1990's, these two record labels are one's we will never forget. Check them out below and let us know what you think!
NO LIMIT RECORDS FAMILY TREE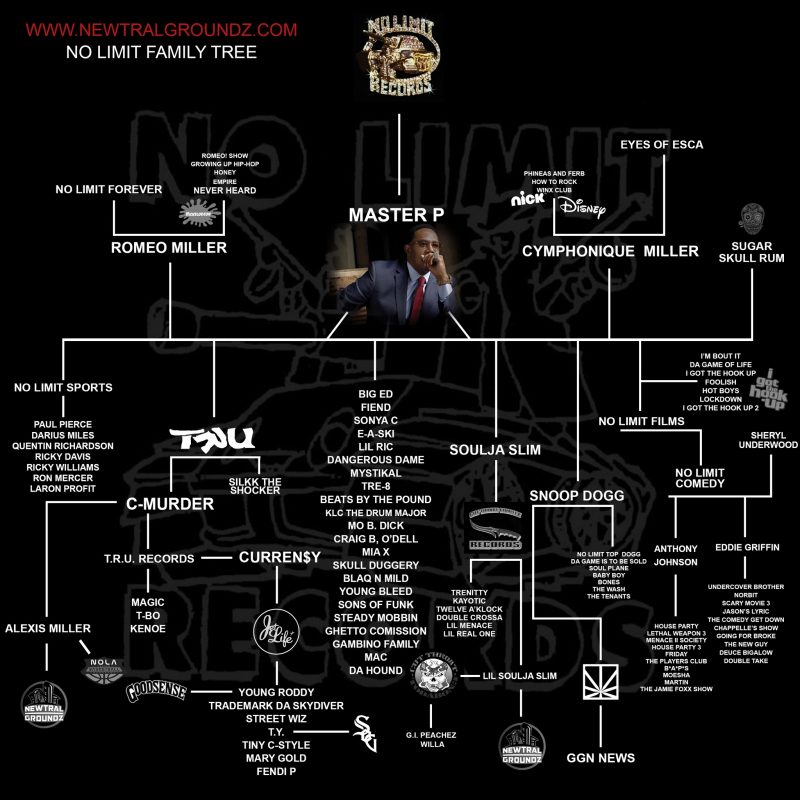 CASH MONEY RECORDS FAMILY TREE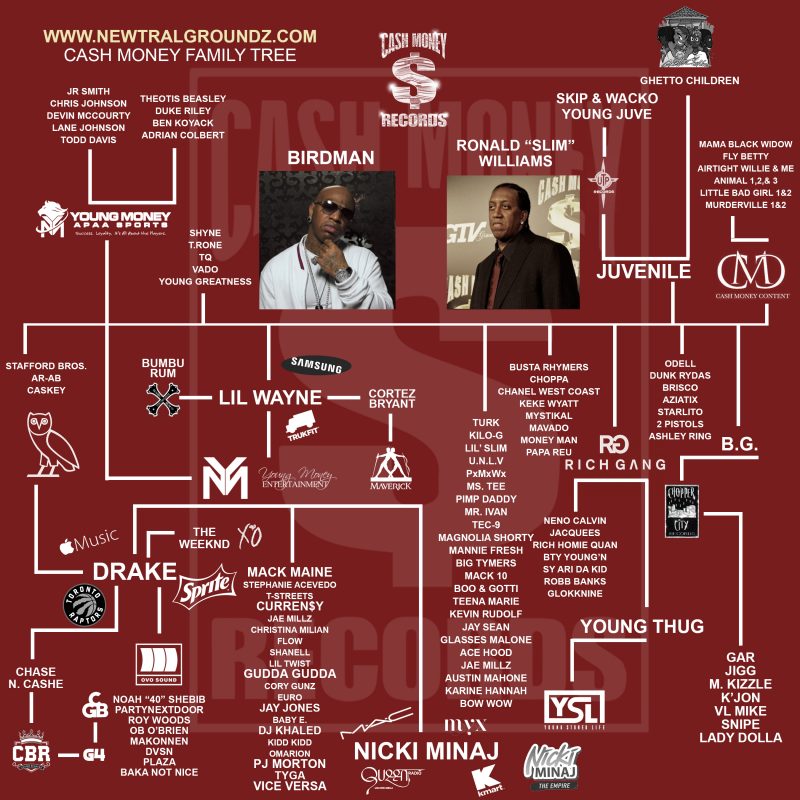 Did we get it right? Let us know!