Humidity Skate Shop 2nd Annual Chili Jam at Parasite Skate Park
Local skate shop Humidity will host its 2nd annual Chili Jam this Saturday, December 8, 2018 beginning at 11:00 am. The jam will take place at Parasite Skate Park off of Paris Ave.
In addition to the chili cook off, several skate contests will take place throughout the day for some great prizes, including a $250 cash money prize! The chili contest sign up will start at 11:30 and ends at 12:15. The chili taste off will begin at 1pm. The actual bowl jam is set to start at 12:30, with the World Game of Heel contest following at 3pm.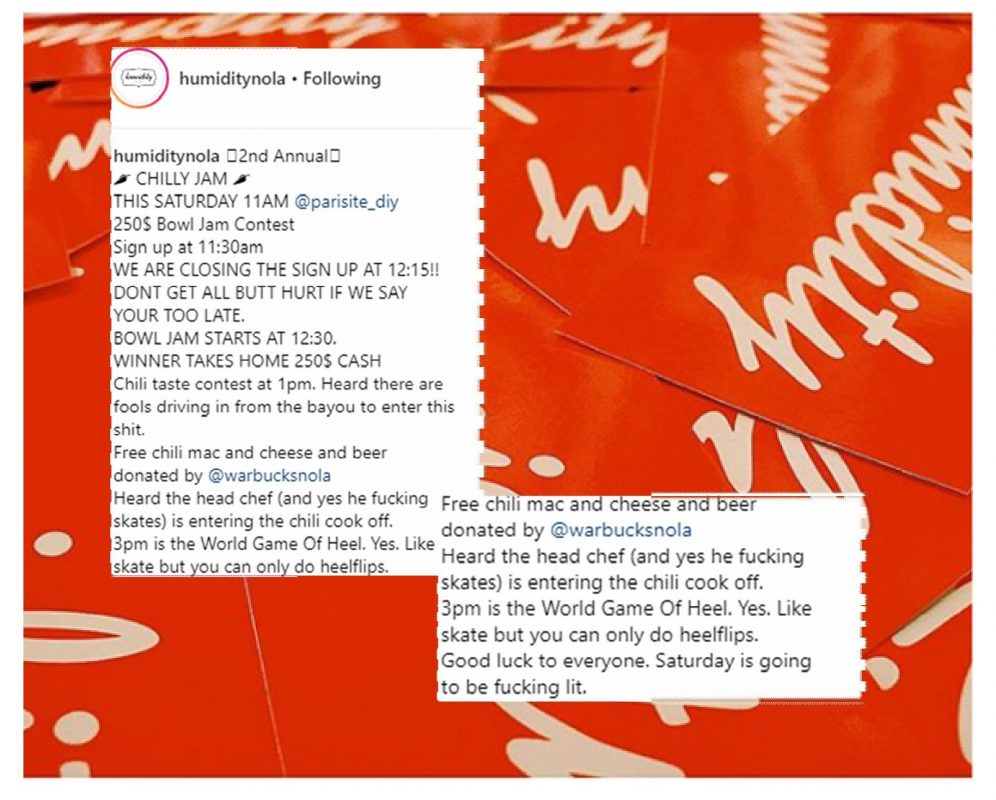 Warbucks Nola will be on site with donations of free beer and chili mac. Additional sponsors include Humidity, Parasite Skate Park, Zatarain's, Real Skateboards, Scumco & Sons Skateboards, and Ace Trucks.
Last year's First Annual Chili Jam was such a success. So many people around the city came out to support one another, that were excited to see what the 2nd Jam brings! Shout out to Nathan Henry for the artwork. For any other information, contact Humidity.