Rising Real Estate in New Orleans
New Orleans is known for its carnival, food, music, beautiful homes and architecture. Riding down the streets of New Orleans, it's hard not to take sight of the beautifully colored shotgun homes lined down the street. The vibrance and architecture of many of the homes, most dating back to the 1800's, sets a foundation for the city.
Lately we have seen the rise of young real estate entrepreneurs in New Orleans. Like small businesses, it's important to provide a platform to highlight their hard work and learn more about how they got into the real estate business.
Check out some of our favorite real estate entrepreneurs we've taken note of around the city of New Orleans:
Meet Ja'mar Greaux.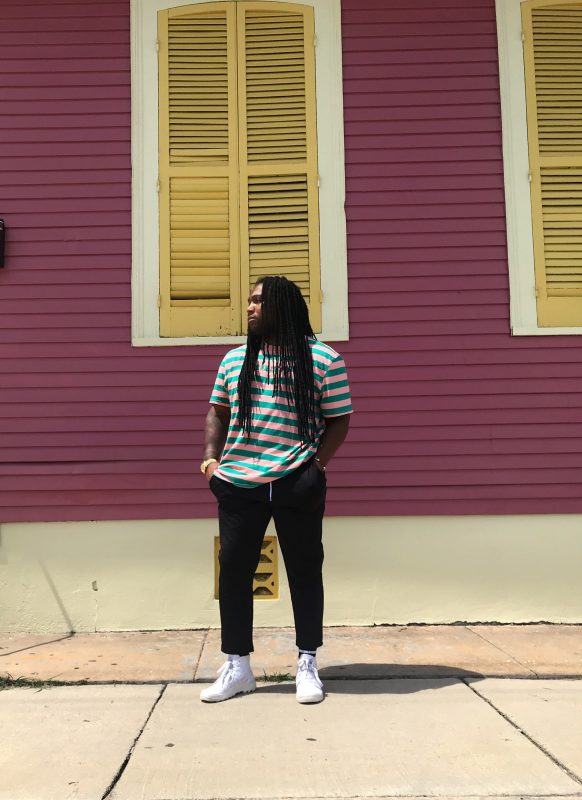 Sparked by the wisdom he found in reading Robert Kiyosaki's "Rich Dad Poor Dad", it was at this point that Ja'mar Greaux began looking into real estate. Seeking a life free of the typical "9-5 grind" but filled with true financial independence and legacy wealth, Greaux saw real estate as a possible opening to the best of both worlds.
Having been exposed to real estate at the age of 18, Greaux has continued to grow. Speaking as someone with a low level of real estate knowledge, I wanted to learn more about the specific real estate Greaux's involved in. Greaux primarily focuses on long term holding strategies centered around multi-family facets. He's dabbled in rehab development but admits that through building J.A Greaux & Partners, buying and holding is the best business direction going forward.
Because New Orleans is a small city filled with small businesses, getting Greaux's advice on getting into real estate and his perspective on New Orlean's market is important. Luckily, they are intertwined.
"Being a good entrepreneur requires being a problem solver. How well your toolbox is equipped to deal with issues as they arise, and being able to connect the dots regardless of how far they might appear to be will ultimately decide your success," says Greaux.
In terms of getting into real estate, Greaux says relevance and your mindset are important factors in real estate.
"There's countless ways to start, but I believe picking one or two strategies that simply"make sense" to you is huge in determining your success. I believe your mindset is the single most important thing when being on any journey, but specifically real estate," according to Greaux.
In terms of growth in the New Orleans market, Greaux says it's a great time to invest in the New Orleans and its secondary markets surrounding the city.
"Real estate is a local business, so seeking opportunities in areas of new development is a key to success. Areas that are experiencing population growth, with a rise in median incomes, and a healthy mix of stable and growing industries all make for an abundance of opportunity," explains Greaux.
It appears that Greaux has his mind locked in the real estate game, which is how J.A. Greaux & Partners have been able to maintain relevance in the industry. Whether it starts with picking up an inspirational read or putting your mind onto paper with pen, Greaux leaves us with a feeling of strength and hardwork. This young entrepreneur does not plan on going anywhere soon, and we can't wait to celebrate his company's successes in the future.
Meet Leroy Theard and John Romant.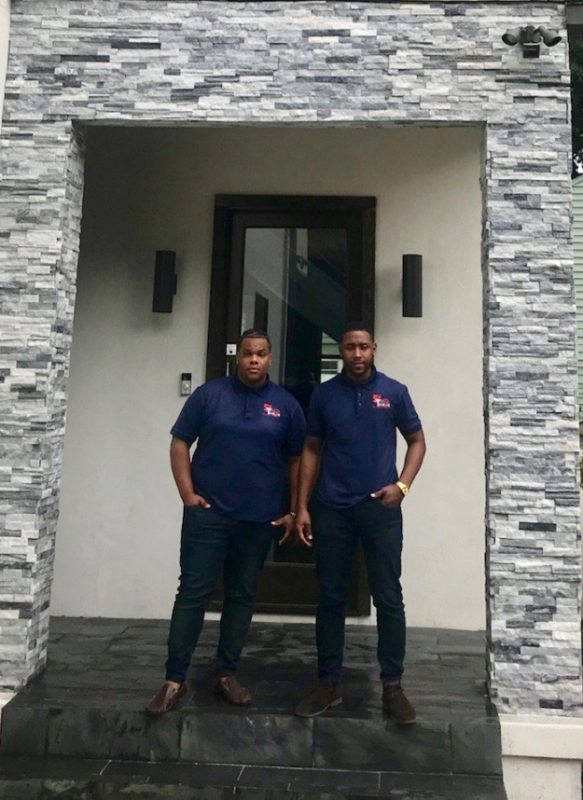 Since getting started in 2013, Leroy Theard and John Romant have worked hard as business partners to develop their real estate business 58:12 Real Estate Development, LLC. Similar to Ja'mar Greaux, these two sought out real estate with hopes of escaping a "9-5" life. Both New Orleans natives with a passion for changing the real estate market, the two decided to join in on the revitalization of New Orleans. Since putting their full potential professional minds together, they have consistently worked to build and brand themselves as 58:12.
In terms of getting into real estate, the duo says they cannot pinpoint one particular process that trumps another. But, they have noticed there are two common focus areas real estate investors tend to explore. Those being Residential and Commercial Investments.
"If you talked to ten real estate Investors, we guarantee everyone will have a different answer on their process of getting into real estate. Some ways of getting into real estate include real estate rentals, flips, wholesales, tax sales, property management, etc.," they explain.
After having decided to build 58:12, the two put their focus on multiple areas of real estate ranging from flips, rentals, vacation homes, and property management. Both Theard and Romant have their individual goals for 58:12, with the vision of combining them to create a successful 58:12.
"My goal is to build 58:12 Real Estate Development, LLC into the largest national full-service real estate development firm. My immediate focus is on expanding 58:12's commercial division with the development of more multi-family housing, hotels, and retail centers," says Leroy Theard.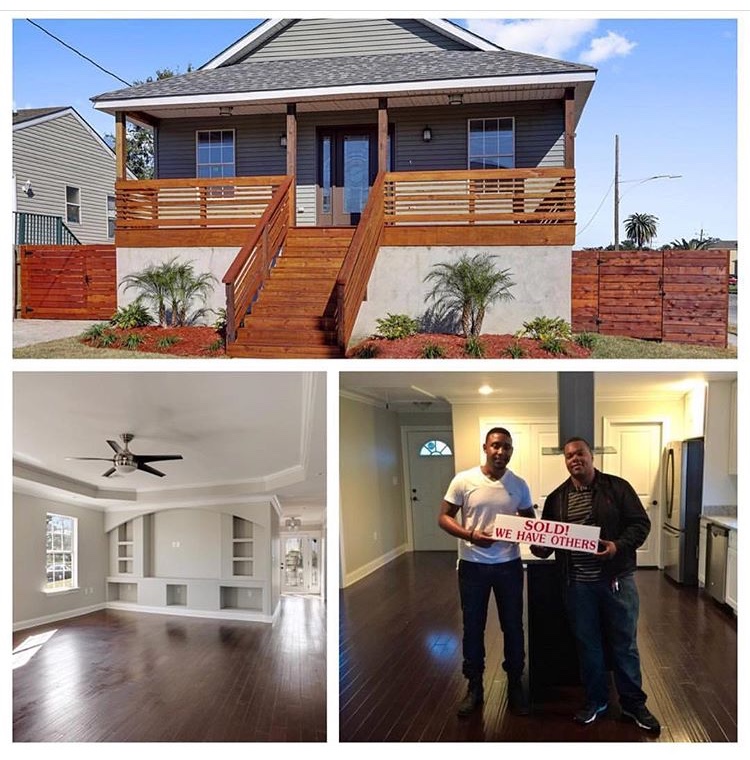 "My goal is to build 58:12 Real Estate Development, LLC is to provide quality of living to the New Orleans market and beyond. I feel that everyone is entitled to quality of living, no matter their income, race, or gender. I immediately plan on expanding 58:12 by acquiring apartment complexes, fix and flips, and launching an affordable housing division," says John Romant.
The spectrum of ideas and goals the two bring individually are not comparable to what they will continue to achieve together. When speaking specifically on the New Orleans market, the two say the city is a great place to invest into real estate, if you can find your niche. We have noticed the market slow down recently, but there's opportunity to be successful if you're able to adjust to the market and zone in on your niche.
Who knew these real estate moguls could bring such innovative ideas and growth by working together. The city of New Orleans needs more duo's like these two.
Meet Sam Wells.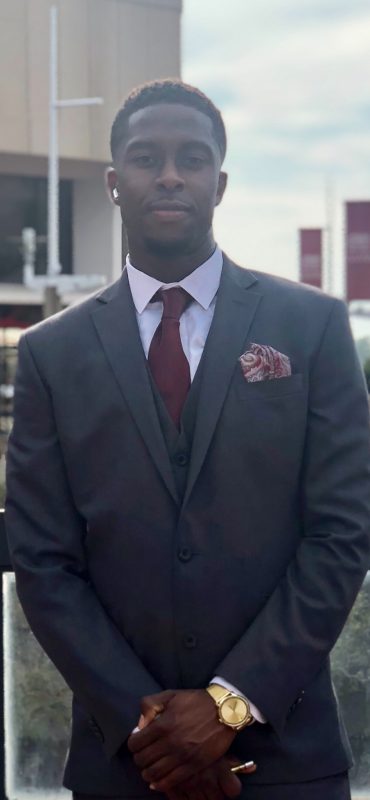 Introducing Sam Wells and Live Well NOLA. With the focus on his family and an immediate monetary income after graduating college, Sam took a chance on real estate. To date, his real estate risk is reigning in success.
When speaking with Wells, it was obvious that investing his money was the best way to climb to the top of the real estate ranks. Ultimately with the hopes of return on investments.
"From buying the property to renovating it, one has to have the capital saved or some type of financial loan to both start and finish the process," says Wells.
As an individual in the Real Estate business, Wells portrays strong goal-oriented characteristics. Since branding himself and his developments, he has taken the path of focusing on the residential part of real estate. He admits, though, that a good line of real estate work to get into is either new construction builds or renovations.
With long-term goals at the forefront, Wells says "his goal is to one day have enough residual income from his investment properties to eventually retire off of them."
Speaking to New Orleans, he says it's a great place to take advantage of the real estate market. Living in such a culturally rich city allows real estate markets to boom by renting or selling properties. But, it goes farther for him. Wearing his heart on his sleeve, Wells makes choices knowing that housing is a fundamental condition in one's life. We await to see what your investments bring to the future of the city of New Orleans.
Meet Jesseca "Judy" Dupart.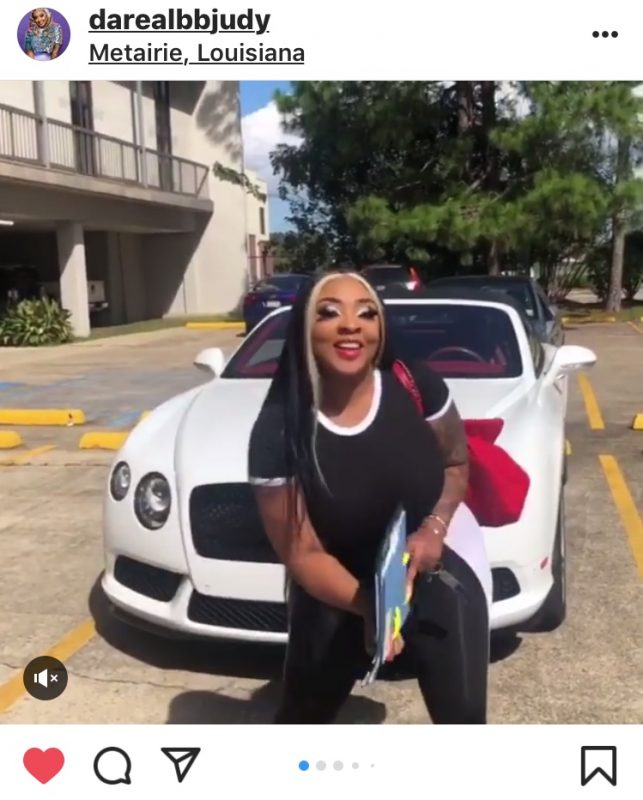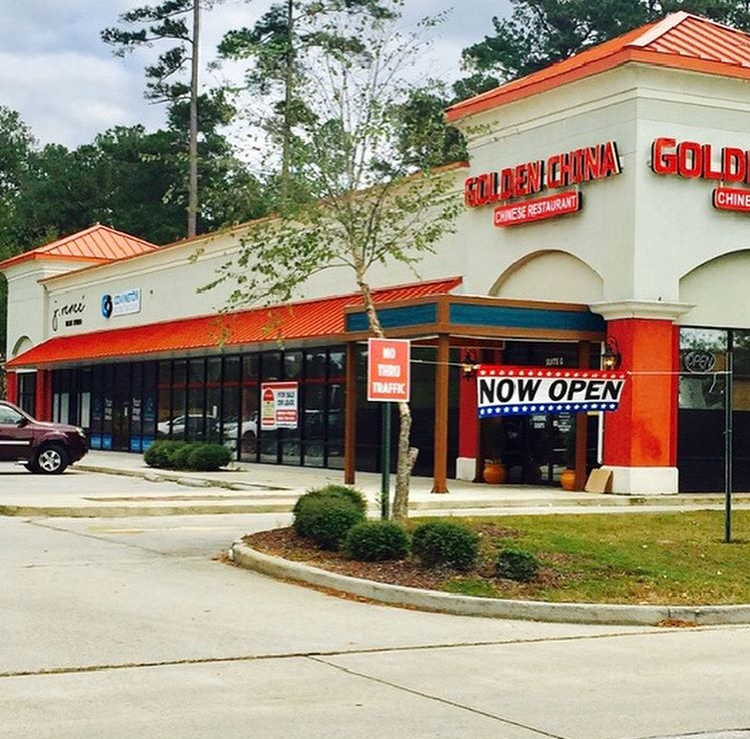 Judy is shouting "DREAM BIG!" Even with the ever-growing success of this CEO's hair product line Kaleidoscope Hair Products, Jesseca Dupart is not stopping there. Recently, she announced the sole purchase of a $1.5M Metairie strip mall under Kaleidoscope Reality. In terms of occupants and storefronts, it's unclear at this point what direction Dupart plans on taking but announced. Girl is on the go though; already, there are no open vacancies until 2021. This purchase is without a doubt a major achievement for Dupart.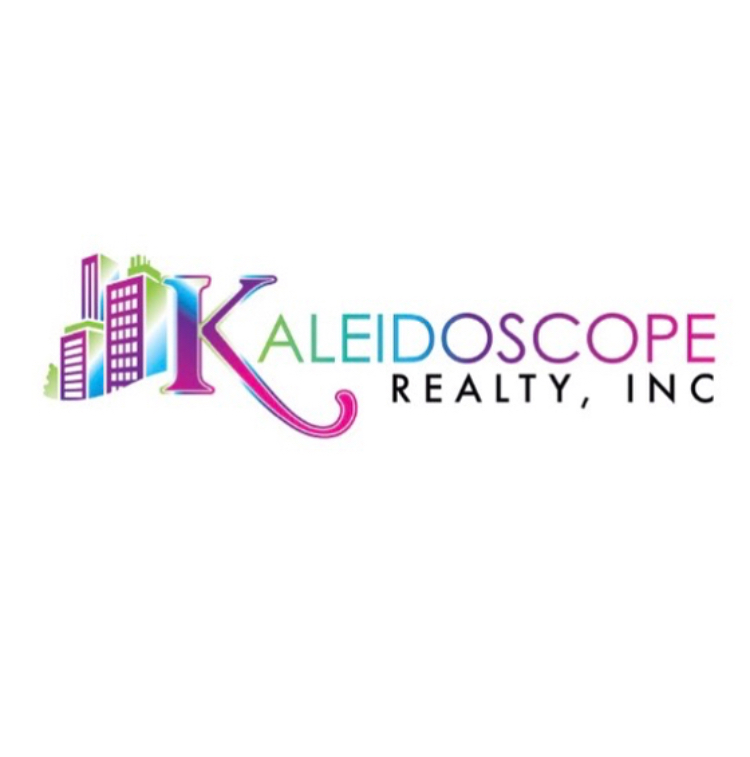 We cannot wait to scope out the upcoming processes in opening of Dupart's strip mall. We suspect the strip mall will provide New Orleans with a large amount of potential jobs and economically improve the city. She constantly impresses us with her humble strive and is a role model to so many females. Jesseca Dupart IS female empowerment.
Do you know real estate entrepreneurs, investors, moguls making positive moves around the city of New Orleans? If so, let us know!