An Art Show about Something and Nothing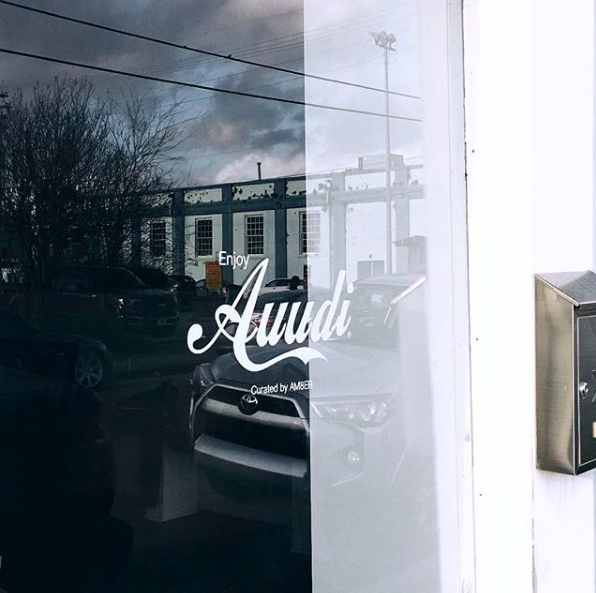 This upcoming Saturday, February 23, 2019, New Orleans Artist AUUDI will reveal what he's been working on at his 'ENJOY AUUDI' Art Show. The show is in collaboration with 'Can't Buy Respect', created by New Orleans native and music producer Chase N. Cashe.
If you're not familiar with AUUDI's work, it is nothing like you've seen. He looks at the bigger picture, meaning when you do see it, you really see it. He takes his conceptual ideas and turns them into large installment pieces. It's truly a unique perspective, which is why I had to catch up with him to dig deeper into his mind.
Check out our interview below, where we talk about who AUUDI is as an artist and what we can expect from his upcoming show 'ENJOY AUUDI'.
NG: Before we get into your upcoming show, tell me a little bit about yourself, and who you are as an artist.
AUUDI: Well, my name is AUUDI and I'm from New Orleans, La. I grew up spending my childhood on the Westbank but always attended school in New Orleans, so I always had two different types of childhood experiences. As an artist, my main goal is always taking ownership of the narrative and giving my viewers something to really think about.
NG: When did you first get into art? Have you always been artistic?
AUUDI: Coming up I just always knew how to draw. I just wanted to sketch everything I saw, whether it was sitting in church sketching the design or opening up car magazines and drawing my favorite cars. So its been living with me for awhile, ha.
NG: Your upcoming show's titled 'ENJOY AUUDI' and is an 'Art Show About Something and Nothing' – that's so intriguing – tell me about the concept of your upcoming show. What can we expect to see?
AUUDI: I titled the show 'ENJOY AUUDI' because I believe my style of art is very interesting to people when they see it. A lot of my pieces make my viewers travel back in time to their childhood. So I know people would just enjoy seeing things that they loved when there were kids.
The concept of this show is just showing how I believe people of color should take control of the narrative and stop leaving it in others control. Every thought its a direct statement that I'm making, but it's done in a way that I believe we have not seen anyone do it. Just expect to see art done in ways I believe the city of New Orleans hasn't seen from someone from the culture do it.

AUUDI
NG: The show is in collaboration with Can't Buy Respect – which is respect right there – how does Chase N Cashe play into the art show?
AUUDI: Well the show has a installation piece in collaboration with 'Can't Buy Respect', and is something Chase and I have been discussing for some months. Its my favorite piece that's featured in the show. Just wait and see…I believe the viewers will love the concept.
NG: How long have you known Chase?
AUUDI: I've known Chase from about 6-8 months now. That's my guy! A real honorable person that I look up to.
NG: Where can people go to find out more information on the show?
AUUDI: They can go to my Instagram account @_auudi7 where they will find the RSVP link in my bio.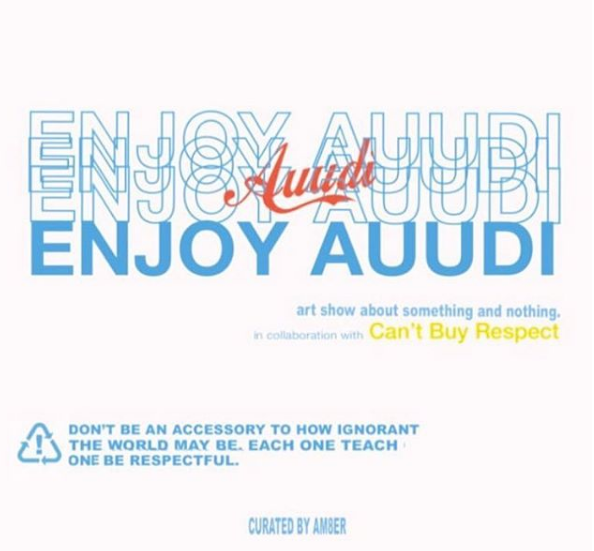 After speaking with AUUDI, it's clear that he creates for his city and his culture. You do not want to miss this show, it will be one for the books. Be sure to RSVP (free entry) for the event, here. The event begins at 5:30 pm and will take place at Axiom Art Gallery, located at 4613 Freret Street.
Note from the Artist:
Special thanks to my partner @AM8ER – she is my creative director and life partner. I know everyone see me as the face because i'm the artist but this person is plays a huge part in everything we do. Shoutout to AM8ER! Love You!