Louisiana is long over due for a takeover in the music industry. Louisiana has a very large influence in nationwide and is seeping with talent. New Orleans and Baton Rouge are at the helm of the cultural influences coming from the boot. We are now turning our scope to the newer generation of hip hop recording artists to see what we will have to offer in the coming years.
This brings us to Spit Guy, a local artist from Baton Rouge, Louisiana. Spitta is an artist with a classic yet original style of music. He has a high energy catchy flow that pulls you in on every song. His lyrics are clever and adds value to the carefully chosen instrumentals that he uses.
We first discovered Spitta after his double album release of Let Me Eat and Pressure. Both projects were amazing and led me to re visit his earlier projects. We are here to tell you that if you like trap music with strong lyrics Spitta is the artist for you. The proof is in the pudding and we have three solid reasons why we know that he is next up.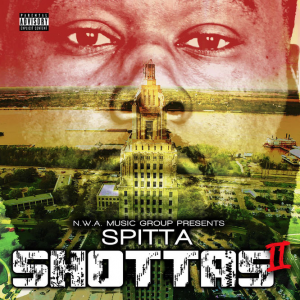 Shottas II is a project by Spitta that is full of pure heat! Our favorite tracks are Mad Max, 50 Shots, and Pressure, but all of the tracks are top notch! You can check out the project HERE.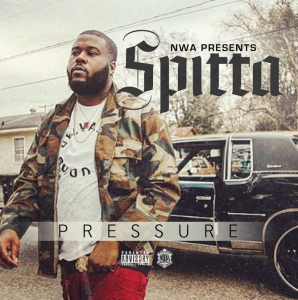 The reason we love this project so much is because of the creativity behind his approach to releasing the albums. Pressure is a term that Spitta is known for using so it was only right that he introduce a project with the name. Our top songs are 'I Got Dat 40' , 'Dave Chappelle', and 'Pressure' remix featuring Baton Rouge hip hop Legend, Boosie Bad Azz. Download Pressure HERE.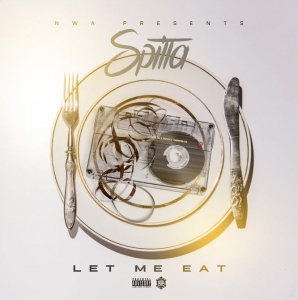 Spitta actually released this project and Pressure on the same day. This project was more of an inclusive effort that had a lot of features. The most notable being from New Orleans Jet Life founder Curren$y. This project was very well produced and engineered and features hits like 'With It' featuring D. Brown, and 'Be Quiet' featuring Tax Free. You can download Let Me Eat HERE.