Lil Soulja Slim isn't letting up with his new EP "Inconsiderate".
The New Orleans uptown rapper Lil Soulja Slim has been putting on a pretty consistent run over the last few months. He released a few vlogs along with announcing the release of his new project Money and Lead.
A few days after Valentine's Day, Slim dropped off his new project Inconsiderate on Apple Music and Spotify. The 4 track EP featured Young Juve, Neno Calvin, GI Peachez, and Willa Boy.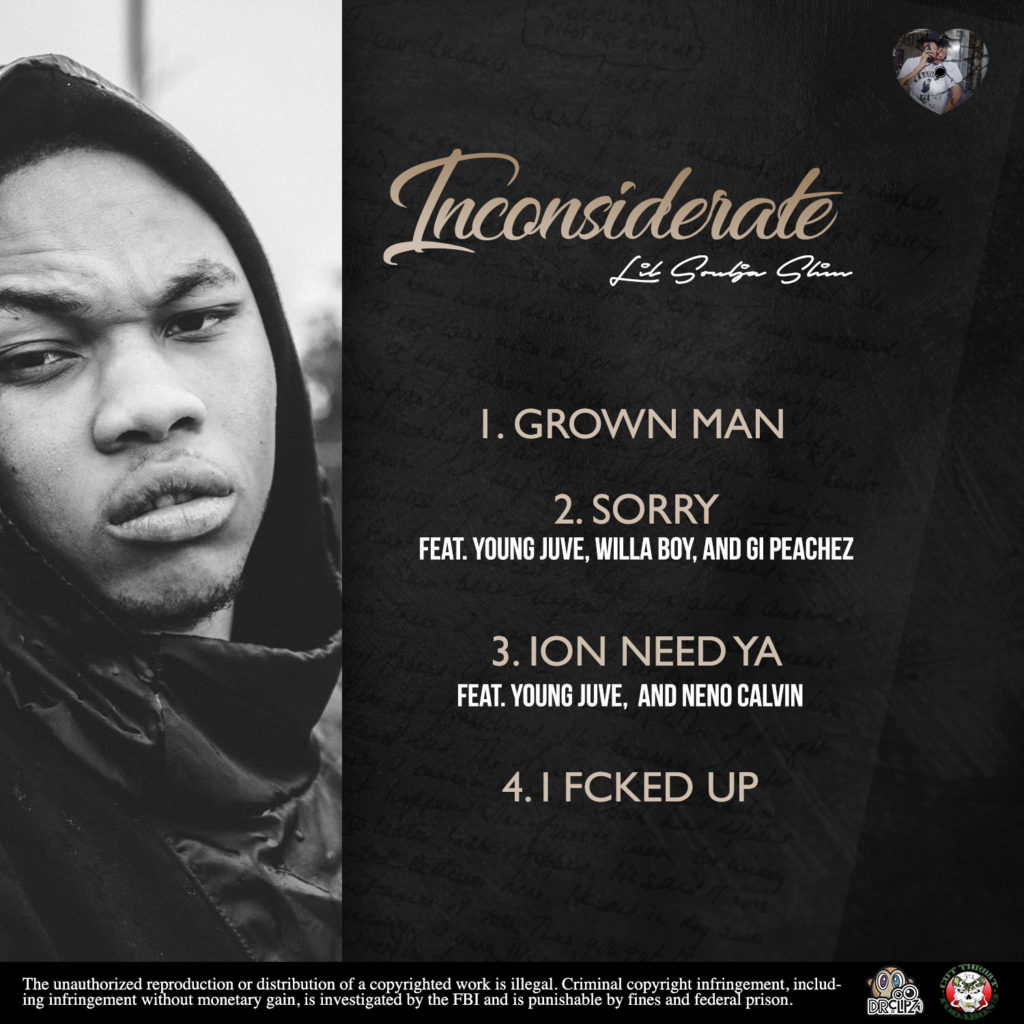 Stream the project and let us know what you think in the comments below!