Kingikeem – "Where I'm From" [OTB x GoodSense]
Hands down, Kingikeem is one of the realest rappers in New Orleans. If I could use one word to describe him, it would be flow. He continuously keeps its real, and always gives listeners some kind of story through his songs.
Keeping it real, I got chills when watching the latest video he dropped to his new track "Where I'm From". Being from New Orleans, the video is shot all around the Crescent City. In addition to the rawness of the song, the visuals bring it all together. The video is shot by another great creative to bless our city: Writers Bloc Prod.
This track "Where I'm From" is part of his upcoming album 448.00,set to drop February 9, 2019. From the looks of it, the album features are heavy, including local artists like Roddy, JNX, Gene Stanza, and G4.
Be sure to check out the visuals for "Where I'm From Below" and let us know what you think.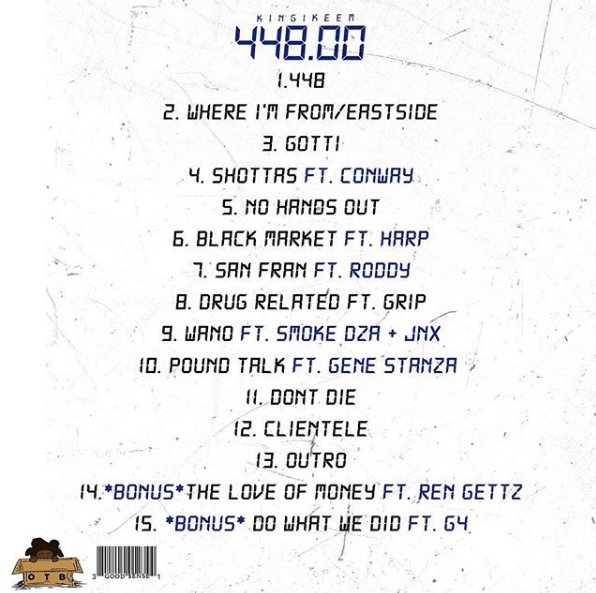 I can honestly say I always look forward to what Kingikeem and GoodSense bring to the table together. If you enjoy real flow and finding a sense of realness through hip hop, be sure to keep your eye on Kingikeem, and also check out some of his already released records.