Lil Wayne is most likely going to go down as the greatest rapper to ever step inside of a booth. He has changed the way music is recorded and heard across the nation. Without Lil Wayne's run, hip hop as we know it today would be vastly different.
We already have to thank Wayne for introducing mega stars Drake and Nicki Minaj to the masses through his brand Young Money. We have also seen Lil Wayne making strides to develop new Young Money member Jay Jones, while developing a partnership with Jay-Z at Roc Nation. Lil Wayne has been making silent moves to revitalize the Young Money brand that he created.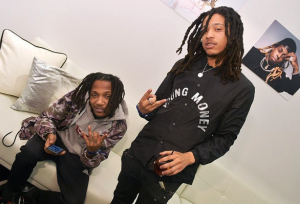 This brings us to the main focus of the article. Vice Versa is a duo consisting of two artists who have recently been added to the legendary Young Money roster. The members of Vice Versa are Yaj, and Poppy. They have been touring with Young Money while being mentored by notable members like Mack Maine and Lil Wayne.
We reached out to the duo and was able to grab an interview. We are excited to see Wayne making power plays and can't wait to see what he has in store for us with Vice Versa!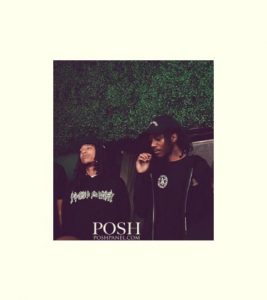 Newtral Groundz: So for the readers who haven't heard of you yet, how long have you been making music?
Poppy: Technically nine years, but not seriously until about three years ago. We never released anything because we wanted to perfect our sound.
Newtral Groundz: Who were some of your major influences growing up?
Poppy: Eminem, Lil Wayne of course, Lil Bow Wow jus because dude was so young and stayed fresh!
Yaj: Jay-Z ,Kanye West, Outkast, and Wayne.
Newtral Groundz: So we see your a part of a duo called Vice Versa. How did that partnership happen?
Poppy: We met in school at like 7 years old. We've been real good potnas for a long time. Yaj's older brother had a studio and we'd jus play around with it and try to make songs, but the shit wasn't trash to say that we were kids, so eventually it became serious.
https://www.youtube.com/watch?v=3NDGkxiCqA4
Newtral Groundz: We see you guys have been promoting a project called 55. Tell us more about it.
Poppy: This our very first project. 55 is another way of saying V|V. We've been working very hard with various artists and producers to make this a memorable project.
Newtral Groundz: How does it feel to be a part of a label with so much music history behind it?
Yaj: It's scary because it's a lot live up to. It's amazing to be mentored by legends. When you know you are made for something, you have to step up to the plate.
Newtral Groundz: Where do you see Young Money in five years?
Poppy: Reborn!!! We've got a lot of ground to make up.
https://www.youtube.com/watch?v=jBZpY6F_p6k