Gemellus seeks longevity with "UP"
Hollygrove artist Gemellus steps up the rap game with the release of his first album "UP". Since dropping the album, Gemellus continues to feel elevated. Other than a few singles, "UP" is the official first project of his.
Outside of his swift bars, Gemellus' voice is one of the most unique I've heard. It's got a twangy vibe to it that's not comparable to anyone (that I've heard). Most importantly, his music is a display of New Orleans. Growing up in the 17th ward, Gemellus speaks on his life through his lyrics. When asked why he does music, his answer was simple, "I do it all for my son, Marley G."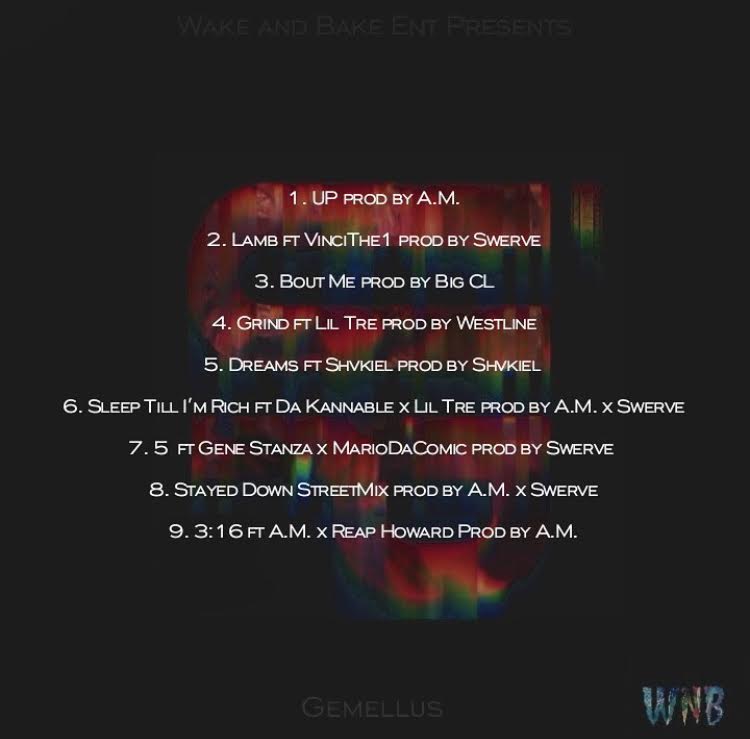 The album has 9 tracks, complete with some heavy features. Some of those features include Vincithe1, Lil Tre, Da Kannable, Gene Stanza, Mario DaComic,  Reap Howard, A.M., and Shvkiel. It is produced under Gemellus's own Entertainment company Wake N Bake, Inc..
Initially, Gemellus dropped "5", a track featuring Gene Stanza and Mario DaComic. The track goes hard, and it got everyone hyped for the release of the entire album.
Besides the bars, the production of the UP is top notch. Outside of his impressive feature on the track "Lamb", Vincithe1 (graphicsbyvinci) did the album's cover art.
Gemellus is definitely one we are keeping on our radar. It's a fresh breath of air seeing artists excel and make good music in this city. Rumor is that we can expect some visuals for these fiya tracks in the near future.
Keep going UP Gemellus.