"G'wapale, who wanna come out n play? I'm reserved but today I got a lot to say." –Paasky
And just like that, New Orleans Hip Hop Artist Paasky's back at it. About a month ago, we covered the announcement of his music series N.O.Stalgia. With its release, Paasky dropped The Gold Pack, filled with 5 tracks and the visuals for one of pack's tracks King Cake. Sticking to his word, Paasky said that we could expect the next Pack sometime in November. Here we are with his first single to the Black Pack.
Getting back to our initial discussions about what N.O.Stalgia means, Paasky described the series as "a space in time." With each pack, he hopes to create a vibe that creates its own space in history. Knowing the level of Paasky's creative mind, I was intrigued to learn the difference in the vibe of the gold and black packs, if any. So, why the 'Black Pack' now?
"I chose the color black because the tracks are sonically heavier than the gold pack. With this one, we wanted to speed things up and make a faster tempo. I think we did exactly that," says Paasky.
G'WAPALE: A MONEY PLAY
I was fortunate enough to get to chop it up again with Paasky to see what we can expect from his release of his newest single "G'wapale". And this time, we have a feature. Specifically, Lolly. Also a New Orleans native, Lolly brings the heat with her bars and aligns herself at the top with some of the best New Orleans artists. Especially for a female. Why Lolly I asked? 
"I f*ck with Lolly's energy. Crazy thing is, we only met this year, but we were both familiar with one another's music. Lolly told me 'Yeah, I been f*ckin with you. I used to call you Parsley, instead of Paasky. Like, looka that rapper Parsley, he be so fresh.' That right there speaks on Lolly's personality and willingness to say exactly how she feels. That's who exactly I needed on this record," says Paasky.
Having only met Lolly a month prior to recording the track, Paasky says their meeting and her featured is God putting this play in motion before he could.
The video for G'wapale is ALL VIBES. The combination of energy between Paasky and Lolly is somewhat of a masterpiece. The colors of the video are spot on, but the individual style of both artists together is what makes it complete.
After hearing "G'wapale", it's clear that some of the best creatives are behind this track. To no surprise, the track is produced by Jon Mecure. The video is directed by Ceaux Young, and Visionary Barnes is the Director of Photography.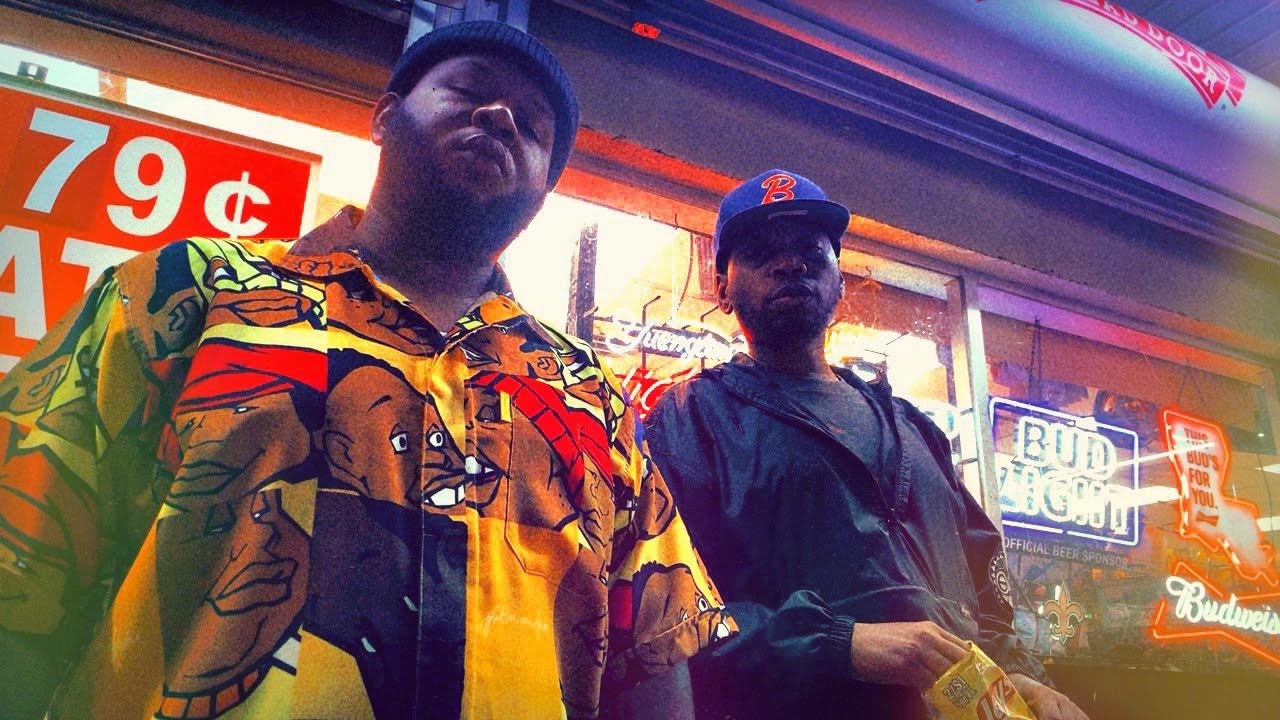 Going forward, we can't wait to see what Paasky brings to New Orleans with the next installment, and ultimately, the complete N.O.Stalgia series. "G'wapale" is available on all streaming sites.
Take an exclusive first look at the video for "G'wapale" below: