MARCH 30 – NEW ORLEANS, LOUISIANA – AUDUBON PARK
Whether you're a new mother, overweight, or someone seeking a healthier lifestyle, Toya Wright is here to help.
It was about a year ago that New Orleans native Toya Wright brought her beautiful baby girl Reign into the world. Bringing a child into the world is one of the finest gifts any woman can ask for. But, with that, comes changes to both your physical and mental capacity. It was at that point that Toya found herself struggling to find motivation to getting back into a fitness-filled lifestyle
Not long after, she came to terms with understanding the truth to that struggle. A struggle not only for new mothers, but for humans in general. Being that she is a public figure, it was at that point that she came up with a game plan. A plan for herself, her community, and anyone seeking advice on bettering themselves.
That is when she founded "Weight No More". It is a program dedicated to raising awareness on obesity and providing anyone and everyone with the desire to live healthy and feel great.
To kick off her birthday last year, she planned an Atlanta-based race and invited everyone in the community to join. With a turn out of 500 attendees, the race was a major success. She found herself engaging others in her newly-active lifestyle, while still having a good time with her friends and family.
Being that she is a New Orleans native, Toya had to hit the Nola streets next. She will be hosting her second 3k walk/run at Audubon Park on Saturday, March 30, 2019. The race will begin at 11 am on the walking trail.
With promoting a healthy lifestyle to her peers strong on her mind, Toya remains focused on the communities. This is just the start. After the upcoming race in New Orleans, "Weight No More" will be going on tour, stopping at Dallas, TX and Shreveport, LA next.
In addition to the upcoming New Orleans walk/run in, Toya has a weekend filled with events.
In collaboration with the Bronner Brother's Convention, she will be hosting a "Welcome to New Orleans" party with Larry Morrow at Apres on Friday, March 29.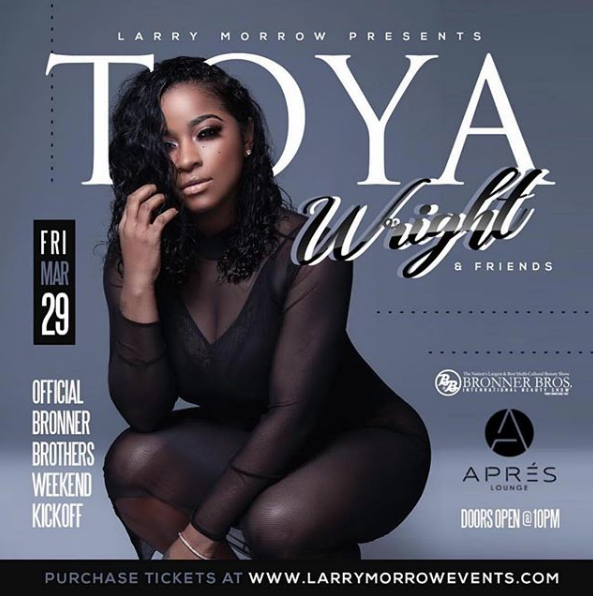 Additionally, on Sunday, March 31, she and several other beautiful black business women, will speak on healthy and beauty at the #BeautyoverBrunch.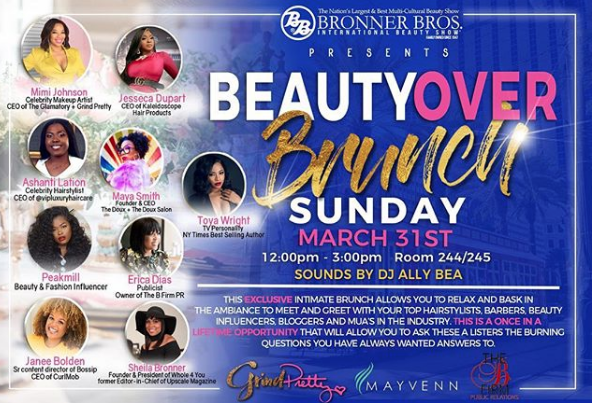 For more information and to register for the "Weight No More" 3k walk/run, visit www.weightnomore.info.
NOW is the time for change. Toya is ready, are you?