"Bounce really starting to become a real genre, it's crazy" -Jay Diggy
JAYDAWG! OH NOTHING. THIS BEAT DON'T OWE ME NOTHING. If you've never heard that introduction, then it's likely you've never been introduced to New Orleans DJ and Bounce Producer Jay Diggy. Having been in the game for 10+ years now, Jay Diggy has produced more 80 bounce mixtapes, and has worked with bounce artists all over New Orleans. He brings the best bounce beats to all kinds of music. In addition to his beats, his mixing capability is out of this world. The melodies he's able to bring into his mixing is top notch.
'COME ON JAY DAWG, BREAK THEM HOES OFF.'
Now that BOUNCE is on the rise, and making its way around the world, we here in New Orleans got to hold it down. Even though the genre has seen a rise in popularity, we here in New Orleans know the difference in Nola Bounce versus Radio Bounce. But, even within our own community, we've seen the genre bounce around…from street bounce to sissy bounce to radio bounce.
'THIS BEAT DON'T OWE ME NOTHIN…
After having learned that Jay Diggy had been working on Project Muzik 106, I couldn't resist learning more about it. Having listened to the producer for over a decade now, I can easily say that Project Muzik 105, dropped in 2013, is one of his best tapes. With that knowledge, I was anxious to hear more about what Project Muzik 106 means to him.
…JAY DAWG DON'T OWE ME NOTHIN.'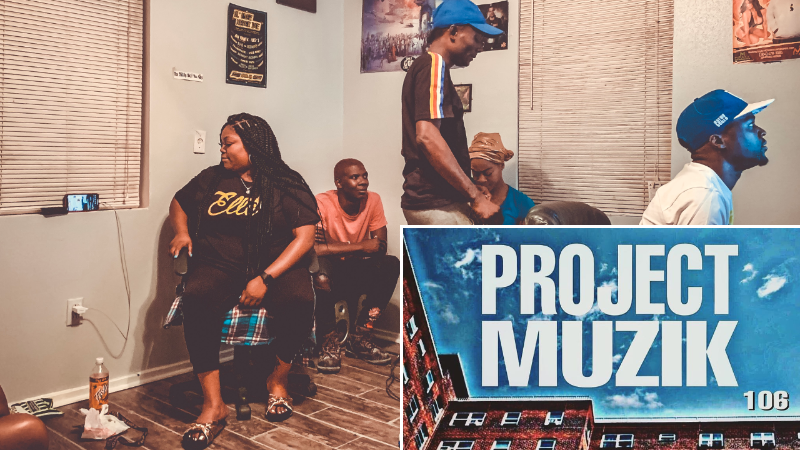 But, when I pulled meet with Jay Dawg, I was blessed with a bounce surprise: WB Shakie, Claka The Attacka, Ella On Da Mic, and Claire were all in the house. Check out my interview with this stellar group of bounce artists below:
JAY DIGGY: COME ON JDAWG, BREAK THEM HOES OFF
NG: What's your age and where are you from?
JDAWG: I just made 30 in February and I'm from New Orleans.
NG: Do you consider yourself more of a Producer or a DJ?
JDAWG: I am more of a Producer. I don't go out to events to DJ, but you know, if someone asks me to personally DJ at their event, I'll pull up for them as a DJ. I stay more behind the scenes producing music.
NG: Going back to when you were younger, how did you first get into producing music?
JDAWG: The idea probably came to my head when I saw Josephine Johnny performing at a block party in '99. I had to be like 9 or 10.
I'll never forget that. Johnny rocked that shit."

Jay Diggy
NG: How did you get into Bounce?
JDAWG: When I first started doing it in high school, I was just doing it for fun; for popularity. I just kept doing it. It was a hobby. After i graduated it was for popularity and fun. Poeple was on it. as i am doing it, i am not expecting people to tell me i got your mixtape on my laptop. When people started telling me that, I was like "damn!" Shit like that was mind blowing. So i just kept kept kept going.
NG: How many mixtapes do you think you've dropped up to this date?
JDAWG: I've probably dropped about 80 mixtapes from my start to now.
Between 2008 and 2010, that was my "knockin' down the doors" time. Like I'm here. Ya'll gonna respect me."

JDAWG
NG: First year and/or tape that you ever dropped?
JDAWG: 2008. And that's when I really had my first smashes on there. Like T Pain's "Blame It On the Alcohol", that was a feature on there. That's the time that people were really respecting me. My first mixtape, and not to mention when I was a teenager, that I dropped was Jay Dawg Vol. 3, "I Hate This Part". Listen, here. People just got on it, and we kept going from there. And I've been consistent since.
NG: Could you say the difference in producing bounce music v. rap music?
JDAWG: Yeah because I do produce rap music automatically. But people come to me to produce bounce. A rapper producer now days is a cliche, cause everyone trying to do it. They don't really have "just bounce producers", so my focus is just on being that: a bounce producer. Now I'm heavy on producing bounce beats.
Producing rap is way easier than producing bounce.

Jay Diggy
The difference really comes down to the beat building, effects, and techniques in terms of switching the beats, and the mixing. Mixing is way easier with rap music. With bounce, every beat I mix is a sample, so it's about how you arrange it to make it sound full. To make it sound like it was made like that.
GIMME THA LOOP: Bounce music is really just LOOPING. It's about how you finesse it, and make it sound full.

Jay Diggy
NG: With mixing and sampling the songs, is that just what you hear in your head?
JDAWG: Mhmm. Being able to rearrange music with mixing is everything. And I just use samples from songs that are popular at that time, or that I just like.
NG: Tell me more about your past mixtapes and music.
JDAWG: I had actually stopped music all together for a while. Around 2014. Then to get back into the scene I started consecutively dropping "The Pop-Up Series". I just ran with it. As a part of that series, I would drop consecutive mix tapes like every two weeks out of the blue. And like I said, that was to get back into the music game…And it worked. I try to handle everything I do as if it were a real business.
NG: How long have you been working on PJ Muzik 106?
JDAWG: Prolly about 3 weeks now.
NG: How many tentative tracks do you have planned for the tape?
JDAWG: Imma go for 16 tracks. No more than that. Actually imma make it about 14 tracks because I plan on dropping another tape on the 4th of July.
NG: Whenever you were making PJ Muzik 106, did you have a certain vibe in mind? If so, what kinda vibe?
JDAWG: Yeah, yeah I did. And I'm glad you asked that. Project Muzik 106's vibe is one of my first tapes that's got the concept and sound of "new bounce". You can hear how bounce is now days. At first when I started hearing 'new-age' bounce, I was like wtf is this? Is the beat ever gonna drop? I just heard all the kicks and all that in the tracks, and I was against it. When the beat would drop, I was like damn. But people like it, so I gotta give them what they want.
So, with this tape, I just put a twist onto my regular Jay Diggy tracks to please them. That's kind of what this tape is about. It's Jay Diggy's first "new age" bounce tape.

JAY DIGGY
And this is the first time its been like that. People are gonna hear the background and say wtf, this is Jay Dawg? Typically, I don't really like the bass down more throughout the whole song, and that's mainly what I see the difference in. Also, now days, artists just rap about sex. Theres no crunches. We don't get that "drop, shake" anymore.
Every mixtape I drop means something to me. Like, sometimes it got the bass going on. I don't drop tracks to prove a point, rather set a reminder. A reminder to never forget who started this shit. And not in a cocky way, but an informative way. I'm not cocky anymore, I am passed that. I don't have to prove anything. I was cocky a few years ago. NOT NO MORE!

Jay Diggy
BOUNCE DOMINATORS: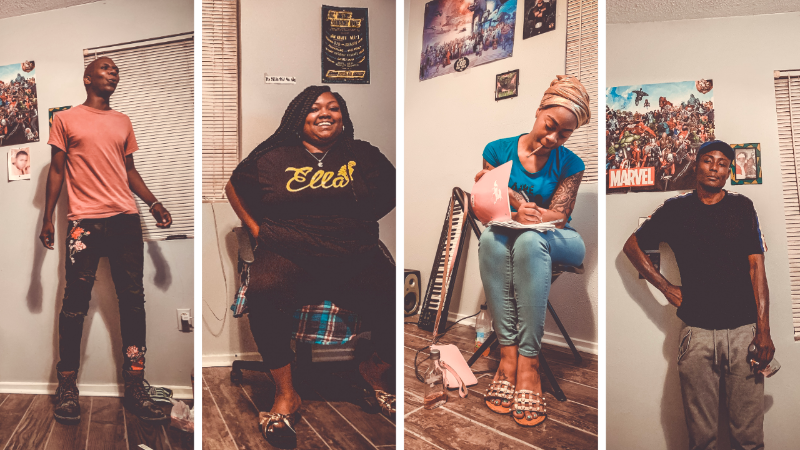 All featured on Jay Diggy's Project Muzik 106, the bounce artists below have been in the game as long as Jay Dawg and bring consistent heat. Going back years to his earlier tapes, you will find them heavy on the tracks. Check it below: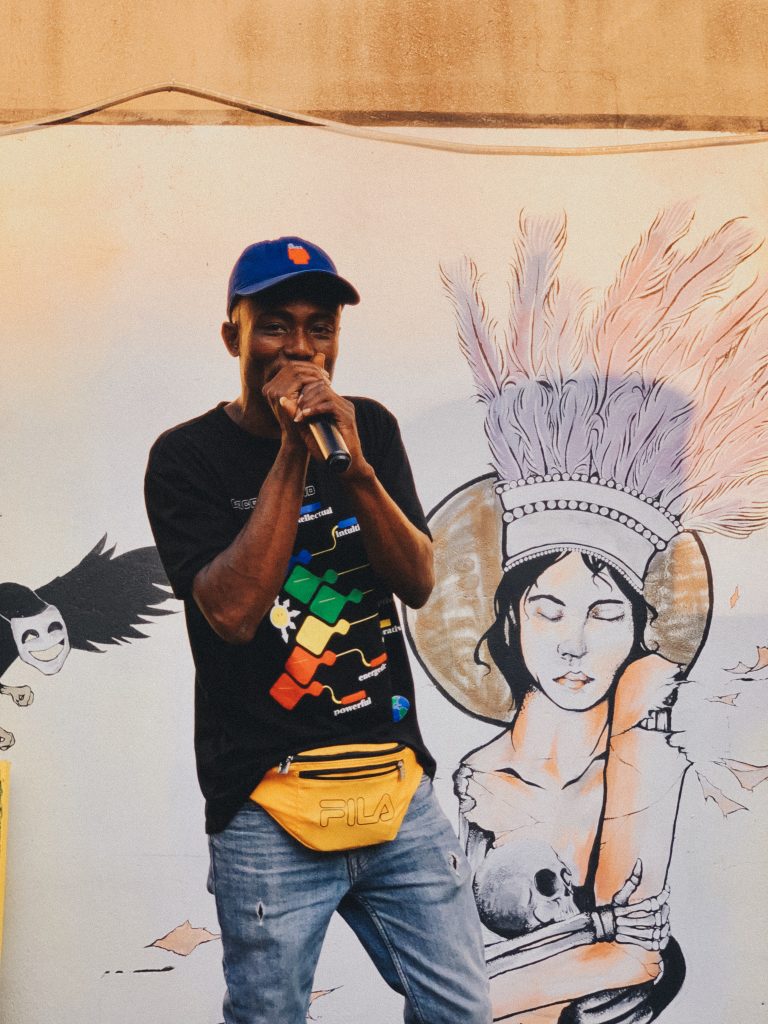 SHAKIE: I been in the bounce game since I was 17, and been keeping the scene over. When I really started in it, I went to two different producers but they weren't really consistent. But that's when I met Clacka, and we bounced heads. We had the same interests and it was a good collaboration. And that's when we went straight to Jay Dawg. And since then, I have stuck with him. He doesn't throw me shade and I don't have to worry about going from producer to producer to give me that sound that I want.
From there, everything went its way. I just stuck around and became a Dominator. Once I found my own sound, I was gonna be 'DJ Khaled' in the bounce game. Imma talk my shit in the game, and they gonna respect me. Lets drop this shit we gonna go live.

WB Shakie
CLACKA: THE ATTACKA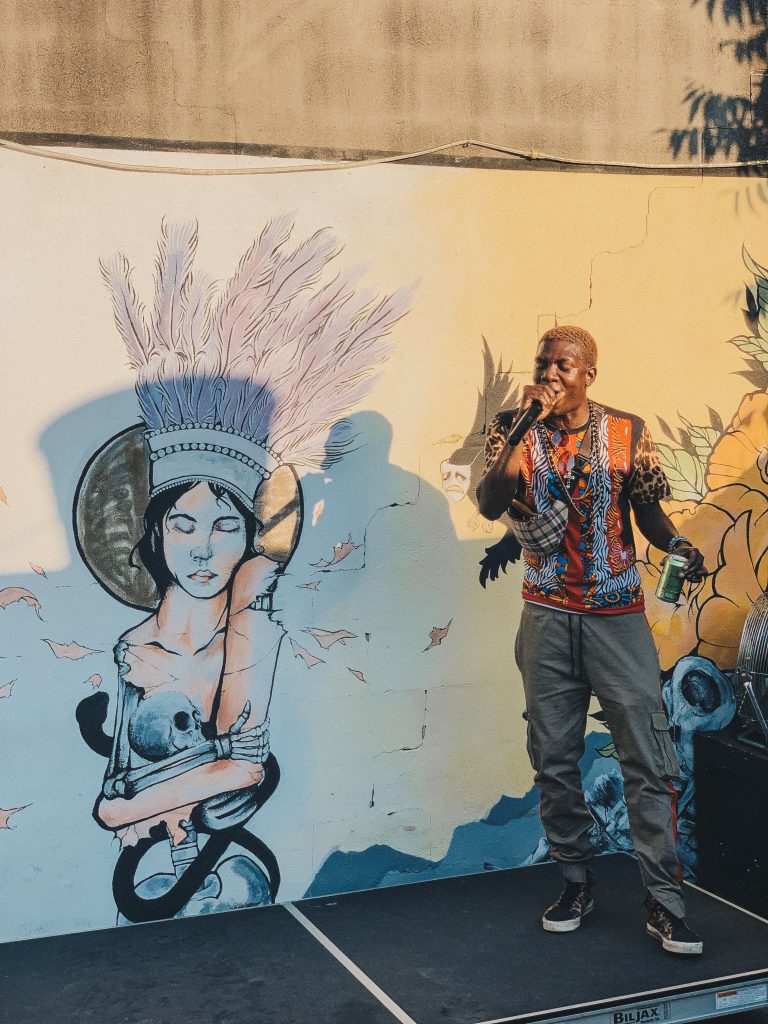 CLACKA: I started in the bounce game by dancing for Big Freedia and also dancing for various artists like Vocka Redu and Katey Red whenever I was called to. I recorded my first song "Sock it To Me" and I changed the tempo of bounce. It was faster, energetic, and no matter what gender you are, you wiggled and swiggled to the beat.
Im the prince of bounce. I chanted bounce across different cities with the greats, the legends: the ones who have paved the way. I'm sort of ratchet and a conservative, so you know, I get down with the get down. I live to make people BUST OPEN, DRIBBLE, AND CLACK. When I listen to bounce, all I think is "laissez les bon temps rouler" …

Clacka The Attacka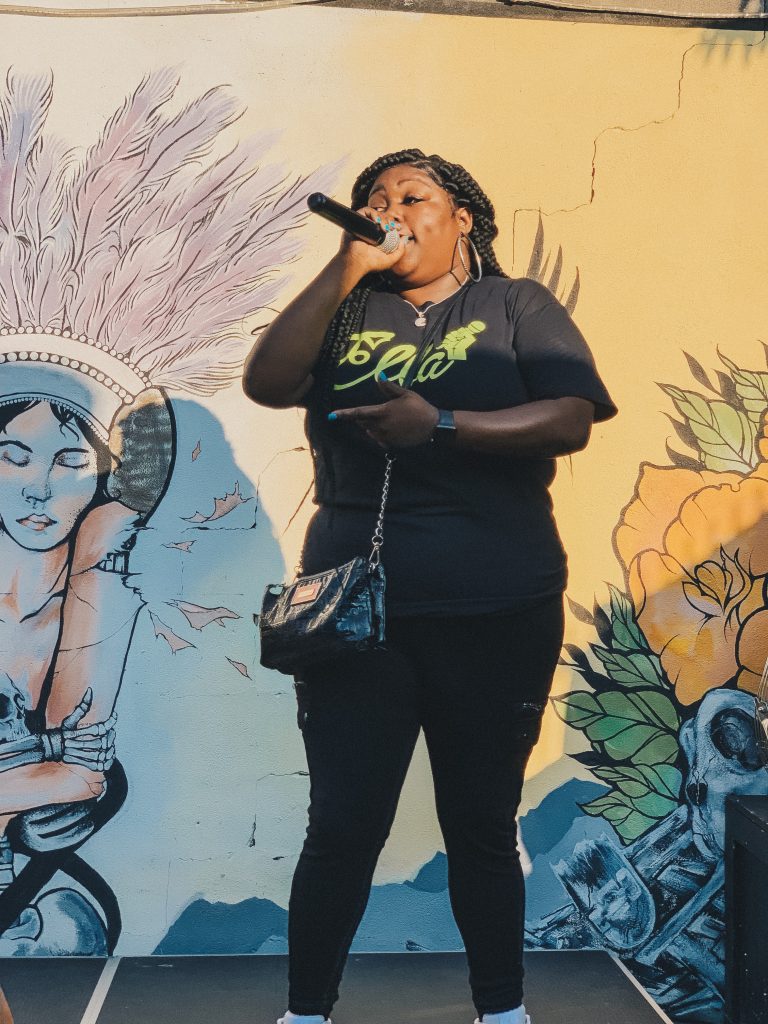 ELLA ON DA MIC: I started rapping as a joke. Then, I did my first song with New Orleans producer (and grammy winner) Black N Mild. After that, everyone was telling me to drop the track, so I did, and got my first hit song 'Make Way' at the end of 2018. I am getting ready to drop my first EP soon.
Ella On Da Mic and I'm Here to Stay….Bitch Make Way!

Ella On Da Mic
CLAIRE: BABY GIRL THAT DICK JUST NOT FOR YOU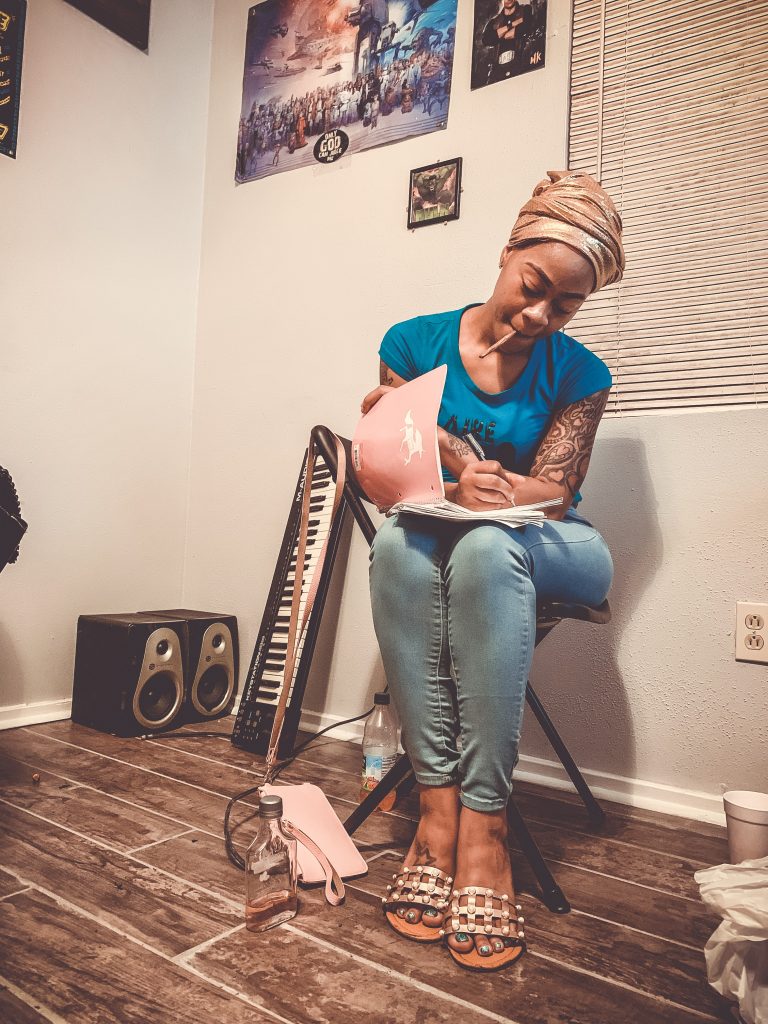 CLAIRE: I'm just starting back doing bounce music. Last year, I came back with a track "Bend and Wobble". And now I'm just working on more music. I have a new track on Project Musik 106 with Ella On Da Mic called "Big Ol Freak".
BEND AND WOBBLE: It goes… 'BABY GIRL THAT DICK JUST NOT FOR YOU. IT'S NOT FOR YOU, IT'S NOT FOR YOU'.

CLAIRE
Each one of these artists brings their own vibe to bounce music. One thing I took away from our conversation amongst them was the surprising support from their friends, who pushed them to either get back in the game or grind harder. Sadly, in today's hostile world, you don't see too much support for one another. People are afraid that they will be out-shined. Especially in New Orleans. But, it seems like the bounce scene "low key" sticks together and bucks one another up.
PROJECT MUZIK 106 FEATURED ARTISTS:
Outside of these four artists, Project Muzik 106 features some of New Orlean's hottest bounce artists that include Hasizzle, Claire, Ella on Da Mic, Clacka Da Attacka, Dino Btw, Chuck Sizzle, St. Bernard K, Drita & Magnolia Rhome.
Ya'll be sure to go rock with Jay Diggy's newest mixtape Project Muzik 106, available on all streaming platforms. It is one of the newest and hottest tapes to drop in the city. After listening to Project Muzik 106, be sure to take yourself back to 2008, and listen to all of Jay Diggy's tapes. It's going to be a hot summer, but stay tuned for Jay Diggy's next tape in July. 'CAUSE YOU ROCKIN' WIT THE BEST!'
RIP TO MAGNOLIA SHORTY & MESSY MYA