THE SPADES behind Spades: Owners, Brothers, and Business Partners Michael Latif & Joey Charif Talk About their New Orleans Nightclub Spades.
As I'm bumping Curren$y's "Tennis Bracelet" from his Champagne Files, I hear Spitta give some shouts to Spades. So, let's call a spade, a spade. Even for those of who are out of touch with the nightclub scene, it's still likely you've heard of New Orleans nightclub Spades. Known as the spot for the party after the party, Spades Nightclub has become a primetime club known for its good vibes and celebrity appearances. Lil Wayne, Angela Yee, and Christina Millian are just a few to name.
It's clear the club has seen success, and continues to grow. But behind every successful business, are successful and hardworking business minds (without a doubt). So, who's behind the operation of Spades, from the concept, to business aspect, and future foals? To find out, grab a drink, and check out my interview with Spades Club owners and brothers Michael and Joey Charif:
NG: How long has Spades been open? Are you all the original owners?
SPADES: We opened Spades about two years ago, two weeks before the NBA Allstar Weekend took place in New Orleans. Prior to Spades, which we curated the concept for and opened ourselves, it was a Spanish nightclub.
NG: What's the significance behind the name "SPADES"?
SPADES: From the beginning, the concept of Spades has always been important to us. We thought, we always play our cards together… which started the entire conceptual idea of Vegas. When you walk into Spades, it's almost like you feel like you're in Las Vegas.
NG: How would ya'll describe the club to someone who's never been?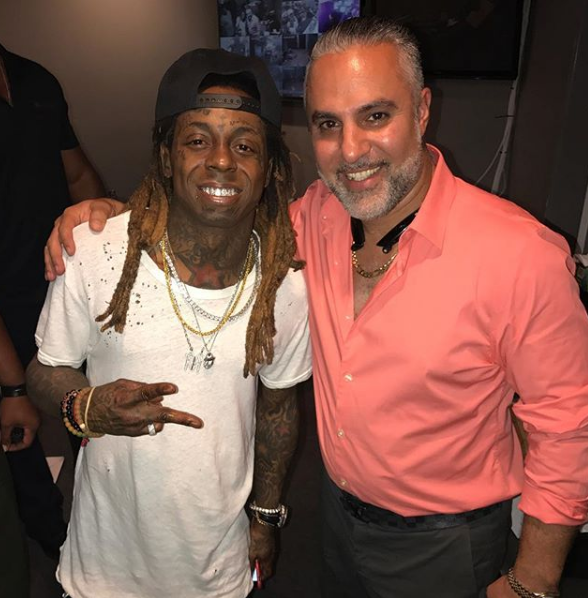 SPADES: Spades is just a fun place to be. It's a good "after hour" spot. If you're out and about and still looking for a place to go after-hours, then it's a good place to be. We have a full functioning kitchen, with some of the best chicken wings you'll find in the city. It's also one of the most 'celebrity-poppin' places to pull up to. In the past, we've seen the faces of people like Lil Wayne, Angela Yee, Christina Milian, Floyd Mayweather, Fabulos, and more.
Overall, we'd describe Spades as a club with great ambiance, great food, and great vibes

Owners
NG: What kind of services does the club offer?
SPADES: Spades is a night club, but we work closely with a lot of the promoters around the city. We also take pride in having Spades stand as a platform for community-type events in the city to take place at. For instance, in the past, we've worked with Jetlife and hosted toy drives and Thanksgiving turkey giveaways at the club. In the future, were hoping to host more concerts.
NG: In terms of the events that are hosted there, do ya'll come up with those, or are they by request? Explain more of that process.
SPADES: Like we mentioned earlier, a lot of our events are hosted in connection with other people in the city. We do come up with the concept of our events, but it's usually when we known a big artist or event is coming to the city. If that's the case, then it's likely that we'll start to plan the after party at the club in conjunction with that event. Spades really is the "after-after party".
Going forward we really look forward to expanding the culture through Spades. We want to see everyone in the community come together and get along. If we can be the staple to do that, then it's what we want to work towards. Everyone who we have worked with in the past have been very supportive, so it's our turn to show them appreciation and give back to them. Come Christmas time, we hope to do an event with JT The Publicist, who we work closely with, so stay tuned for that.
NG: Where is Spades located?
SPADES: The club is located at 633 S. Roman Street in New Orleans, LA.
Having shed light on their ever-growing nightclub endeavor, Spades, it's clear that these brothers and business partners have big plans for the future. Their outlook on giving back to the community is inspiring. Be sure to pull up to Spades soon. Check out the ambiance and get some chicken wings. Plus, you never know who you might run into!