Renetta Lowe known by her stage name Magnolia Shorty was an American rapper from New Orleans, Louisiana. Magnolia Shorty along with Ms. Tee (Trishell Williams) were the first women signed to Cash Money Records. It's said that she received her nickname from Soulja Slim, also known as Magnolia Slim while growing up in the Magnolia Projects.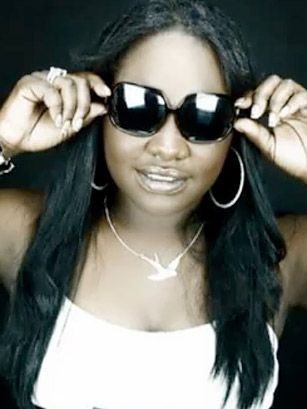 Magnolia Shorty was born on September 30, 1982 to Brenda Lowe and Raymond Fletcher. Her dad was a keyboardist and singer who performed locally in New Orleans. She was raised in the Magnolia Projects by her mom who kept her in church. Taking after her father, Renetta started writing raps in a notebook. Her sister took notice initially, and her mother discovered later down the line. Her family was 100% supportive of her music endeavors. Her mom bought her a tape recorder to help sharpen her craft.
Her mother was shocked after seeing Renetta rock the crowd at a New Orleans block party. What her mother didn't like was the cursing, but she moved past that. New Orleans rap legend Mia X revisited her days seeing Magnolia Shorty cut up. In New Orleans, music success has a lot to do with call and response, as well as dancing. There was an energy behind her music that electrified the city.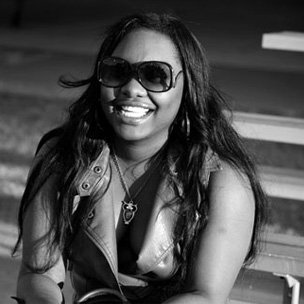 After her wave increased through the New Orleans block party scene. She dropped Monkey on the Dick, a song that is widely considered a bounce classic. Her shows were so successful that she was approached by soon to be music moguls Ronald "Slim" Williams and Birdman. Cash Money Records signed Magnolia Shorty and officially released the song and it sky rocketed. She was the second woman signed to Cash Money and took the world by storm. She was on the roster with legends like Lil Wayne, BG, and Juvenile. She collaborated with them in the beginning of the 90s. First appearing on Juvenile's "3rd Ward Solja".
Magnolia Shorty was on another level. She paved the way for all of the women today who can openly rap or sing R rated lyrics. People like Niki Minaj, Cardi B, or the City Girls wouldn't be possible if New Orleans Bounce and specifically Magnolia Shorty didn't pave the way.
After Katrina hit things were never the same. Mia X told TV one that she booked shows in Houston to try and keep the culture alive. Magnolia Shorty was one of the acts that Mia booked. The storm was one of the best things to happen to her career. Her shows made New Orleanians feel at home again. This also allowed her to develop a fan base throughout the south. By New Orleans people being so spread out, it allowed the culture to reach new places at an alarming rate. Magnolia Shorty is credited spreading bounce music throughout the south and is often referred to as the Queen of Bounce. Her biggest show was at SXSW in Austin, TX.
There were a lot of hopefuls that wanted to learn how the industry worked in New Orleans. One of them was Jerome Hampton who was from the Magnolia Projects as well who had a grim past. He had recently gotten out of jail and Renetta took him under her wing although her family strongly disagreed. Monday on December 20th in 2010 Magnolia Shorty was booked for a show and was heading to her apartment before leaving town for a show with Jerome. As she pulled in the gates another car pulled in behind them and cut them off before getting out and opening fire in broad daylight. Neither of them made it out in time.
When the news broke a lot of people in the city was in denial. It was completely unbelievable, there were over 100 casings on the ground and she was hit 26 times. Many of her family and friends say that she fell into Hampton's mess and that this was a wrong place at the wrong time type of situation. We lost a legend. Someone who was widely loved in New Orleans. Her services were paid for by Cash Money and the whole team went to pay their respects. There were over 2,500 people in and around the church.
During that time she was working on her second album and gaining national exposure and her song Smoking Gun was a big hit. Her music stood the test of time. She's been featured on "In My Feelings" by Drake, and "Wobble Up" by Chris Brown. She never was dropped from Cash Money she just did her own thing her way.