Kane & Abel are two New York rappers who found themselves on the right side of history with Master P. and No Limit Records.
Daniel and David Garcia are twin brothers who started a rap duo called 'Double Vision' before being discovered by Master P in the late 1990s. Kane & Abel are best known for their work with No Limit Records in New Orleans, LA.
The two brothers moved to Florida from the Bronx before relocating to New Orleans.
What most fans don't know about the brothers is that they raised themselves. Their parents passed away when they were little, but they were able to persevere through the trials and tribulations. Kane & Abel mentioned in an interview that their name came from the idea that we live in a world where brothers turn on each other and they wanted to highlight those themes in their music while providing explanations for why people move certain ways.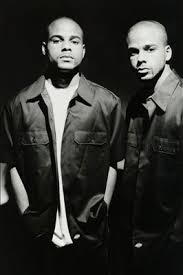 While in New Orleans ane and Abel did a lot of things. The brothers attended Xavier University of New Orleans where they majored in Mass Communications. As mentioned earlier, their first group name was called Double Vision. In 1995 they released their first project under that name called "Keep Your Eyes Open". This project featured notable artists like MC Thick & Fiend. This album was released under Doral Records.
Things with No Limit started bubbling after Mia X heard their project and introduced them to Master P. Kane & Abel cut a demo for Master P. that wound up becoming their first single "Gangstafied." Once they got the seal of approval from Master P. they became official No Limit Soldiers.
Soon after they joined the army they released their debut No Limit release "The 7 Sins." The album was produced by Beats By The Pound's KLC Da Producer & Mo B. Dick and featured Master P, Mia X, and Mac. It was moderately successful, peaking at No. 179 on the Billboard 200 and No. 29 on the Top R&B/Hip-Hop Albums charts.
In 1998 they released their second No Limit installment. "Am I My Brother's Keeper" was very successful. The album sold over 250,00 copies the first week and peaked at No. 5 on the Billboard 200 and No. 1 on the Top R&B/Hip-Hop Albums charts. This was arguably Kane and Abel's peak in the music game.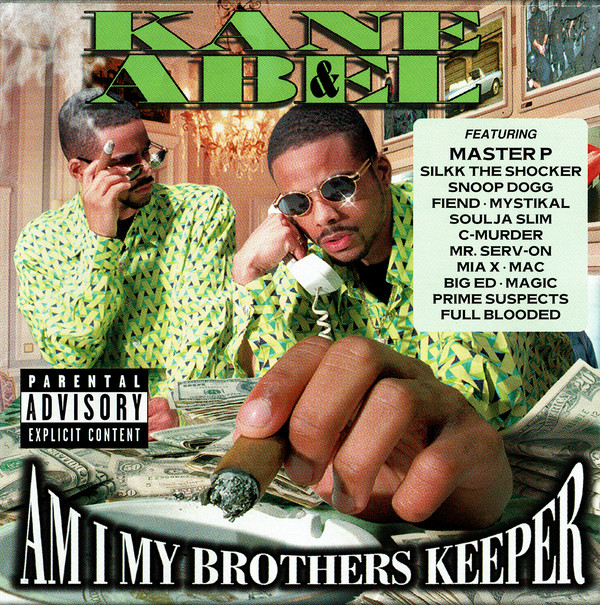 In 1999 they left No Limit Records and started their own label called the Most Wanted Empire. After securing a deal with Elektra Records, they released "Rise to Power". It peaked at 61 on Billboard. During this time things got dark for the brothers. They were entangled in a case involving the activities of a big New Orleans dealer. The state said that the two brothers were working for Richard Pena and asked for them to testify against Master P. the CEO of No Limit Records, but they refused. They wound up serving around three years after things calmed down for refusing to report a crime after Pena came clean.
The brothers had other deals surface in the midst of the legal issues but things weren't smooth. I personally think it would have been better if they weren't going through the issues. Between 2000-2010 they released "Most Wanted", "The Last Ones Left", and "Back on Money". Their hit single "Shake It Like A Dog" was born during this time as well. Kane and Abel brought a flare to No-Limit that couldn't be compared. It's kind of sad how things went even though they kept it 100% solid. I could only imagine how things would have turned out if they had stayed with No Limit.