NUDDIE PIPER ON THE FOREFRONT OF THE CANNABIS + MUSIC WAVE
As we approach April 20, 2019, there is a lot to say about our newly progressive Nation. But, I'll do yall a favor a skip through the "Nation" talk, and skip right to the "4/20" talk, as I know that's what caught your eye. Although the two topics go hand-in-hand, it's clear that we've never gotten the opportunity to talk about weed, cannabis, CBD, and all things "weed", so freely before.
It was about two months ago that I was walking down the streets of the French Quarter (where I reside), that I realized I had a new neighbor. Rather an individual, it was a CBD shop. Truly, it stopped me in my tracks. Although I am aware that, as a Nation, we get continuously get closer to legalizing marijuana use. Whether it's through medicinal use or de-legalization of the herb, we still take bigger steps than ever before.
That's why I was excited to get an exclusive interview with Nuddie Piper: a New Orleans native, weed activist, and rapper who's taking it all to the next level. We're so used to hearing the 'lighter spark up that blunt at the introduction of a song', but rarely do we find an artist dedicate an entire album to cannabis. And that's exactly what Nuddie Piper, in conjunction with Burning Bush, is about to do. He explains that,
We're not just talking cannabis. We want to explore the aspect of what it's like to be a cannabis grower. We want to tell you more about the future of smoking and the future of the cannabis business. Were being informative on weed through music.

Nuddie Piper
To do that, Nuddie will soon drop his upcoming album Green Light Spectrum. Outside of speaking from a 'cannabis grower' aspect, the album will focus on informing listeners on the in-and-outs of cannabis. This includes concentrates (wax, dabbing) and the benefits of consuming CBD, which is now legal in New Orleans.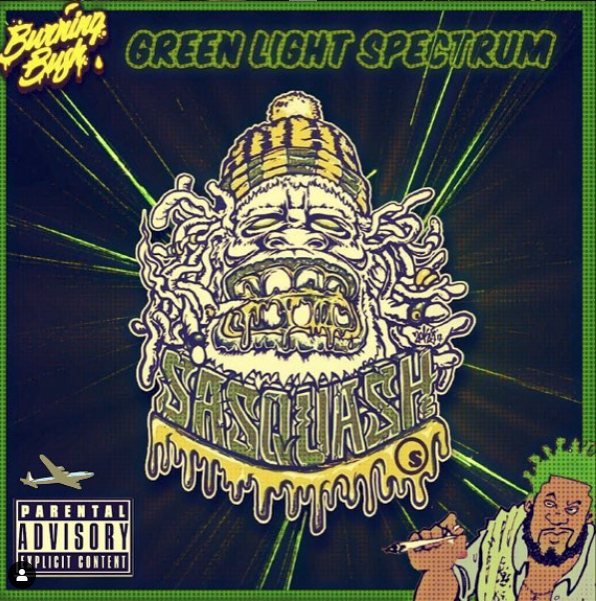 But, that's not all that's on Nuddie's plate. Come the summer of 2019, Nuddie will have his first annual "Countdown to 710 Party" at the Howlin Wolf. The show will take place on July 9, 2019 and is first featured artist will be Devin the Dude.
Be sure to stay up to date with Nuddie and his future plans. Follow him on Instagram here. Also be sure to check out Burning Bush, the services they provide, and what their collaboration with Nuddie is to bring.