HRT: Heavens Real Testimony
Known as culturally-rich city filled with musicians, artists, and ideas, New Orleans prides itself on its people and their artistry. Whether a native to the city or not, if you step onto the streets or into Jackson Square, it's hard not to sight an eclectic artist trying to make their way. The people of the community create the vibe of New Orleans. Sadly, the same can be said when it comes to the cities long run-in with violence and hostility.
There's no denying that when it comes to life or death, we cannot predict our destinies. When tragedy strikes, it can be life-altering. That's exactly what happened to New Orleans native Bryan Farrell. After being shot in front of his Grandmother's house in 2016, his entire life and state of mind changed. But, rather than dwell with time, he decided to take the cards he was dealt and move forward with change. That's when he decided to create Purple HRT, a clothing line that represents his life experiences and stands for Heaven's Real Testimony.
Since 2016, Farrell's strong work ethic has brought him and his clothing line success. Check out our interview below, where he describes one horrible night in 2016 that forever changed his life.
NG: Tell me a little bit about yourself and where you're from.
PH: My name is Bryan Farrell, I am 22, and I'm from Westwego, or The Westbank.
NG: Are you the creator/CEO of Purple HRT?
PH: Yes, I'm the creator of Purple HRT, which is an acronym for "Heaven's Real Testimony". I wanted to put my own twist on "HRT" because its symbolizes how blessed I feel to be alive from a gunshot to my neck I previously suffered. I have a testimony to share with others on overcoming the struggle of gun violence and poverty.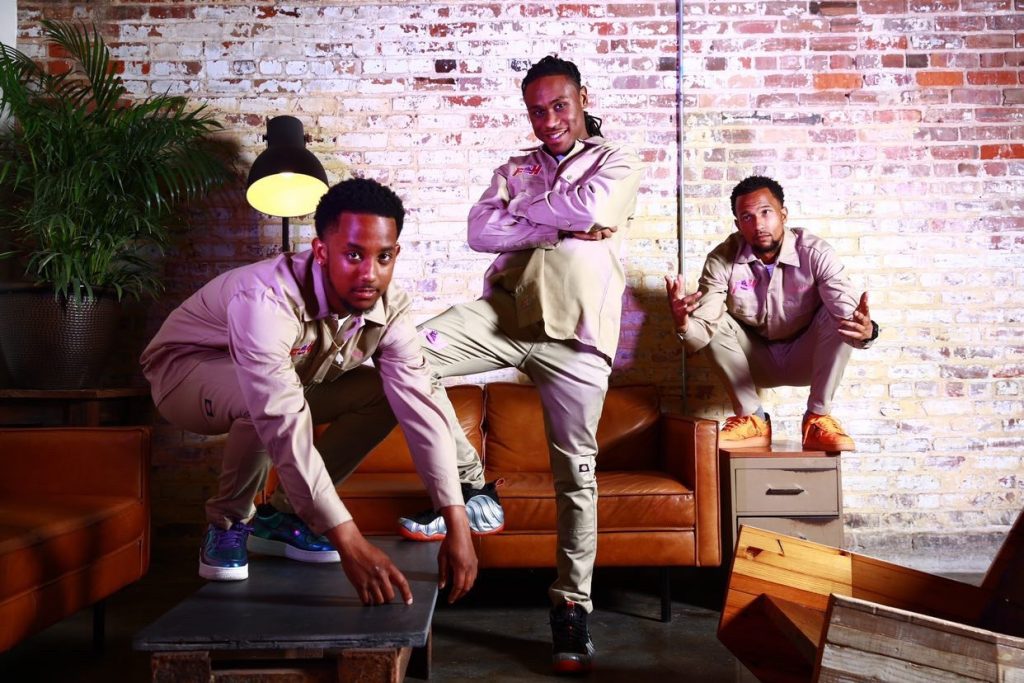 NG: When did you start Purple HRT?
PH: The idea of Purple HRT started in Dec of 2016 during my gunshot recovery.
I decided to start my clothing line because Fashion is an easy way to capture the attention of people, especially the youth.

Bryan Farrell
NG: Why did you start Purple HRT? Why did you want to come out with a clothing brand? Have you always been into clothes?
PH: I have always been into fashion, but after getting shot, my life changed. It's made me focus more on myself and find my true passion.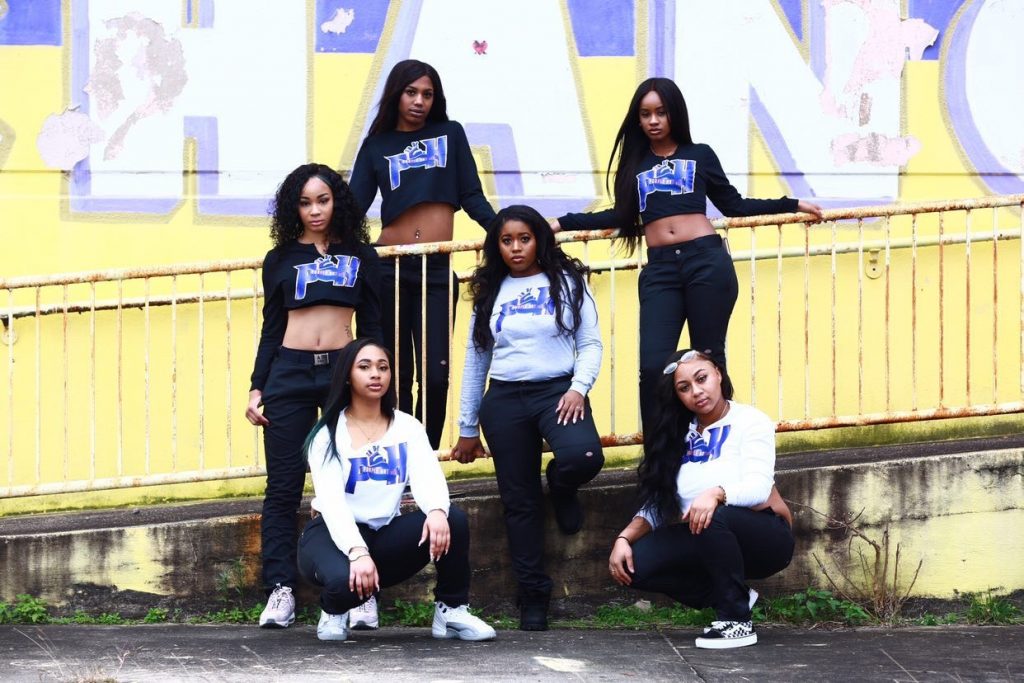 NG: Tell me about the time you got shot in front of your grandmother's and why that event has had such significance in your life?
PH: It was just a regular night. I woke up in the middle of the night hungry, so I went out to get something to eat. It was only about 30 minutes that I was gone. On the way back to my Grandmother's house, just as I was about to return, I noticed a car behind me. In a neighborhood like my Grandmother's, everybody knows everybody, so I assumed I knew the people in the car behind me and I pulled to the side of the road. As the car approached me, two dudes jumped out with their guns drawn at me, and demanded me to get out my truck.
It was at that point that my life flashed before my eyes. The only thing I could think of was "I don't want to die like this." So, I chose to put my life in my own hands and quickly drove off. As I did, they fired 2 shots at me. One of the bullets lodged into my truck door and the other bullet lodged into the back of my neck. At that moment, I didn't feel any pain; just ringing in my ears. But then, I started to feel this unbearable burning feeling. I ended up driving myself to the hospital, and along the way I ran every red light and blew my horn to try to get someone's attention.
I have to say, it was one hell of a night. I have never been one to stay in trouble, so this moment really caught me by surprise. To this day, I still don't know who shot at me, but I am still here as living proof. This was such a significant situation that took place in my life because I basically lost everything. I had to pretty much start my life over, both mentally and financially. I couldn't help but feel unstable, paranoid, and like I needed to re-gather myself and re-adapt to my environment.
Since the incident, my personal drive and ambition has been way higher. Having a family to provide for me helps, but in the back of my mind, I know that my life can be taken at any moment. With that being said, it's taught me to put my family and our finances first, knowing that in this exact moment, my soul is still on this earth.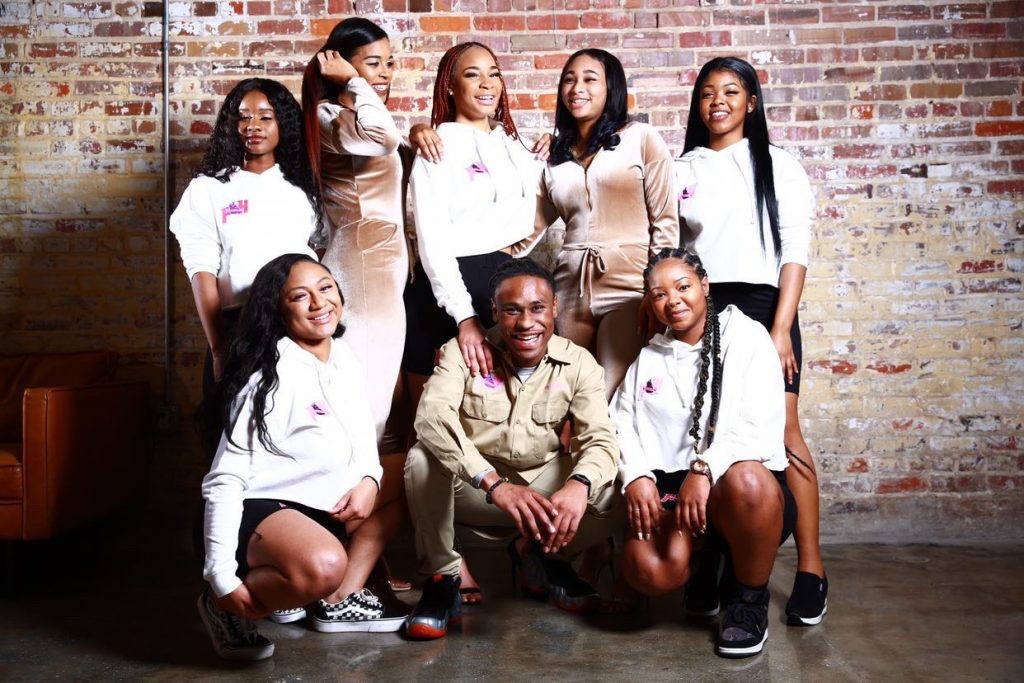 NG: Where can people inquire/purchase Purple HRT?
PH: To inquire about "Purple HRT Clothing LLC", you can follow me on Instagram @purplehrt700_ and also check out our website www.purplehrtclothing.com.
NG: Future goals for your brand?
PH: Future plans for my business going forward is to start a Non-profit Organization so that I can give back to my community. Eventually I want to start different programs that will help the youth, keep them out of trouble, and work to teach them guidance and set their future in the right direction.
The admiration, dedication, and hard work seen by Farrell is not only inspiring, but possible. It is important that from time to time, we take the time to recognize one another. You never know the impact your story can have on another. We cant wait to see what Bryan and Purple HRT brings to New Orleans and its community in the future.