NEW ORLEANS —Memorial Services for New Orleans anchor and journalist, Nancy Parker
Nancy Parker, WVUE Fox 8 anchor, was killed in a plane crash on Friday August 16, 2019 while shooting a story with Franklin Augustus, a member of a Louisiana group that honored Tuskegee Airmen.
Services began for Parker as hundreds of mourners gathered at Xavier University's Convocation Center on Friday August 23, 2019 to celebrate the life and legacy of the veteran broadcaster.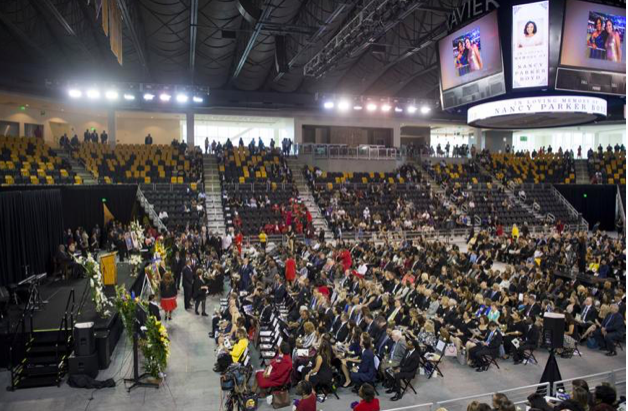 Speakers included her husband, Glynn Boyd, Mayor Latoya Cantrell, former WDSU Anchor Norman Robinson, Saints and Pelicans owner Gayle Benson, PJ Morton and Irma Thomas who paid a musical tribute to Nancy, moving many in the crowd.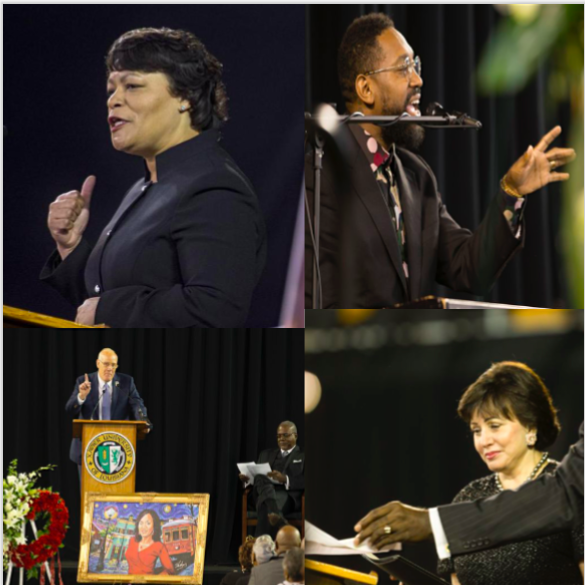 The love that was centered around Parker, shows how she humbly cared for those she came into interaction with. "Nancy Parker treated everybody the same way… these little pebbles of kindness that added up to a mountain of love for Nancy Parker Boyd." said WVUE anchor John Snell, who worked alongside Parker at the anchor desk for 21 years.
New Orleans Mayor LaToya Cantrell directed her speech to Nancy's husband, Glynn Boyd, reminding him, "There is a community here for you, standing with you, ready to pour that love, all that we have, right into you. It matters, and you matter."
Nancy's husband, Glynn Boyd, began his tribute to the love of his life. And he started with a song, "Three Times A Lady." "She is certainly three times a lady. I used to sing it to her all the time. She loved me more than I loved myself."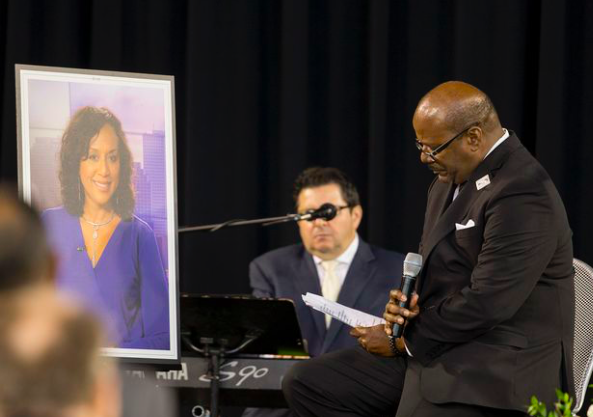 He went on to say "I thought our love, our marriage, would live a lifetime. I really did. Last week, I was sucker punched. My heart was shattered into pieces… Thank God for loaning me this precious soul."
According to Fox 8 biography of Nancy Parker, she was a native of Opelika, Alabama. She graduated from the University of Alabama with a Bachelors Degree in Journalism. Parker started on the air in Georgia and Alabama, before pursuing her anchor position at WAFB-TV in Baton Rouge. Soon after, she was hired by WVUE Fox 8 in New Orleans, where she would spend the rest of her journalism career.
While at Fox 8, Parker won five Emmys and multiple Edward R. Murrow Awards.
Nancy, you've inspired so many in the city of New Orleans. We love you and we'll forever keep on your legacy! May you Rest In God's Heavenly Arms.