There is a new addition to the Newtral Groundz team!
Keamber Andry is a New Orleans event specialist with years of experience. We decided that she was just who we needed to start building out the events arm of the Newtral Groundz brand. She is familiar with the New Orleans event landscape and will do her best to create authentic experiences for anyone who decided to attend one of our events!
Our first event will be this month at the Smoothie King Arena. We are partnering with the Pelicans for our game against the Lakers on March 27th. This will be a networking event for business owners and entrepreneurs who want to build a relationship with Newtral Groundz Media. There will be giveaways and raffles for attendees who will also get a ticket to the game that night. You can purchase your ticket here.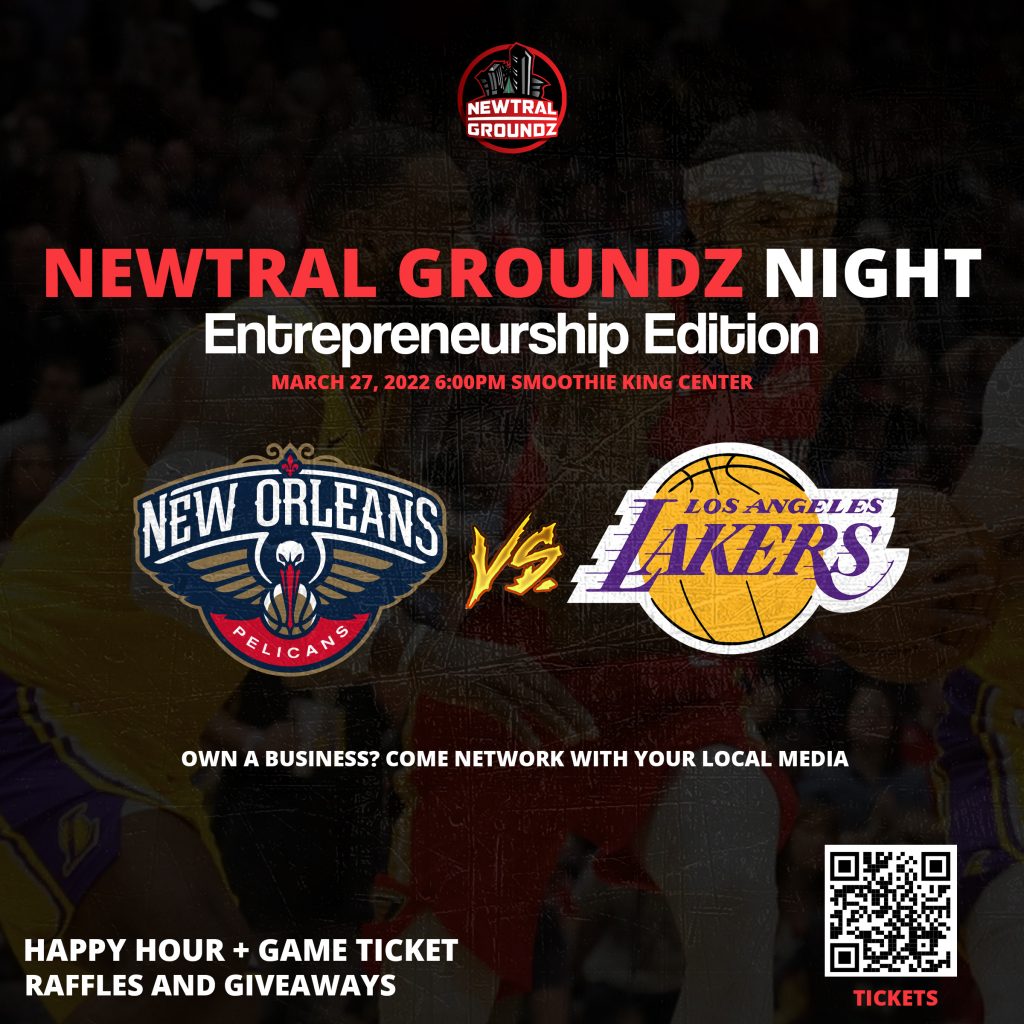 This is the first of many events that we will be throwing thanks to our new team!