This is what I love to see! Courtney P wrote a special message this morning for her Louisiana family. We are happy to share it with you below!
Hello! My name is Courtney P Mpagi and I am honored to represent the best city in the world, New Orleans, and the great state of Louisiana in the Ms Black USA national pageant. Miss Black USA is a storied pageant system with an over 30 year history, thousands of dollars given in scholarships in the Miss division, and many prizes and opportunities for black girl magic to shine!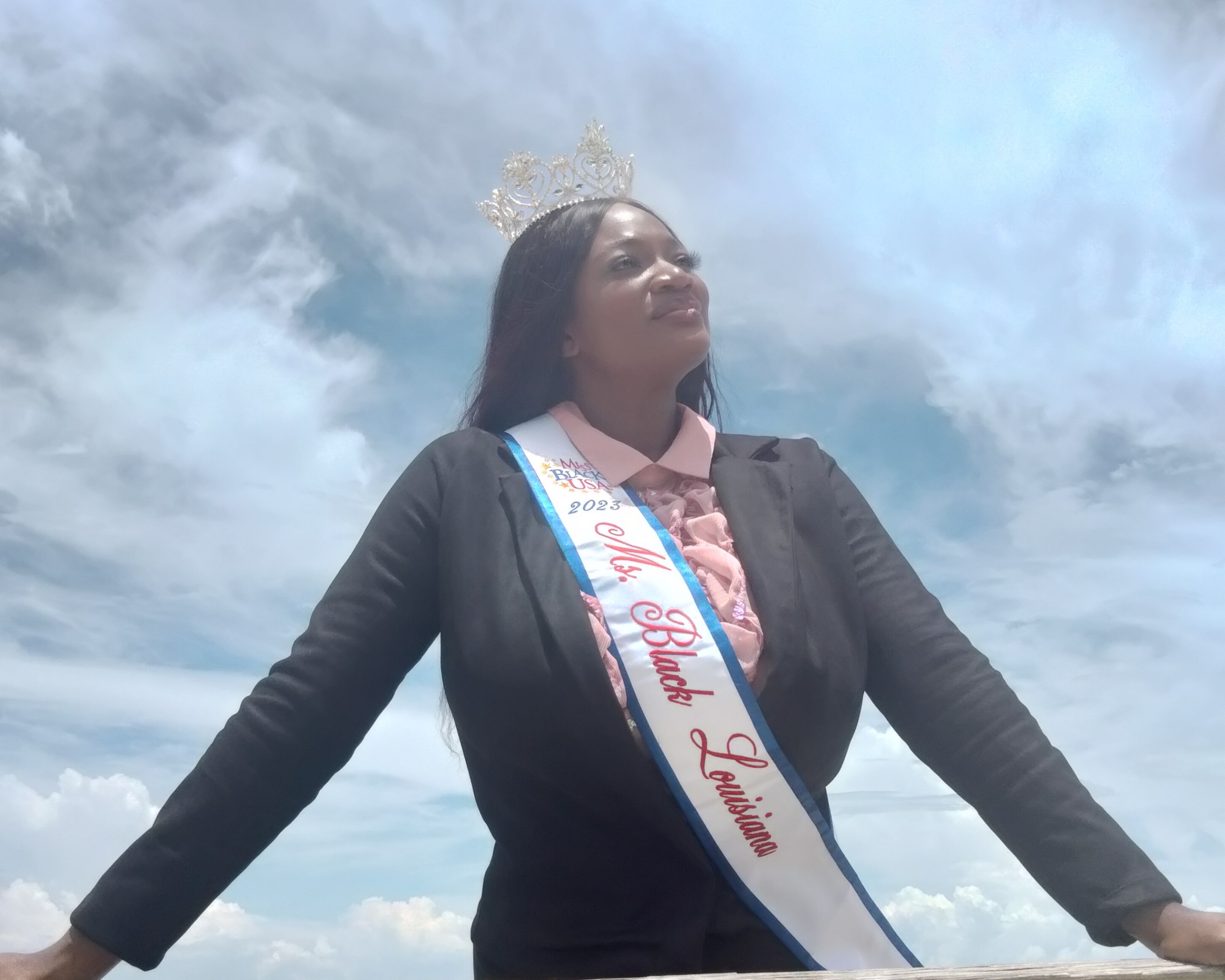 My platform will include my devotion to empowering women and sisterhood, encouraging youth, and meeting as many people as I can in this great state. My pledge is 3-fold:
1) To bring my message to women through speaking, engaging with, and volunteering for organizations that share the same focus.
2) To read to as many of our young people as possible to encourage literacy and promote its importance. To provide outlets and opportunities for older youth through community events such as Courtney P's annual haunted house, constructed and produced by our community's young people.
3) To travel the state as a speaker, host, guest, or featured as titleholder to promote our similarities and learn our differences, then act on opportunities.
To follow my journey or help during my reign please visit my website at www.mscourtneyp.com and follow me @courtneyponair.
Thank you for your support……..Laissez les bon temps rouler!