New Orleans, LA – [Date] – NOLA MusiCon 2023 is proud to announce that legendary hip-hop icon Doug E. Fresh will be the spotlight speaker at this year's event. NOLA MusiCon will take place from October 24th to 27th at the Royal Sonesta Hotel in the heart of the French Quarter.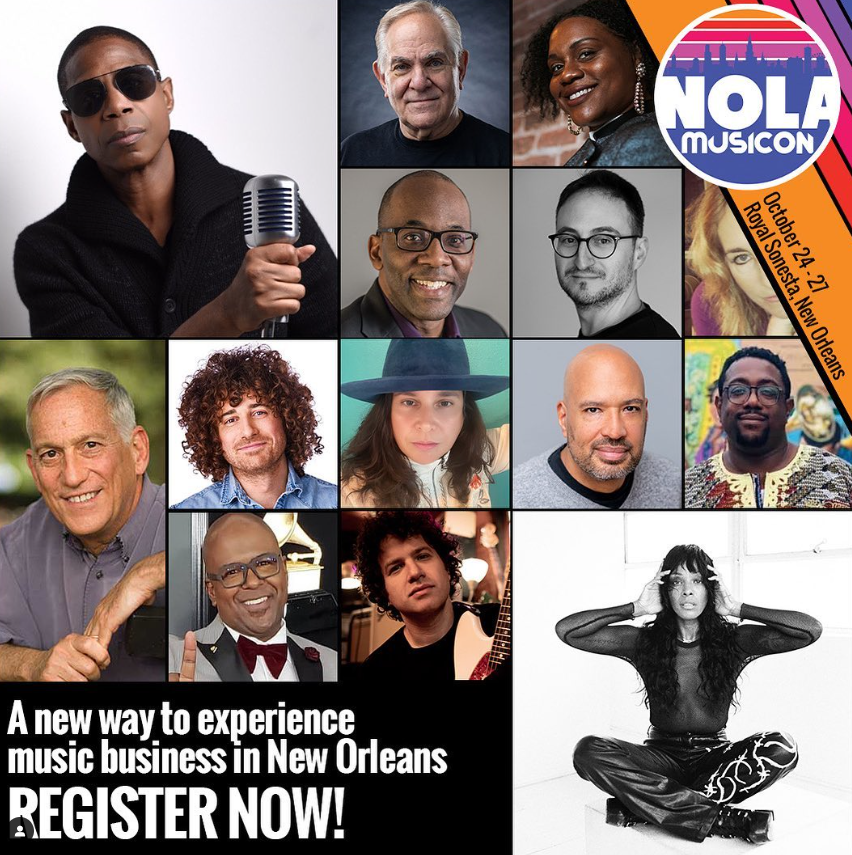 Doug E. Fresh, known worldwide as the "Human Beatbox" and a pioneer in hip-hop, will share his invaluable insights and wisdom with aspiring artists and music industry professionals attending NOLA MusiCon. His decades of experience and unparalleled contributions to the music industry make him a beacon of inspiration for those looking to make their mark in the world of music.
NOLA MusiCon 2023 promises four days of immersive experiences, including informative panels, inspirational interviews, interactive demos, workshops, live performances, and networking opportunities. Attendees will have the unique chance to learn from Doug E. Fresh and other music industry luminaries on a variety of topics, from music creation and production to navigating the modern music landscape.
Executive Producer Melissa O'Brien expressed her excitement about Doug E. Fresh's involvement, stating, "Our mission for NOLA MusiCon is to empower artists and music professionals with knowledge, and having a legendary figure like Doug E. Fresh as our spotlight speaker aligns perfectly with that mission. We believe that his presence will be a source of great inspiration for our attendees."
NOLA MusiCon is proud to be part of New Orleans Music Month, an initiative celebrating the city's rich musical heritage throughout October. This event is made possible through partnerships with New Orleans & Company, Greater New Orleans, Inc, and Louisiana Entertainment, who share the vision of building a thriving music business community in the birthplace of American music.
Media partners for NOLA MusiCon include Fusicology, The Bloom Effect, Tunetrax, and FestForums, all of whom have extensive networks serving the music community.
In addition to its commitment to the music industry, NOLA MusiCon is honored to work with Son of a Saint as the official Community Partner, contributing to this noble cause and providing unique programming opportunities for Son of a Saint mentees.
Early Bird registration for NOLA MusiCon 2023 is available until July 16, 2023, at just $249. Don't miss this opportunity to be part of an unforgettable experience that combines music education, inspiration, and the chance to hear from a true hip-hop legend, Doug E. Fresh.
For more information about NOLA MusiCon 2023 and to register, please visit https://www.nolamusicon.com/ for a free ticket use promo code NEWTRAL23.