This beat don't owe me nothing! Were back, with our second interview with Bounce Producer Jay Diggy. Were digging into the the release of his new album "March Madness." The album is in collaboration with Flip Set Fred, who is also a well-known bounce Producer from New Orleans. Having worked together for almost a decade, you can pretty much call this FlipDiggy duo the "dream team". The album features a variety of bounce artists, some who are on the rise in the city as we speak.
Check out our interview with Jay Diggy below, where he speaks on a variety of topics ranging from his inspiration for March Madness, his upcoming goals as a Producer, and his outlook on the entirety of bounce music.
NG: What went into the artist selection of those featured on March Madness?
Jay Diggy: It's mostly in-house artists that I typically work with. I find that consecutively working with the same group of artists helps out both the Producer and the artist. And that's in terms of both promotion and building a relationship.
NG: What went into the track selection? I noticed that you chose Mustard's "Ballin", featuring Roddy Ricch for the "2020 Mega Mix" where he mentions wanting a "voodoo girl". With voodoo being a huge part of New Orleans culture, I was curious as to if you specifically chose that track for that reason.
Jay Diggy: Honestly, no. "Ballin" was just a good selection to match up with a bounce track. But now that you mention the connection, I bet people are gonna feel that track more.
NG: How long have you and Flip Set Fred been producing music together?
Jay Diggy: Probably about eight years, and as an individual Producer, I've been in the bounce game for about twelve years.
NG: Snoop BTW has a track on March Madness entitled "Beef", and it immediately caught my ear. I recognized the sampling of Messy Mya's "Getcha, Getcha". It's always been one of most favorite bounce tracks, which makes me wonder why you chose to sample it.
NG: Did COVID-19 have an effect on when you and Flip Set Fred dropped March Madness?
Jay Diggy: Yeah, it did. We had to delay it once we realized how serious the virus was becoming. You know, at first me and Fred were just creating the album with plenty of time like we always do, but then they shut the city down. And we were like "Damn, this is really serious." So that prevented us from going back to the studio to finish it. We had to end up pushing back the release a few times.
NG: Although you have a plethora of albums you've produced under your belt, I want to know what March Madness means to you.
Jay Diggy: I actually dropped another album with Westbank Shakie back to back with March Madness entitled "Da Creator & Da Dominator". I mention that because it somewhat represents a new start for me. With a lot of my previous albums, I've always cleaned the album up.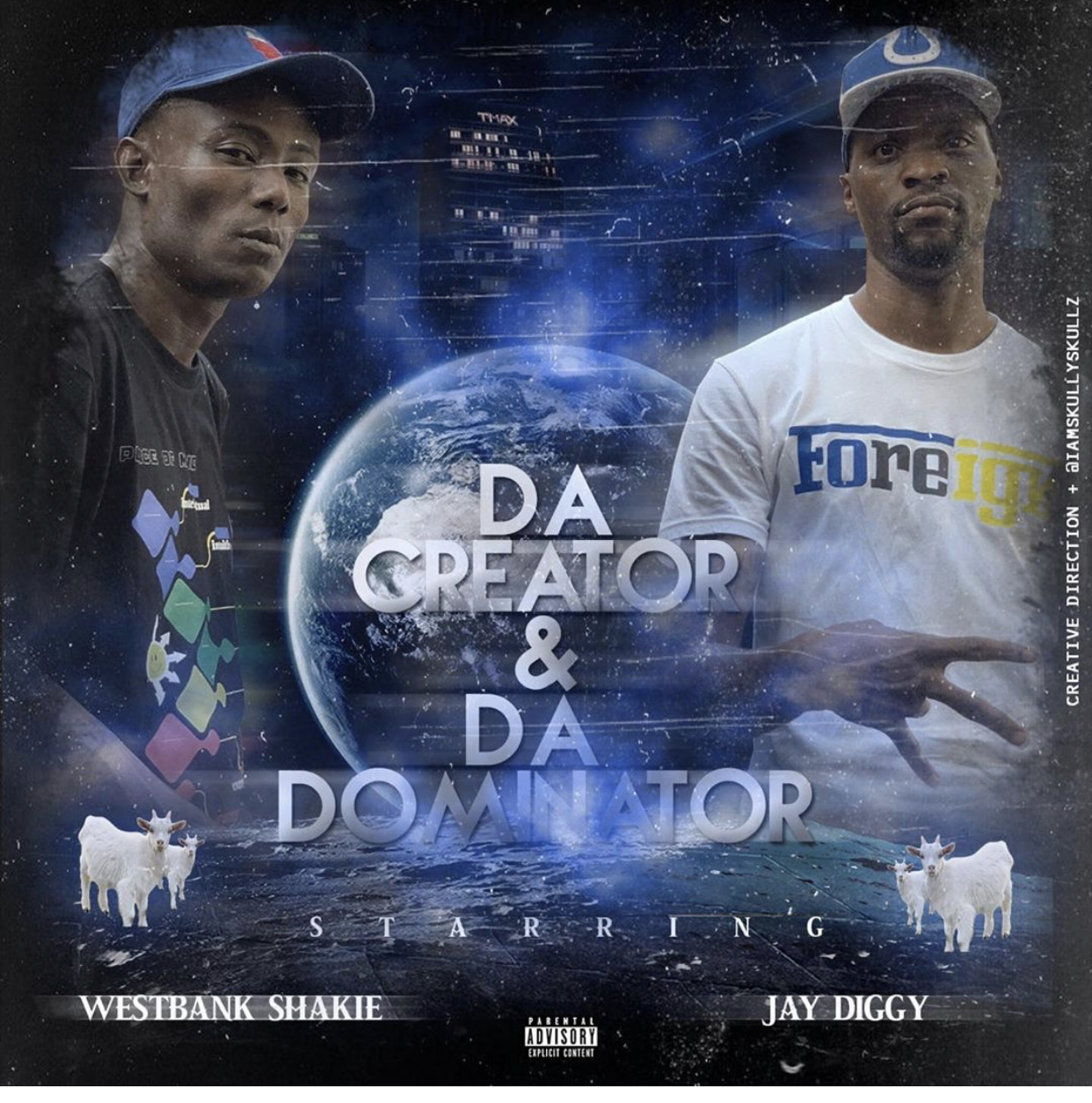 With "March Madness" and "Da Creator & Da Dominator", I was looking for a fresh way to bring back the raw vibe bounce music has. The other albums had meaning to them, but with these new albums, were just taking it straight to the point with the rawness of the music.

Jay Diggy
If you noticed, March Madness has "beat" tracks on it, which is unlike any of the previous ones. And the beats go hard.
NG: Having already answered this question with my previous one, I took particular notice in the "beat" tracks that you incorporated. For instance, every other track is entitled as a beat track, and I just know that's something new coming from you.
Jay Diggy: Well now that I am taking more of a raw approach to the entire album, I wanted to space each track out more. All that street shit slows it down, if that makes sense. Once I had started listening to the album without the beat tracks, it just sounded like straight bounce. So when I added them, the vibe was better overall, like you could play it straight n the club. It gave it more of a DJ feel. At the end of the day, I still got to keep the rawness of bounce front and center. Additionally, incorporating those tracks is gonna bring me a wider audience.
As a Producer, I don't think people understand yet. Specifically, other Producers.

Jay Diggy
Sometimes another Producer will come to the studio when I'm making music, and they'll try to tell me how to make my music. Eventually that started to show me that rather than just a Producer, I'm a true Producer. It made me realize that I've grown. Because when someone tries to tell me how to "do me", it's an insult.
I'm making bounce music for a reason. I'm doing me, and when they try to change who I am through my creations, they're telling me how to do "them".

Jay Diggy
Back when I first starting making music, I would fight back at them, but now, I just sit back and listen, as if I'm going to take their advice. But, you I'm not. I gradually just learned that. Now if it's something that they really want and keep pushing for, then I'll adjust the track to their liking, but I will always create from within me.
NG: What's your favorite track from March Madness?
Jay Diggy: My favorite track is probably "2020 Mega Mix".
NG: Are there any specific new and upcoming bounce artists that you have your eye on, or want to work with?
Jay Diggy: A chick named O.K. from Kenner. She's "built from the bottom", which is why I've been keeping my eye on her. I told her, "pretty much how Wayne did for Nicki, is what I'm looking for with us," and she's really adapting to that idea. It's becoming her identity, and that boosts my pride, like "damn, I can really do this".
NG: Now that you've released March Madness and Da Creator & Da Dominator, what are you currently working on?
Jay Diggy: Everything I am working on now is for my next album, "The Shady Bunch". As of right now, I am still looking for some more bounce artists to be featured on it. I want to really step it up with the visuals for this album. And this album is going to represent a change in my style going forward. Onward, all of my albums are going to include videos, and give more of a feel of a real album, rather than a mixtape. My projects will take longer, but they'll be more impressive. I'm thinking industry.
Sounds like Jay Diggy has been putting in work, and it's showing. With the latest release of "March Madness" and "Da Creator & Da Dominator", he's already back to work prepping for the release of his next album. Whether you're looking to hear some new age bounce, or wanting to explore that real, raw old school bounce, Jay Diggy is the one to do it for you. You can find his music on Spotify as well as Dat Piff. Be sure to keep up with his steady work flow by following him on social media, here.