It's a celebration and She Loves is going all out for their 3rd Annual Brunch this year!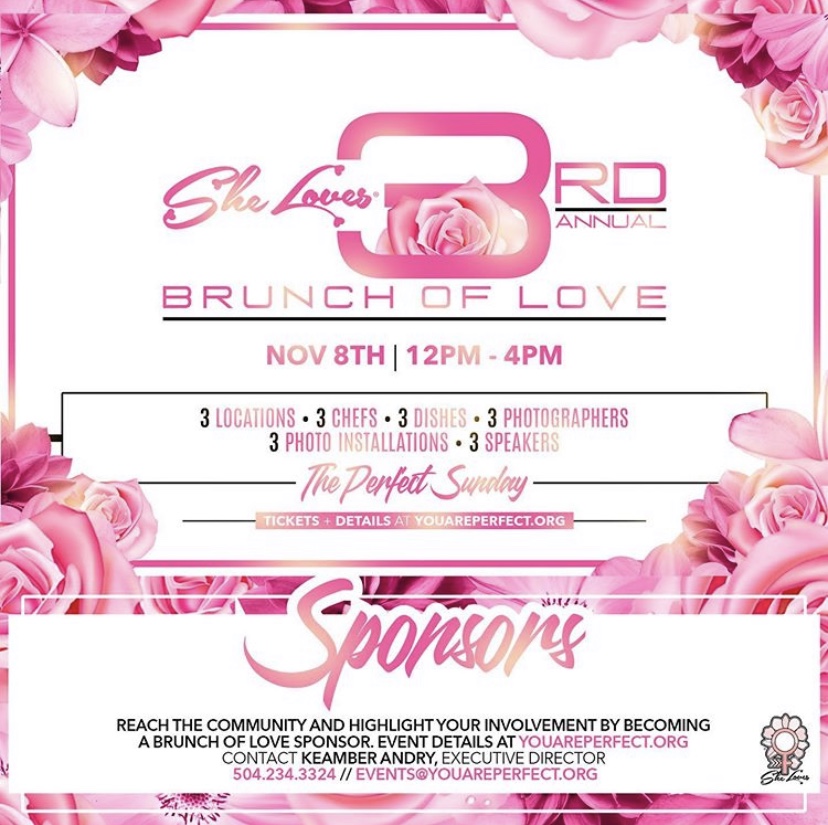 Three Years Ago Keamber Andry created The Brunch of Love. The objective of this yearly non-profit is to educate participants on the organization and inform them on how to get involved with She Loves – an empowerment group that teaches young girls how to design a life they love. This year's brunch is extravagant, to say the least. The multi-location brunch will take place on Nov 8th from 12 PM-4 PM at Culture Park Nola, New Orleans Art Bar, and Bookoo Event and Studio Space. Attendees will have access to 3 tasteful meals, and 3 photo installments.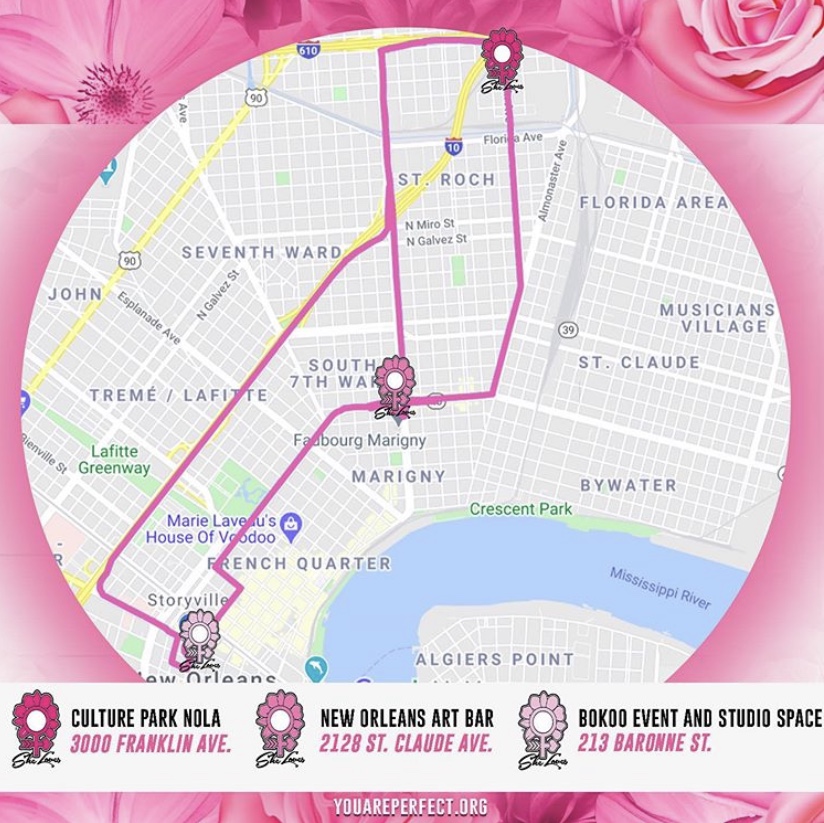 The ticket prices vary depending on the guest's preferred experience. She Loves is offering a virtual experience ticket option this year for those who can't physically attend the brunch. The virtual experience entails an online link to virtual speakers and a She Loves goody bag. The organization is also offering sponsorship packages that consist of an E-Newsletter highlight, Website and Social Media acknowledgments, A brand print on event material, and Other benefits. Sponsorship packages are starting at $500.
What other way to spend your Sunday than at The Brunch of Love? This is one Brunch you can't hesitate on. Purchase your tickets today at youareperfect.org