Jermaine Bridges created Paw Paw's Hot Sauce. This idea stemmed from a visit to Bridges grandpa, Leron Bridges garden. Bridges learned how to produce his own fruit such as tomatos, greens, and peppers.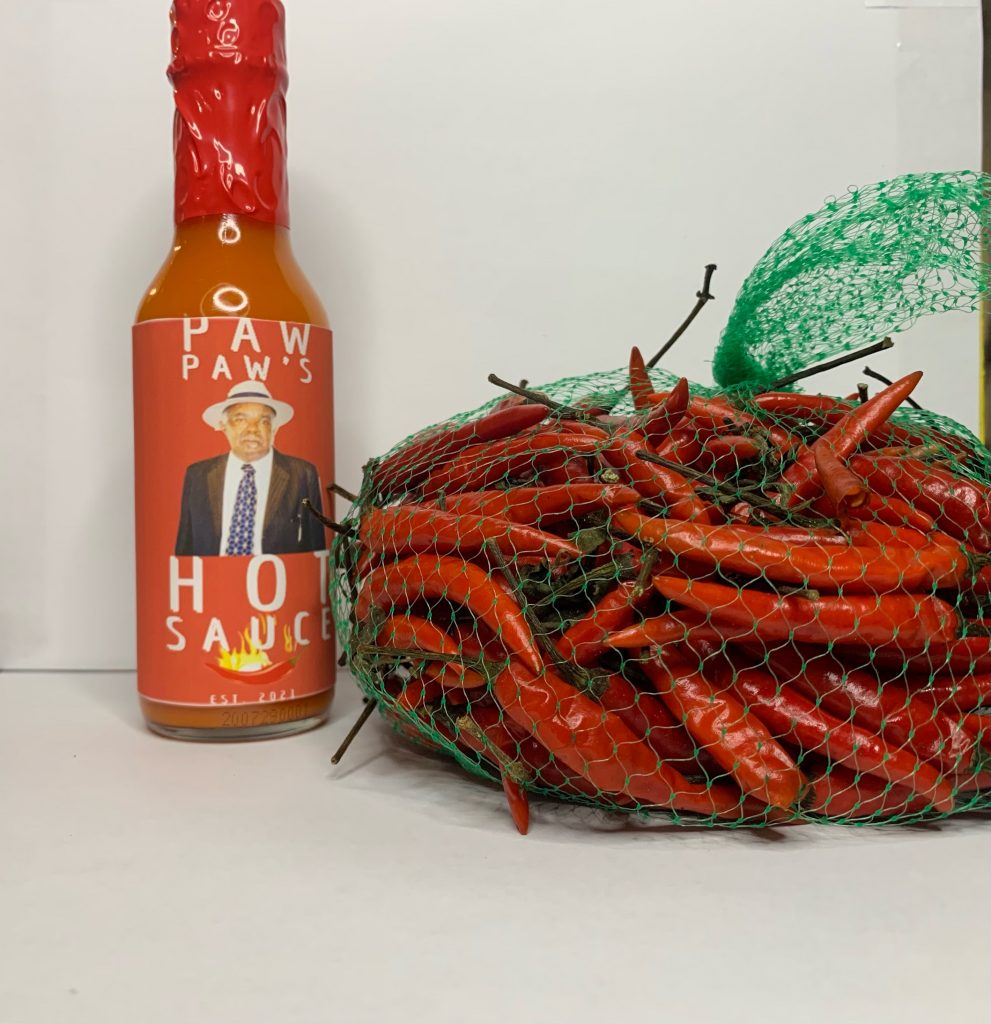 He decided to create a hot sauce during the pandemic after his daughter suggested that they start a new business venture. Bridges and his wife, Addrianne Bridges invented Paw Paw's Hot Sauce. The bottle's logo is red and designed with a picture of Bridges grandpa. The hot sauce consists of a special blend of peppers , garlic, salt, and vinegar. This sauce can be used on any and every meal and is only being sold for $5.
Visit the website pawpawshotsauce.com to purchase yours today! Paw Paw's Hot Sauce, Great Taste With a Kick!