Juneteenth holds immense historical significance, representing a significant step towards equality and freedom for all individuals.
Juan LaFonta, a passionate advocate for justice and equality, has organized this community-centered celebration to honor this milestone and foster unity within the community. Juan LaFonta's Juneteenth Celebration invites the public to join in an evening of reflection, togetherness, and merriment. The first 100 attendees will have the opportunity to enjoy complimentary food and drinks as a token of appreciation for their support and presence at this historic event.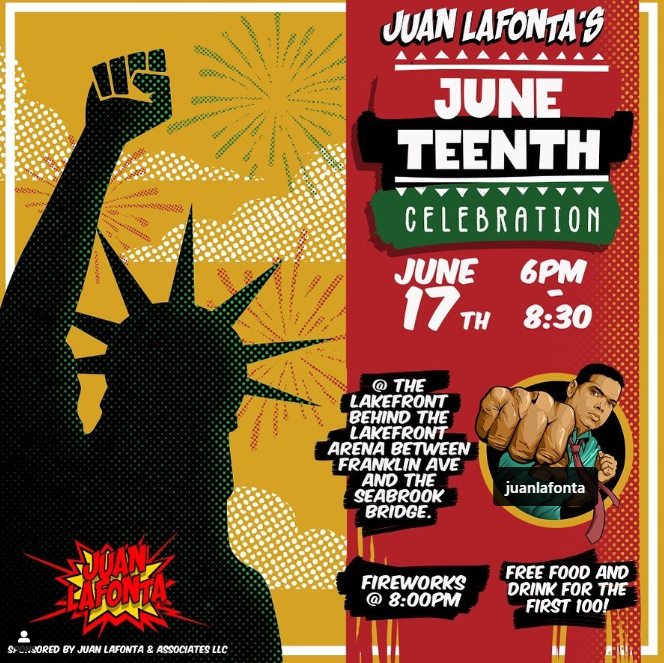 Guests will gather at the beautiful lakefront behind the Lakefront Arena, where they will be immersed in a vibrant atmosphere filled with live music, engaging activities, and meaningful conversations. Esteemed speakers, talented artists, and influential community leaders will share their experiences and insights, encouraging dialogue on the significance of Juneteenth and its continued relevance in contemporary society.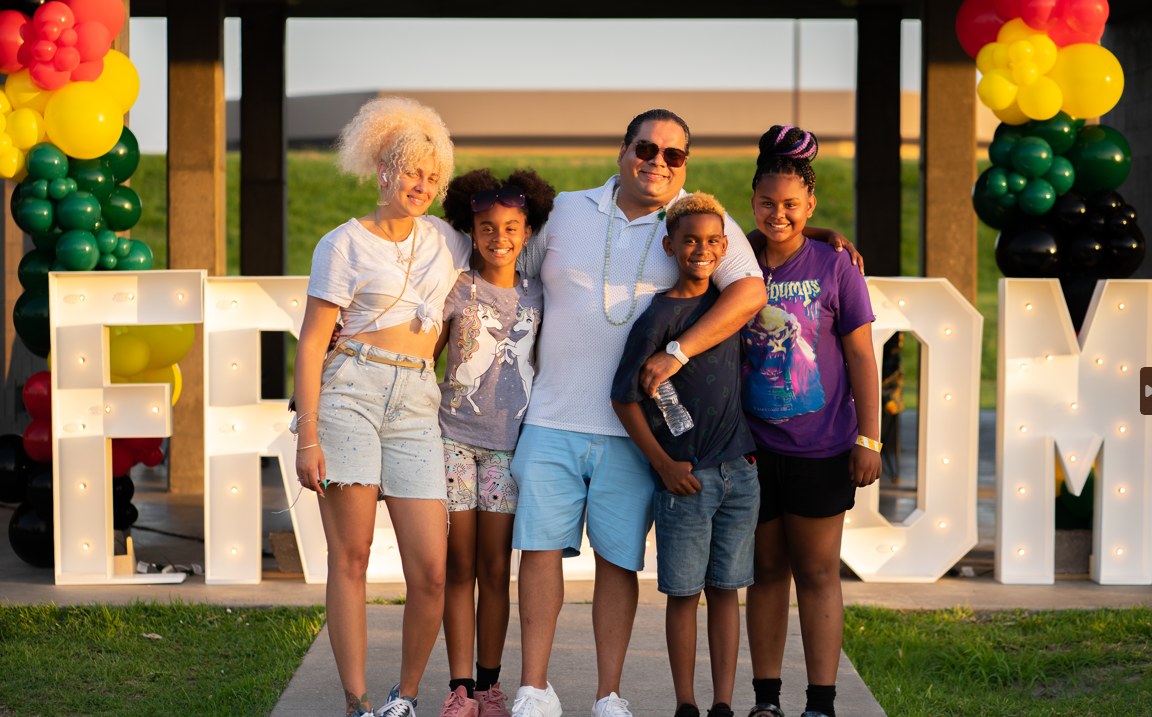 "Juneteenth is a moment for us to remember our history, celebrate progress, and inspire future generations," expressed Juan LaFonta, the visionary behind this Juneteenth Celebration. "I am honored to host this event and provide a platform for our community to come together, reflect on our journey, and unite in pursuit of equality and justice."
Juan LaFonta invites everyone to attend and partake in this unforgettable celebration. The Juneteenth Celebration promises to be an inclusive and family-friendly occasion, where individuals from all walks of life can join in the festivities, appreciate the richness of diversity, and strengthen the bonds within the community.