Everything we Know about Lil Wayne's new project "Funeral"

Dating all the way back to the year 2016, Lil Wayne fans have been on the look out for any, and all news of an album titled "Funeral". He first announced said project during a Lil Wayne album drought, while he was in a legal battle with his former label Cash Money Records. On "The Nine Club", a podcast show featuring skaters, Weezy told his fans watching "Make sure they know that Funeral is coming soon… Get Y'all roses ready". That statement is all it took to get his Wayniac fan base up and talking about the upcoming album.

"Grateful" a Lil Wayne and Gudda Gudda assisted song, that was released earlier that same year, was then rumored to be a single for the "Funeral" album. Giving fans an idea of what kind of sound we might expect to hear on it.
That being the last time fans had heard any news of the album for close to 3 years. Originally slated to be released before the "Tha Carter V", it now seems to be the album to follow up the last Carter. April 30, 2019 Weezy posted an image of a casket emoji in his Instagram story, leaving many fans to speculate about the fate of his awaited "Funeral album".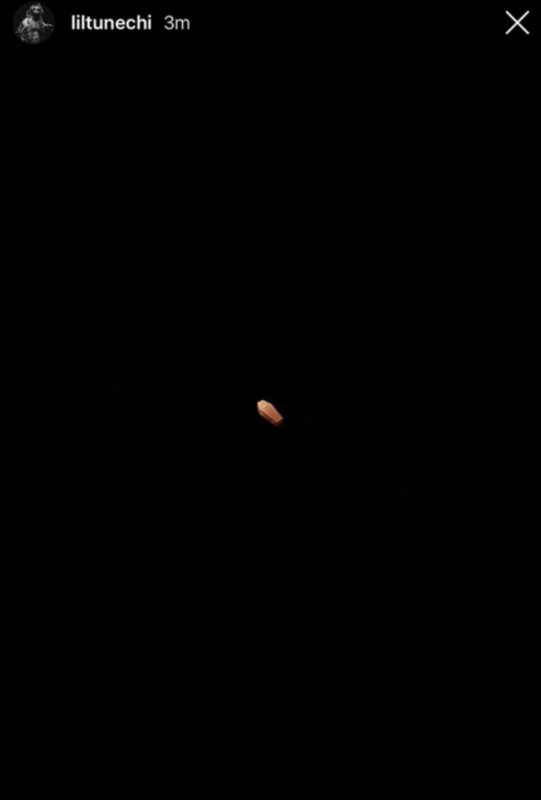 In more recent Lil Wayne Interviews he has let it be known that he's recording music non stop for the album, working with some artist such as Big Sean and Lil Baby. Producers he has been working with for "Funeral" are some of the usual suspects, Rio, Academics, Monsta Beatz, and London on the track.

Tunechi called in to do his yearly radio interview with Wild Wayne the week before his "Lil Weezyana Fest" concert in New Orleans. He was asked about a possibility of a "Carter 6", while saying he wouldn't count it out, but Funeral is next and should release at the end of the year. Saying "You know how I work, my album's always done. It just takes Mack to come in there and rack up a couple songs and name em". With this being the most recent update we've received about the album, the only question left for fans is how soon is "coming Soon"? As I'm sure all true Lil Wayne fans can't wait for some new dope music from the Young Money boss.