Hollygrove Artist Dcomcustomized to step back into the rap game with his upcoming EP "MiddleseatEP"
DCOM – DEMONSTRATING COHESIVENESS ON MASSES
17th ward, Hollygrove, New Orleans, LA. That's exactly where New Orleans rapper Dcomcustomized comes from. Like most artists, your home town is the ultimate representation of yourself and likely what you stand for. Lately in New Orleans, the music scene has been struggling with working together. Although we strive to pride ourselves on New Orleans vs. Everybody, we end up back at New Orleans vs. Orleans. But, with rain comes sunshine. In this instance, Dcomcustomized is coming through shining with optimism.
With a humble heart, will to succeed, and good music, I await DCom's continuous come-up in the New Orleans rap scene. Check out our interview below:
NG: Tell me a little bit about yourself. Name, age, where you're from.
DCOM: My name is DComCustomized. I'm 24, I am from Hollygrove, New Orleans. I have a passion for art and music, which is the best way I am able to express myself. I have a passion for skateboarding and BMX, and also know how to play a couple instruments. Before, I used to March in the band.
NG: How long have you been doing music?
DCOM: I've been doing music since before Katrina but I've only taken it seriously as an artist for about 8 years now. During that time period, I took a big break to get my finances in order and take care of life needs.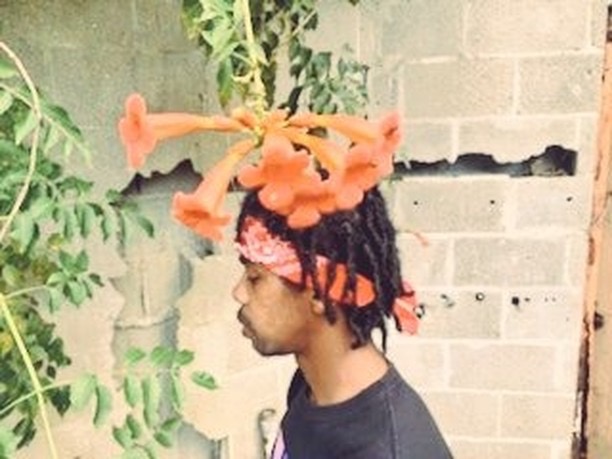 NG: Dcomustomized… Is that what you go by? What's behind your name as an artist?
DCOM: Dcomcustomized is what I go by. It stands for Demonstrating Cohesiveness On Masses.

DComCustomized
As a person and artist, I'm really into things like spiritually, aligning yourself properly and being aware of how to interact with nature. I'm from Uptown in New Orleans, so my style of music is different. And because of that, I tend to get all types of comparisons of my music.
Through my music I have an ultimate goal, which is to unite people from all corners…both with walk and with talk. It's a serious goal of mine to change the low income areas around the city and give those people within a great reason to wake up in the morning and get through the day.
NG: How would you describe your music? Especially to someone who has never listened to you before.
DCOM: My music is hard to explain. I'd have to say that I'm more of conscious rapper but if I find myself standing next to another artist, I find that they get Intimated. Therefore, I try to stay away from the term "intimidated" but at the end of the day, it's the best comparison I can come up.
I feel as if I'm an artist that surprises one with whatever they hear. I put out my music in an art form, and I don't slack when it comes to the compassion heard within my tracks.
If we're talking about someone that's never heard my music, just imagine a conscious rapper with swag that knows what's good. And, no disrespect, ha.

DComCustomized
NG: What was your latest release (could be a single, EP, album)?
DCOM: My latest release was a Single for my upcoming EP "MiddleseatEP". One of my favorite songs from the EP titled "Heat" represents how I'm able to express how my writing process is, and how hard I've worked to get to this point of growing as an artist. This upcoming EP will be my first original body of work as a solo artist.
My style is different and with this EP, I wanted to express that. I'm really just here to give my supporters what they want after I took a long break, and had nothing to show. I love every person who still supports me, and that's me being 100 with it.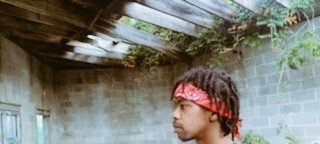 NG: Is there anything you're currently working on music wise?
DCOM: Yes, there is always a plan. Before the end of 2019, I plan on dropping two projects in conjunction with my upcoming EP "MiddleSeatEP" and upcoming mixtape "Love Wasn't In The Conversation"
NG: What's the best thing you've ever dropped, to you, in your opinion?
DCOM: It's hard to say what I favor most that I've dropped because I like all my music. But, I will say, I remixed Curren$y's 'Showroom' and got a lot of positive feedback from it. So I guess I'll say I admire my remix of Curren$y's track.
At the end of the day, I feel like my most favored project is nothing compared to what I have planned next.
NG: What are your future goals and what do you want for yourself as an artist going forward?
DCOM: Future goals for myself are making sure that all of my homies are in their best vibes, have a big house and any car in they drive way. I also have interest in fixing our climate so that we can avoid natural disasters in the future, like wildfires.
It's crazy to me, as I read these questions, I can't help but think about the fact that Africa and the Amazon Forest just is burning. It hurts to wake up and realize that people live to profit off of pain and destruction they live their lives around.
NG: Where can people listen to your music and/or find out more about you?
DCOM: You can google me, or use any search engine, really. Search: Dcomcustomized (all one word). Then, all of my music will pop up. Also be sure to follow me on my new instagram @dcomcustomizedd