Rap Group? Out of New Orleans? We must be taking it back to the '99 to the '2000…As an avid follower of the New Orleans rap and hip hop scene, I can't think of the last rap group to take off in the city, yet exist. When I was approached about TMB Reloaded, I was ready to hear what these guys were about and what they have to bring.
Four brothers strong, TMB Reloaded is a made up of four artists and close childhood friends by the names of Kane, Simba, Shaddy, and SnupeGoCrazy. All from Tupelo Street in the lower 9th ward, these four grew up together and have been making music together since they were young.
Having all started as individual artists, they just recently made the decision in beginning of 2019 to become a collective group of artists, coined TMB Reloaded. "We have each others back and are able to critique one another without it getting hostile," they said. In a cut throat city like the Big Easy, success may come easy to these young rappers, who from the sound of it can take constructive criticism when it comes to their music.
Although missing Snupe in the interview, check out my interview with the rest of the group below, peep them out, and keep your eyes on this group in the near future.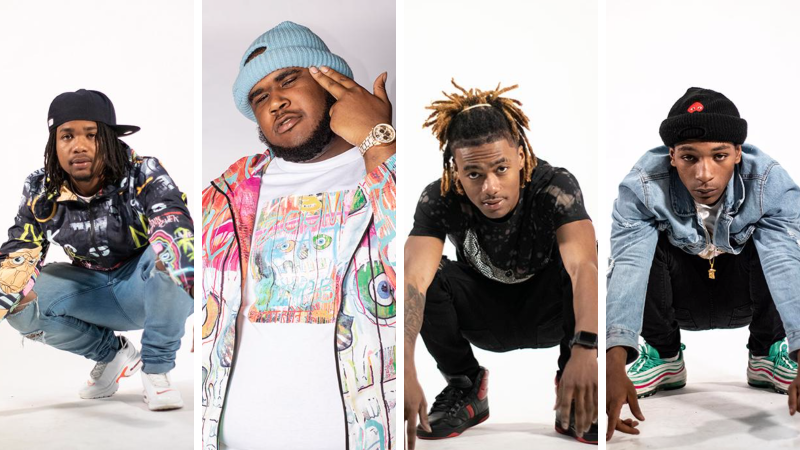 NG: How old are you guys?
TMB: Kane, 21 / Shaddy, 20 /SnupeGoCrazy: 20 / Simba, 18
NG: Are yall from New Orleans?
TMB: Yepp…. we all from Tupelo Street, in the lower 9th ward of New Orleans.
NG: How long have you guys been doing music together, as a collective?
TMB: Well we just started doing music as a group, but you know, when we would go to the studio, it would always be together. So when we got into the booth, we just got the idea to start doing music together as one group.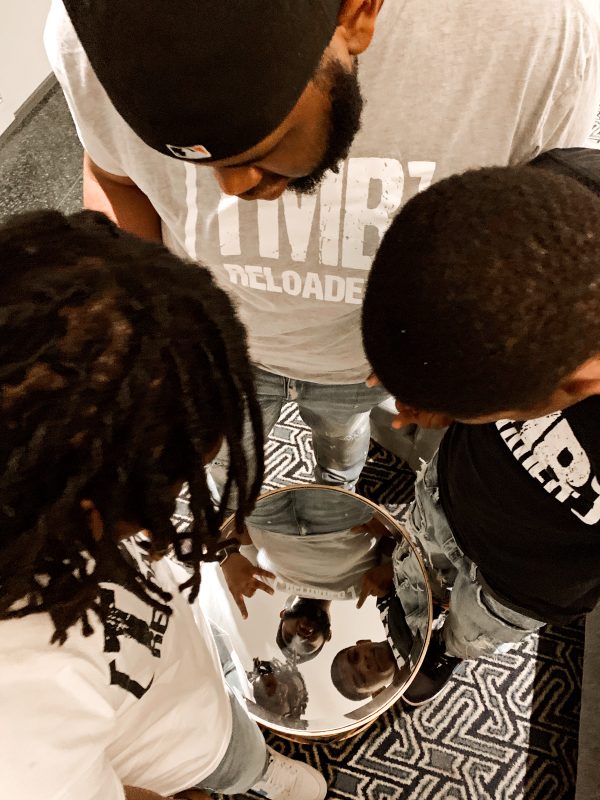 NG: How did you guys come up on the idea of forming a rap group? Has making music as a group worked so far?
We can all do our own thing, but people aren't going to expect us, or didn't expect us, to come out with music as a group together. So when we did, it caught a roll. We're all always going to be able to do our own thing as individual artists, but as friends, we gonna give it a shot as TMB.
So far it's been working for us. I mean, at the end of the day were brothers, so we don't have a problem telling one another, especially in the studio, "yo you trippin on this track," or whatever it might be. We're all okay with hearing that from one another. And that goes for whether we're in the booth, or any time and place. None of us got a problem with 'going to the back' when it's time to let another one of us shine. If it happens to get hostile, we always gonna be able to just go back home, smoke it out, and hash it out.
NG: How long have yall been rapping together?
TMB: We probably started doing music together around the end of March, 2019. So everything we been doing as TMB, we haven't been doing for that long.
NG: What have yall dropped so far? Singles, an EP?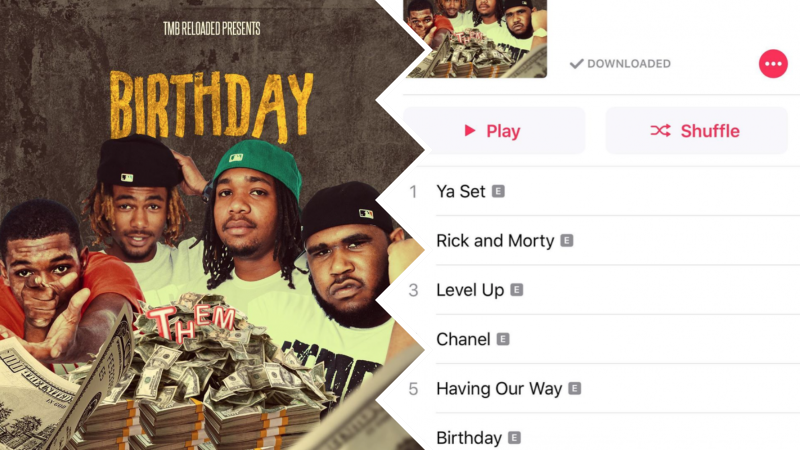 TMB: We've been dropping singles since we came together as a group but we recently dropped a brand new EP entitled "Birthday". It's 6 tracks strong, available on all streaming platforms and is our latest EP to be released as TMB Reloaded. We're aiming to drop our next EP hopefully in the fall of 2019.
We have a lot of music though, and we sit on a lot of music, so you never know when we just gonna drop something on the fly.

TMB Reloaded
NG: TMB..What's that mean?
TMB: For us, it's really all about content. We feel like the music that we make is music that's going to be around for a long time. Take it five years down the line, and you put that old TMB track back on, you gonna find yourself still feelin' it and dancing.
TMB: TOO MUCH BREAD Reloaded. But…it's universal, and interchangeable. We could end up going with 'TOO MUCH BOSS' one day, they said, ha.
NG: What's the content of your music like? As in, where does your inspriation in terms of what you rap about come from? Can we expect to hear about the everyday New Orleans grind? (And this could even be in terms of you all individually as artists).
TMB: We aim for longevity. We study music. We feel like it's beneficial that we're all individual artists too, because we all got different styles. Shaddy… he's always going to master the hook and the chorus. Kane… he's the lyricist. You can always count on him to bring the flow. Simba… he brings the energy. And Snupe…he brings our music outside the box. He allows us to be free, but still stay safe.
We all got our different music styles, but we always going to do it big.

TMB Reloaded
NG: Going forward, do you guys plan on building as TMB, or more as individual artists?
TMB: We've always had a pretty good following from our friends. But, we just want to keep working on becoming more stable as a group of artists, and then we're gonna go harder and harder.
To reiterate how exciting and refreshing it is to hear of a new rap group coming out of New Orleans, I am hyped to see what this group brings both musically and aesthetically. Everyday the music scene (everywhere) gets more and more cut throat. It's without a doubt that the rap game comes with a grind, and as it should. But, sometimes it's important to take a step back and think about how you represent yourself as an artist. It's my hope that, with hard work, this group can grind, shine, and find themselves at the top of the New Orleans rap game…all while working together as a group, and as brothers.
Check out their website, here, where you can purchase TMB Reloaded merchandise, as well as check out the individual bios of TMB Kane, Shaddy, Snupe and Simba. Also, be sure to stay the most up to date by giving them a follow on Instagram @tmbreloaded.