You may have seen his wardrobe around the city, but do you know the background story behind his brand? (5 min read)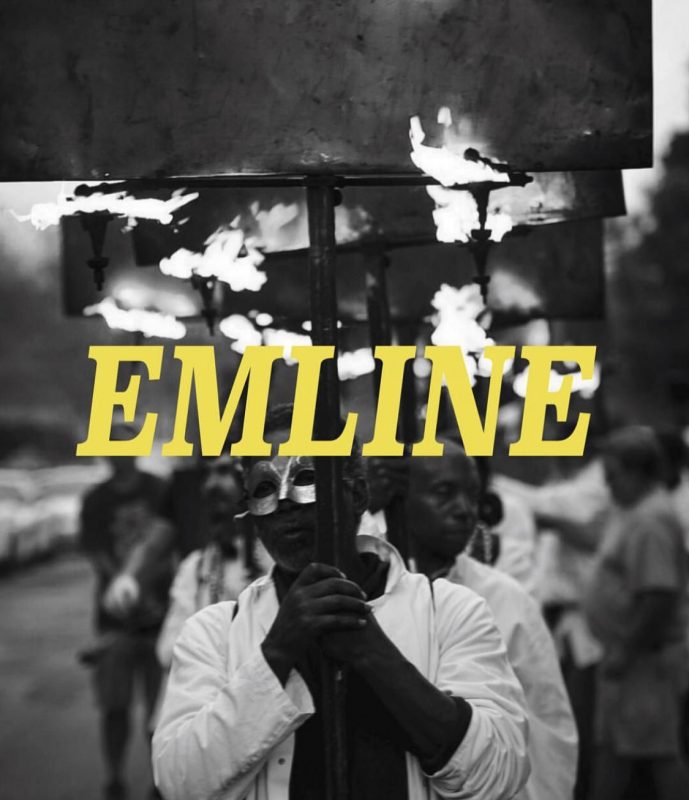 According to industry analysts, fashion is a $1.2 trillion global industry, with more than $250 billion spent annually in the united states.
Since 2014, "Emline" – a fashion and clothing lifestyle created by local designer James Mayes – brings a unique and innovative way to wear fashionable clothing while supporting a sustainable brand.
AllTheRavee: How did you get your start in the fashion and design industry?
So I'll tell you what it all stem from. In all truth it stem from a haircut back in 2013. I got a flat top from my home boy Reice at Durio's House of Style. The cut was so fire to me, I was feeling myself and from that I said "I need to take this fashion shxt serious". I been into fashion my whole life but never thought of it as a career until that day honestly.
From that moment Mayes sought out the fashion industry! He contacted a colleague, Kendall Ferrand, who was into the fashion at the time and asked him for advice on the best routes in becoming a fashion stylist.
"His reply was 'let's link up tomorrow and talk about it' if I remember clearly. Once we linked he put me on to personal shopping which is slightly different from styling. More so, keeping people updated on the latest releases of all brands and getting a commission fee from whatever they purchase through you. At this time it wasn't easy to acquire Christian Louboutin, Balenciaga or the hottest Givenchy. I did this from 2013-2015 for some professional athletes."
His impact in the industry increased, which lead a friend to instill in him some words that'll change his brand forever.
"So somewhere around early 2014, my homeboy Charles Camouche call me out the blue and says, 'Bro I think you should create a clothing line, I could help you out' I said man I think I rather wait til I get my name up (more credentials). From that day it never left my mind. At this time I was into fashion hard, everything from designer to street wear to fast fashion."
In 2014, Mayes started working on the brand and initially came up with "M|Line". Hence his last name Mayes and putting emphasis on the M.
However, as he put more thought into it, he decided to change the spelling so that the brand would be more appealing to the masses. Mayes switched the brand name to Emline.
"I took the M pronounced it out and put it together with the line and now we have Emline. I felt like spelling it out I could reach a bigger audience. Sort of like Ralph Lauren, which before Emline, was my favorite brand simply because they structured a umbrella to sell to every market, every race and every age. 'You rather be a trend or you rather be Ralph Lauren.'"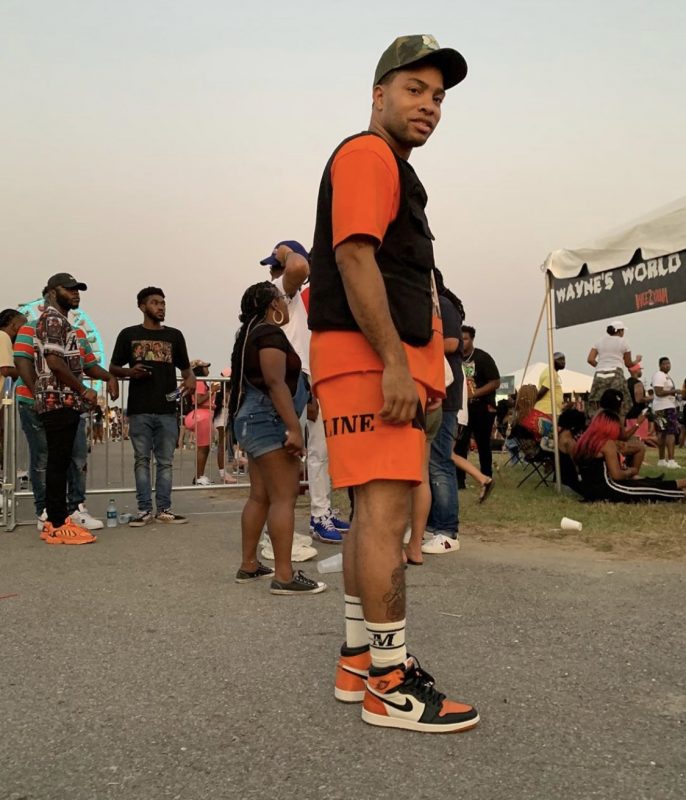 AllTheRavee: What kind of culture exist in your organization?
"From the start I wanted to give meaning and value to the brand. Being from New Orleans I would say we are probably one of the most if not the most cultural city in the world. So I wanted to make that apart my brand.
Starting out, my designs had a lot of New Orleans images. Now I still use that same concept but present them in a more broader form that may appeal to not only New Orleanians.
I will always structure events around the brand because that's who we are as New Orleanians. We party, enjoy and have fun through the good and the bad, so that part of it will never change."
AllTheRavee: You recently had a 2 year anniversary, how are you able to keep the momentum in your brand flowing?
"I think that keeping the momentum for me is simply staying fresh with the ideas and creativity. Always trying to outdo yourself with each obstacle. When you do that it always keep people like "wow" how did you do that or what made you think of that."
"I've been blessed to be able to be as creative as I know I am. I feel like a visionary because most things I do come out exactly how I seen it in my head. So to me it's just simply staying creative and trying to reach a higher level each time around. Staying resilient. Everything won't be the best but what will you do to about it if it isn't. I'm trying to produce as close as I can to the big brands with the small budget that I have so that I can keep the momentum going."
From 2014 to now, Mayes's Emline brand continues to flourish as he prides himself on creating a personal connection with clients. "Once a customer makes a purchase I either ship it out or personally meet whomever it may be if it's a local purchase. Which can seem like a lot at times but until Emline gets more national I'm comfortable with doing such."
AllTheRavee: Give us a brief run down of your day to day work.
"At times when I don't have much inventory, I work on my design side of things more. Most times I design through the hours of 9pm-5am, I think I'm moving around and trying to get other things outside of designing during normal business hours which lead me to work more on the design side at night. Sometimes throughout the day I get ideas that I think are really dope and I would be anxious to get to my computer so as I can start working.
Most of my manufacturing is done in California so I travel there maybe once a month to work on things, while I'm back home. When I go there I'm searching for new fabrics, trying to gain new resources, learn newer ways of creating and work on my production or samples. Being hands on with fabrics makes the process better for me because I can actually feel what it is I am trying to create and know the quality.
Emline stands on quality so I try to make sure I choose the correct fabric whether it's t-shirts, hoodies, denim, hats, etc. I just want the consumer to feel like they are getting their money worth for what they are purchasing. If you take care of quality fabrics they will last a long time."
AllTheRavee: You've put on many events around the city, elaborate on mixing your brand with event planning: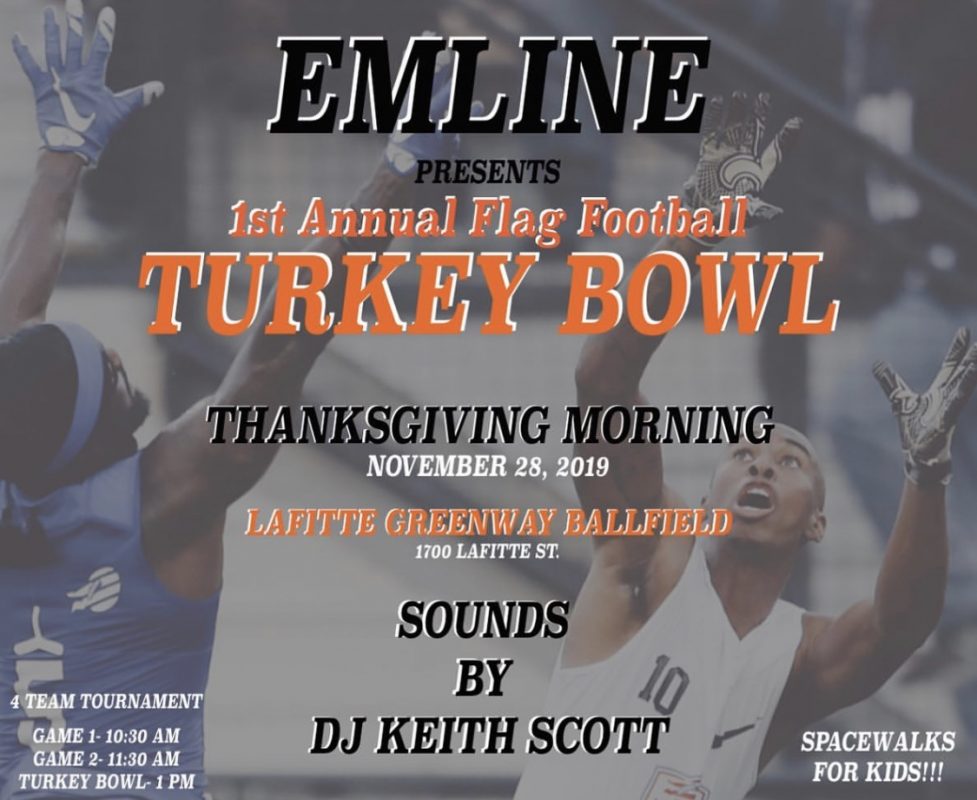 "With Emline I've had several events that are annual events. I mix a lot of events with the brand because it keep people in tune with the brand. It gives them something to do and look forward to outside of just purchasing clothes. It's always a chance for like minds to link, mingle or just gain new relationships with people that may never see each other. Here in New Orleans, we are an eventful city so I wanted to structure that around the brand. This upcoming year is the 3rd Annual Emline Weekend and it's growing every year thus far. It's always a good feeling to get this type of support."
Mayes plans on releasing his first women and kids collection, this spring. He's also focusing on getting into some boutiques and expanding his support base beyond New Orleans.
Mayes is focused going into 2020 as he emphasizes, "Just reaching that next level is a big deal because I can do so much more and obtain more help. I would like to be more active in my community and do my part to make things better and things that are not here yet."
Stay tuned with the Emline brand as Mayes will have a huge presentation/big announcement the Summer of 2020, during Emiline Weekend.
You are definitely doing great things James and the city appreciates all your work! Keep Shining- AllTheRavee