"Get Better Everyday", is just one of the slogans Carlos Wheeler Skill Academy live by and definitely stands on. CWSA is a program based on improving basketball skill sets, discipline, coordination, problem solving and critical thinking.
Carlos Wheeler is a former NBA D League European overseas player. Over the course of 8 years he's trained Anthony Davis, Tyreke Evans, Lance Thomas, and Greg Monroe. This inspired him to start Carlos Wheeler Skill Youth Academy.
Carlos Wheeler Skill Academy has cleared their roster in search of new players looking to enhance their skills with a year-round back to school training package. The academy is located at 2220 Constitution St. Training is open to players ages 5-18 years-old and will occur Monday-Friday. The times that players will be trained vary and are based on the skill level of that player.
Carlos Wheeler Training Academy strengthens the mentality of players and their skills. The Academy teaches players to be mentally tough and teaches how to develop an edge with their competition.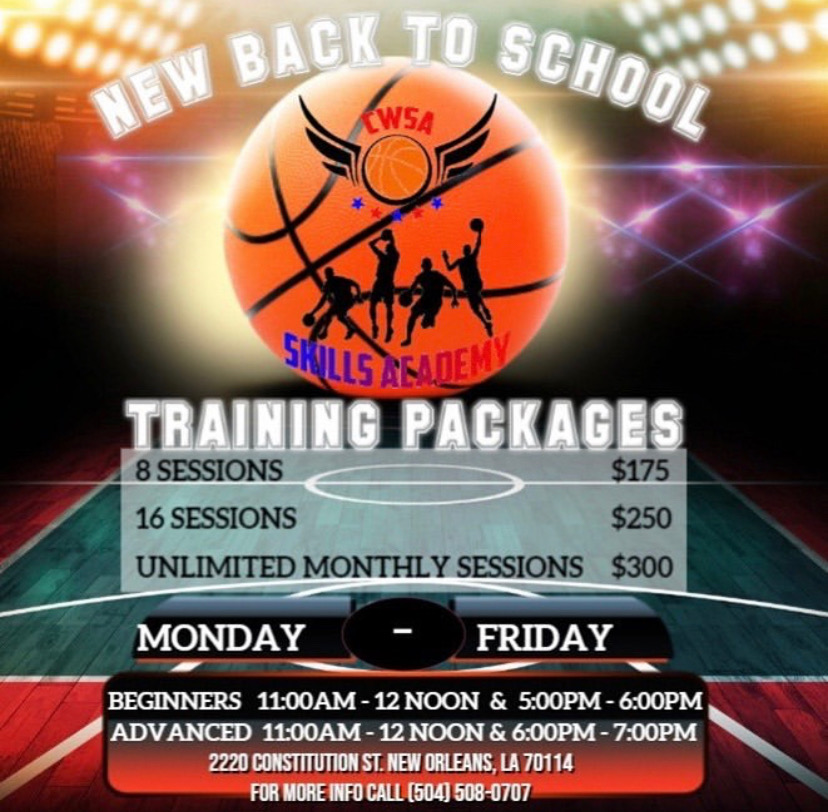 "The training helps players no matter what offense they run or what coach they play because the training focuses on improving basketball skill-set and fundamentals."
Visit the CWSA Skills Academy website www.cwsabasketballacademy.com and Instagram https://www.instagram.com/c_w_s_a_basketballacademy/ for more information. Enroll today!