Earlier last week I came across the story of Herbert Doris, a local author who just released his newest novel.
One thing that we don't do enough of in today's society is read books! Reading strengthens the brain, increases vocabulary, and prevents cognitive decline. I also blame the lack of media attention that local Authors receive for their work. Herbert Doris deserves recognition for his newest body of work titled "Her Driving Force".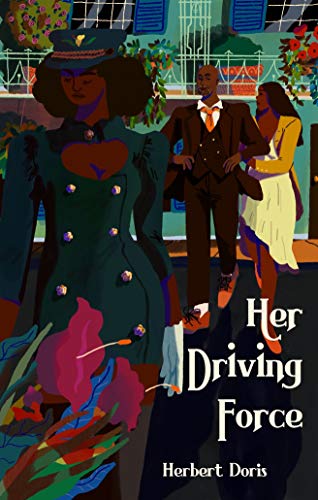 "Her Driving Force" takes place in New Orleans and will keep you on the edge of your seat! Kayla aka Madam Fireball winds up running an escort service in New Orleans under the nose of her new boss/lover, Fisk. His soon to be ex wife delivers an ultimatum that forces Kayla to choose between her love for Fisk or the easy money gained from her scandalous scheme.
The book officially released on August 5th and is available in both eBook and paperback formats! If you have Kindle Unlimited you can grab your copy for free!
We need to support our Black Authors. There is so much talent that goes unnoticed! Order your copy today and let us know what you think!