One thing that I've always liked about La Beezo was his storytelling abilities.
We live in a time where melodies and instrumentals overshadow lyrics in music. I love a good melody but sometimes I want to hear someone's story. When I listen to different rappers I always wonder what made them go down that path in music. This is why I appreciate rappers who open up in songs by letting us know their story.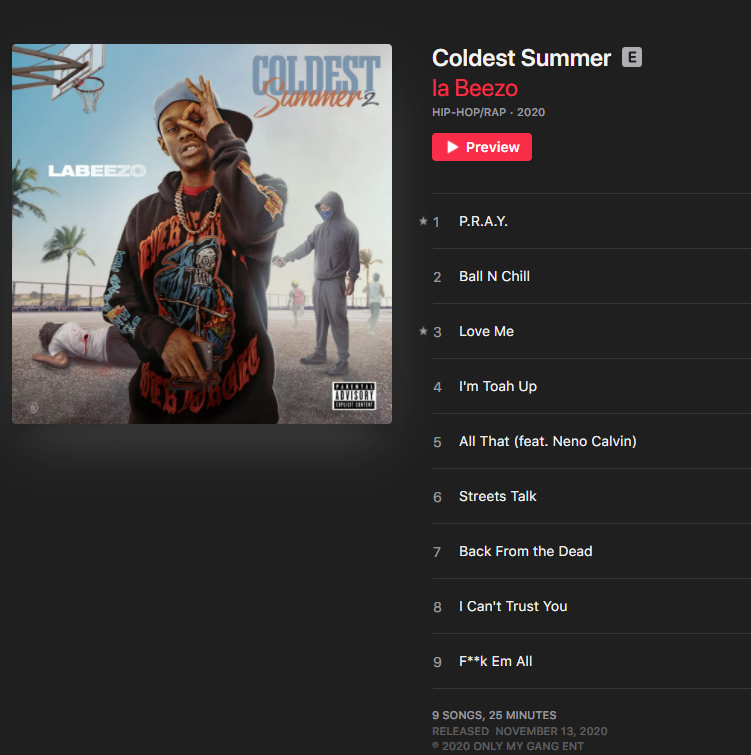 La Beezo is one of the great young storytellers in New Orleans. When he enters the track I look forward to hearing what he has to say. This isn't downplaying his flow or beat selection; I just really look forward to listening to what he has to say. I also like how La Beezo doesn't glorify the streets in his music. His stories are from experience and he wants better for his life. I can respect that.
I highly recommend you check our Coldest Summer 2 and let us know what you think in the comments! Also follow La Beezo!