The New Orleans music technology scene is bubbling! We need to keep the momentum going.
New Orleans pop star DAWN sat down with Brent Craige who recently won $400,000 in the NOEW Idea Pitch competition for a Fireside chat at NOLA music tech. The topics of discussion centered around how the music industry was changed by the internet and how artists should navigate it.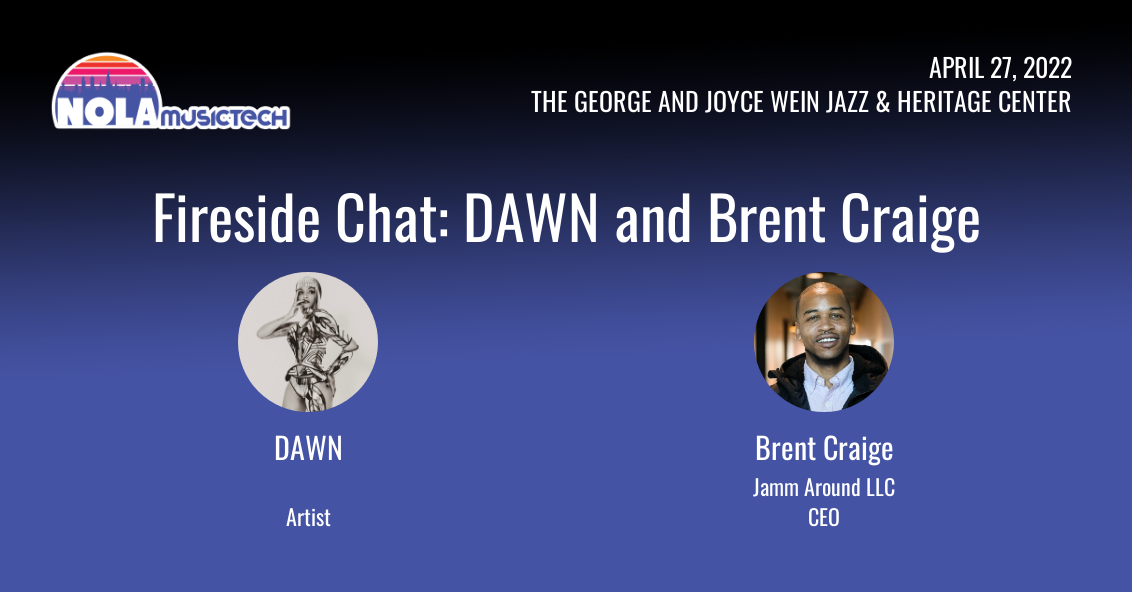 DAWN has seen major success working with notable icons like P Diddy at Bad Boy Records. She relied heavily on music tech enablers to keep her career afloat when she went independent. Brent Craige is building a music tech enabler with his co-founders called Jamm Around. Jamm Around is a music career management software looking to provide a scalable alternative to a manager for emerging artists.
Their fireside chat eventually went full-blown web3 when they started talking about their experiences in the space. They both talked about building, deploying, and maintaining web3 projects.
It's great to see New Orleans natives utilizing their talent to help empower other music creators in the world. There's a lot of hope for New Orleans culture tech. We just have to embrace it and continue to educate our people.
Share this with your network to let them know about the amazing things happening in New Orleans!