New Orleans, August 24, 2023 – Jammaround, a visionary music technology startup led by co-founder and CEO Brent Craige, is thrilled to announce a transformative partnership with Rainier Entertainment, a distinguished management and publishing company based in Nashville. This pioneering collaboration marks a pivotal moment in reshaping the landscape of music rights management, bringing innovative solutions to the forefront.
Rainier Entertainment has embraced its role as an early adopter of Jammaround's revolutionary platform, contributing its industry expertise to redefine the way music rights are managed. This collaboration promises to create a dynamic and artist-centric approach that empowers creators and transforms the music industry.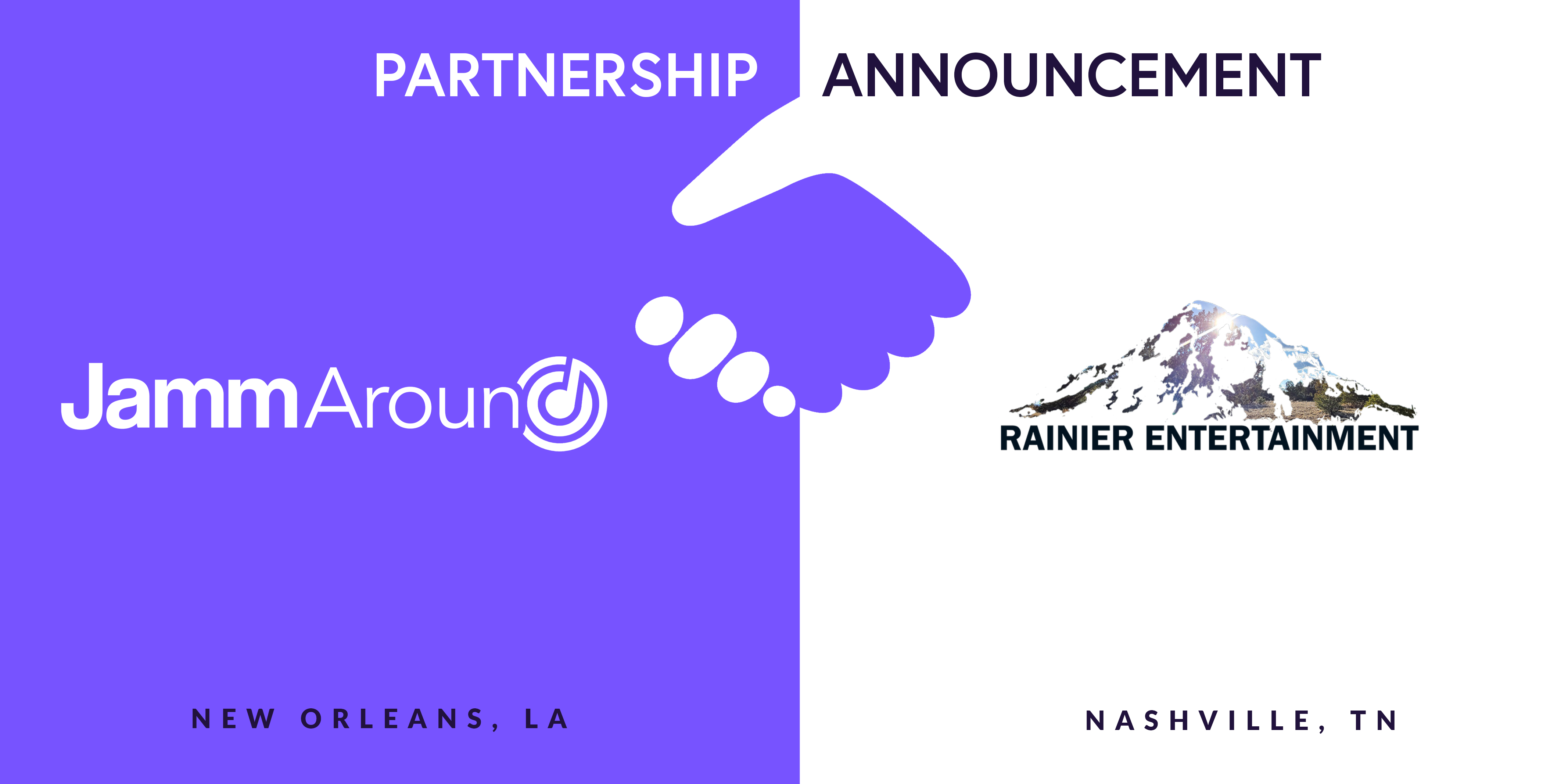 "We're incredibly excited about this strategic partnership with Rainier Entertainment," said Brent Craige, co-founder and CEO of Jammaround. "Their deep industry insights and dedication to innovation align perfectly with our vision to reshape the music rights landscape."
By leveraging Jammaround's cutting-edge technology alongside Rainier Entertainment's extensive understanding of artist management and publishing, this collaboration aims to streamline music rights management, with a specific focus on the Country music genre.
Jammaround's CEO Brent Craige continues, "This partnership exemplifies our commitment to providing a powerful platform that empowers artists. Together with Rainier Entertainment, we're dedicated to driving positive change in the music industry."
The announcement of this dynamic partnership underscores the shared commitment of both companies to catalyze meaningful change within the music landscape. Rainier Entertainment's pioneering spirit, combined with Jammaround's innovative approach, positions this collaboration as a catalyst for redefining music rights management and elevating the impact on artists and creators.