Hip-Hop has changed in ways that none of us would imagine.
But even with these changes, it's always the same set of rules for the ladies in the game. It is almost as if there's only room for one female MC at a time. One female that literally created a lane for herself is Missy Misdemeanor Elliot. She changed the perception of artistry from a woman being both a producer and writer for herself and others. But why is it that she doesn't get the same amount of respect or buzz if not more as other female newcomers today?

We are unfortunately in the era of clout so whoever is the most popular or sexiest is who will garner the most attention. By no means am I knocking any FEMALE MC! It takes nerve and guts the gain respect in the industry. But why don't rappers like Missy, Da Brat, Queen Latifah, Tierra Whack, Rhapsody, and Dej Loaf not garner an equal amount of observation without selling sex?

Missy Elliot has shown her sexuality numerous times with her tongue in cheek lyrical stylings. Songs like" Sock It 2 Me", "One Minute Man", and "Pussycat" have shown that she's not only clever but can be seen as seductive in her own right. I personally feel as though Missy has always been seen as "One of the guys" opposed to an outright sexual goddess, however; she is the epitome of a well-rounded artist. She gained acclaims from both the streets and mainstream, which honestly speaking without showing skin while doing so proves that she is THE GOAT!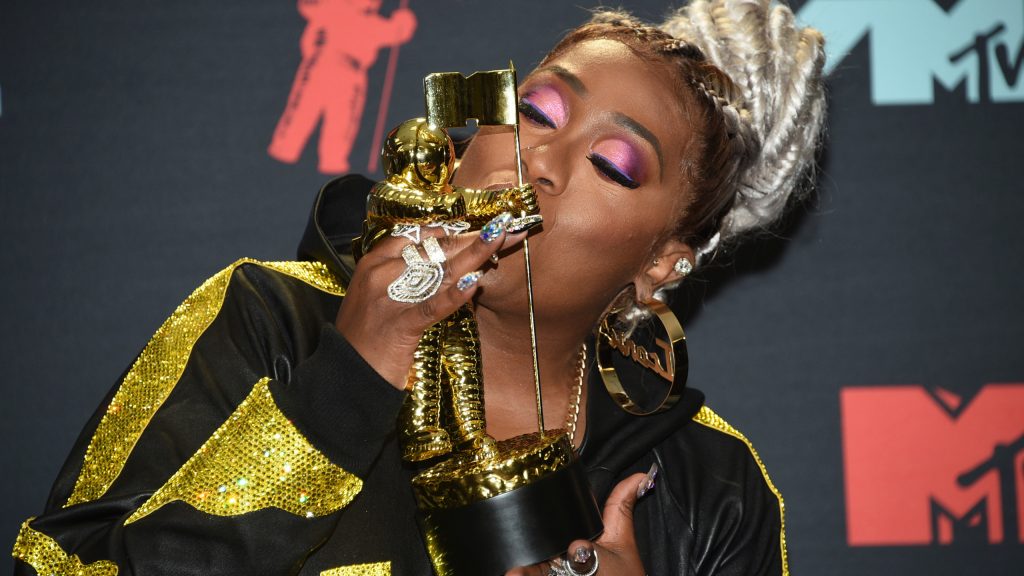 Elliott was recently honored at the VMAs with the Michael Jackson Video Vanguard Award. Of course, she did not disappoint! It goes to show how her music alone moves the masses. Within her 7 minute performance her newest banger "Throw It Back" and even my hurricane season fav "The Rain (Supa Dupa Fly)". She basically solidified her place as a living legend in the music industry.
The time of female rap is here. With all of the newcomers making waves is beautiful; however, I would love to see them show their talents more. Look at Lil Kim, she cemented her stance as a female MC in songs like "Queen Bitch", "All About The Benjamins", "The Jump Off" and "No Matter What They Say", proving that she wasn't just sex! This is why I get it, sometimes people feel as though they have to create the next wave in order to be seen, but some of these new Female Rappers are really dope! Give them all a chance to express their artistic approach. Like I said before I AM NOT KNOCKING ANY FEMALE MC! I just want for them all to be seen equally as women who are breaking barriers.