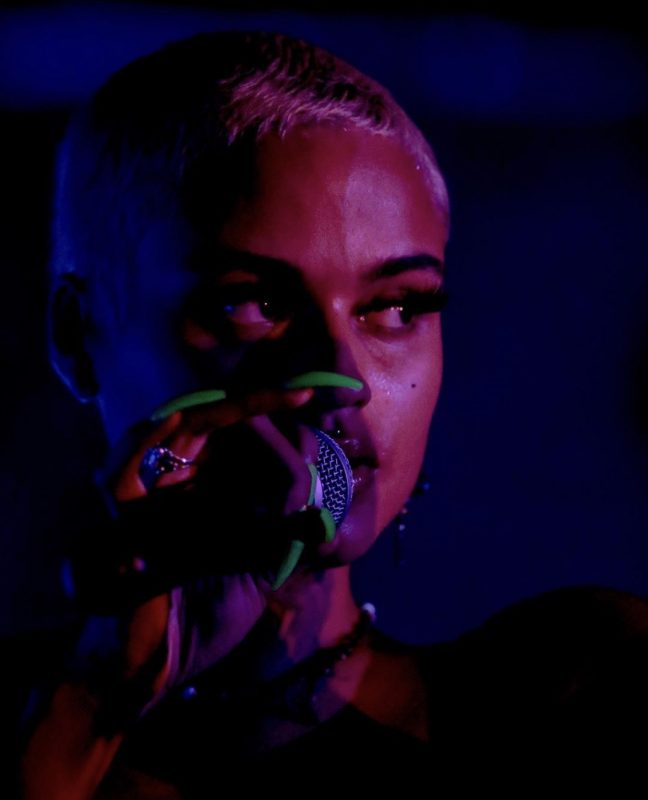 Most creatives in the city have come across BLÜ also known as Luna Loxx's, music. Either at the Jazz market, Ace hotel, or the many venues that she has held down, her sound and presence is unforgettable. Originally from New Orleans East, BLÜ started making music at the age of six and released her first project at eighteen. An artist, musician, feminine activist but most importantly, she is a key aspect to the creative scene in New Orleans.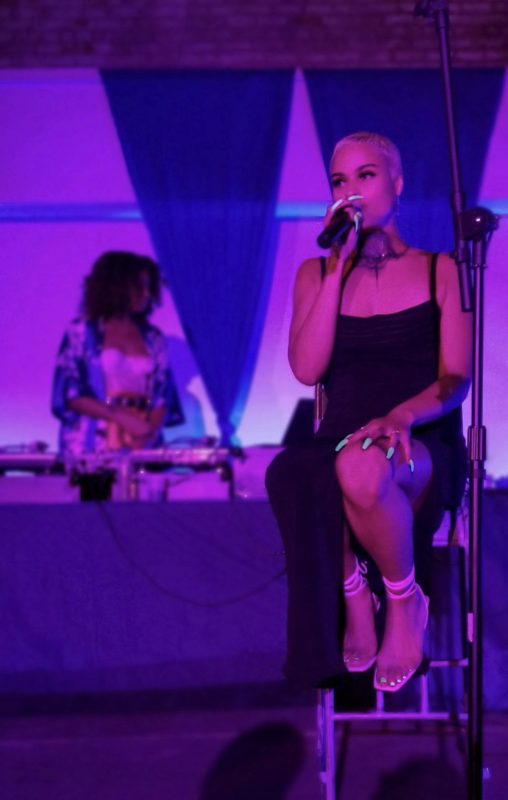 BLÜ's latest project 'Chopped & Blü" sends sultry spiritual vibes that calm us down instantly. All in all it, can be described as more than a fifteen minute composition, it's a roller coaster of emotions and guidance. She shares aspects of her personal feelings that we all can relate to by being as authentic as possible. After pouring her all into her first project "Verde" and "Chopped & Blü" We are excited to see what she will pull out the vault next and spoke with her briefly.
Interview
What inspired your "Chopped and Blü" EP?
"Chopped & BLÜ was inspired by love and the dream worlds of myself and DJ Legatron Prime. With both of us sharing a love for screwed music and experimenting, Chopped and BLÜ bloomed from creative love. A true genuine link up! Definitely a creation we are both immensely proud of."
What is your song writing process like?
"My process for writing definitely can vary depending on my mood and creative headspace. Sometimes it's well thought out and tinkered, sometimes it's a raw freestyle that actually turned into something interestingly cool. Usually though, I'll start with a melody that pops into my brain and the words somehow find its way to better explain the emotion. I'm inspired by my experiences with emotion. Love, sadness, heartbreak, colors and my vivid imagination of the personal realm I live in. Writing music where I'm most vulnerable, its how Im able to communicate. My end goal is to make something that helps me process what it is that I'm feeling in the moment through sound."

How has the connection to your spirituality molded your music?
"Creating music truly is what has saved me from myself. It's what was gifted to me from our higher power as a way to cope here while living in Babylon. I am eternally grateful. Everything is done with intention and comes from my soul. Im learning to love and believe in myself more everyday with this gift, and in turn my gift will bless me in ways I can't even imagine. Faith is key."

What's one dream or goal you have for yourself right now?
"Ah! so many dreams and so many goals but at this very hot second and truly ultimately, making a career out of this passion is positively my biggest most important focus. I have a family to take care of, places to experience and an entire city supporting my art."