@AllTheRavee will tell you who/what's raving in the city!
Whats AllTheRavee about Barrows Catfish? Well I got a chance to chop it up with Mr. Kenneth Johnson himself…. and that catfish uptown in that 17th don't owe me nothing!
Barrow's Catfish is a 4th generation, black owned family business in New Orleans, La. Barrow's was founded by William and Mary Barrow in 1943 and later ran by their son William Barrow Jr, in the 1970s. Alongside him was family member, Freddie Hilliard. Barrow Jr. tragically died in 1999 and prior to his death, Barrow groomed his daughter Deirdre and son-in-law Kenneth Johnson Jr to successfully run the business. The 3rd generation is now continuing the family legacy, with their children Kenneth III and Destyn Johnson.
Business was wonderful at Barrow's until the tragic floods of Hurricane Katrina destroyed the location, in 2005. Barrow's remained closed for many years after the hurricane. The anticipation to reopen the black owned restaurant grew in NOLA, as everyone wanted that original "before Katrina" catfish! Fortunately, Barrow's decided to rebuild and went on to celebrate their grand reopening in 2018 – located several blocks from its original location in Uptown New Orleans.
The restaurant continues with their infamous Catfish specialty, along with a recently expanded menu. This local favorite business also became world renowned – winning a Food Network Series championship. Barrow's is now looking to expand its locations with 2 NEW spots: one on the Westbank and the other in Downtown New Orleans!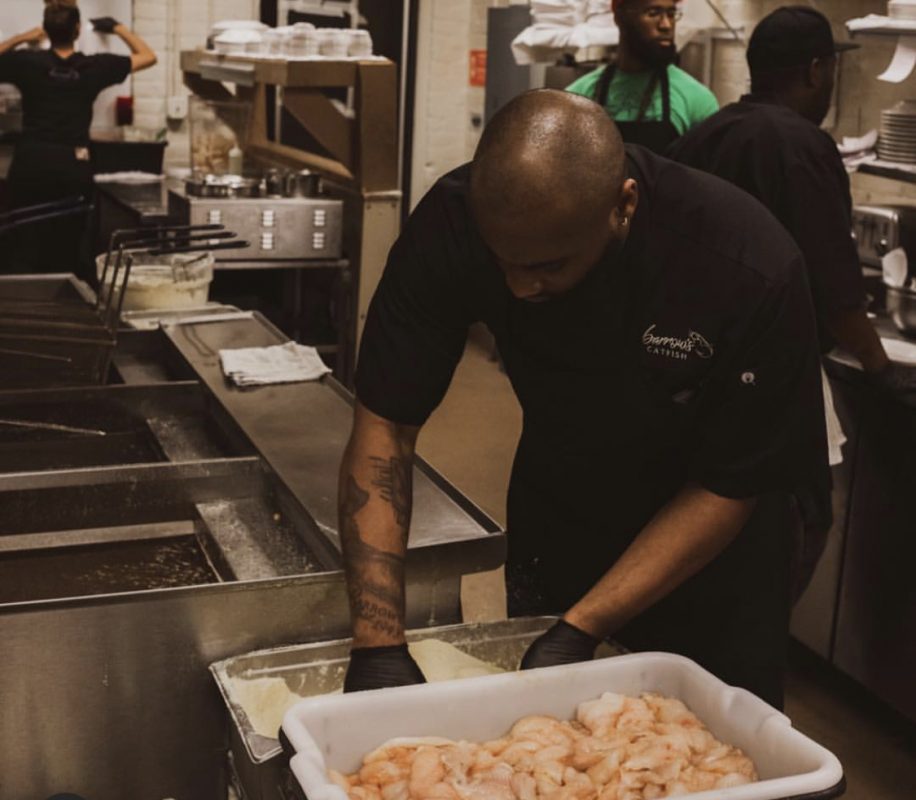 Barrow's Catfish has even updated their hours to "NOW open on SUNDAYS!! Awesome! Go enjoy some Barrows Catfish y'all! They still have my TOP vote!
Enjoy!