I always love to see artists incorporating real history into their music and Rah'heim's Reganomics a perfect example!
Rah'heim is a rapper from New Orleans who stays true to himself. When I listen to his music and watch videos I can see the authenticity. He draws his inspiration from artists like Tim Smooth, Pimp Daddy, Fila Phil, and MC Thick.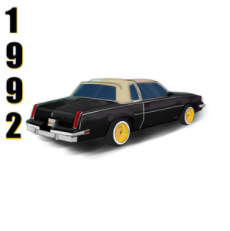 1992 brings a lot of the flavor of "Old New Orleans" back from the slang used the clothes being worn and the vintage props used to recreate that era. When I listened to this project it was filled with nostalgia that took me back to the old days. This is a project for real hip hop fans who enjoy witty wordplay, and metaphors.
The visual for Reganomics brings the viewer into the heart of New Orleans. Lonzell Clark pieced it together beautifully. I feel like it compliments the song perfectly and tells a tale that we are all too familiar with.
Check out the video and let us know what you think in the comments!